__________________________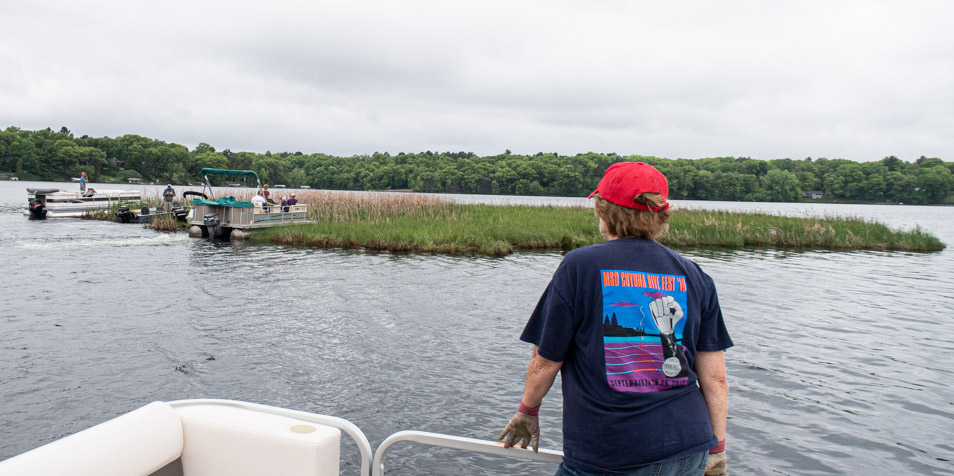 Friday, June 7, 2019: A bog on Gilbert Lake had been reported and moved on April 24, 2019.
It broke loose and headed to the main lake where local residents pushed it to a temporary location.
Then plans were made for its removal.

As many as eight boats pushed the bog.

The Minnow pushed hard and became clogged in plant roots.

Heavy equipment arrived and started pulling bog material out of the water.

It was moved inland about 100 feet to dry out before it can be trucked away.

More pushing of the bog to get is up to she shoreline.

Heavy equipment operator Lane Schaeffer was serious about his work with the excavator.

Lake residents gathered to see it all happen.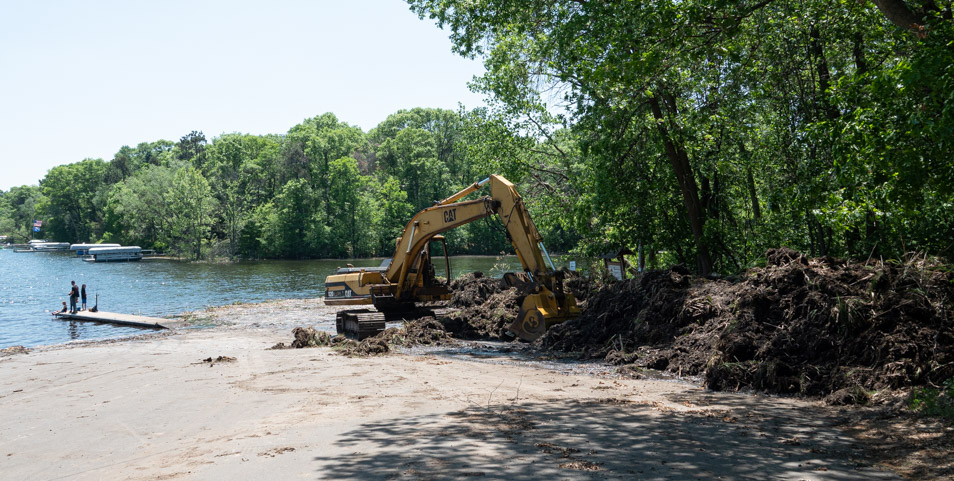 Thanks to Enberg Logging Supply of Motley for the Excavator, Johnson Excavating from Aitkin for a dump truck
and American Peat Technology from Aitkin
via David Lane Schaeffer.
---
---
page last edited 06/15/2019