__________________________



Tuesday, May 28, 2019: Paula was at the Gilbert Lake public landing checking the high water. Nice to have stepping stones.
Then Dan Witt arrived from Brainerd Sports and Marine with the Minnow.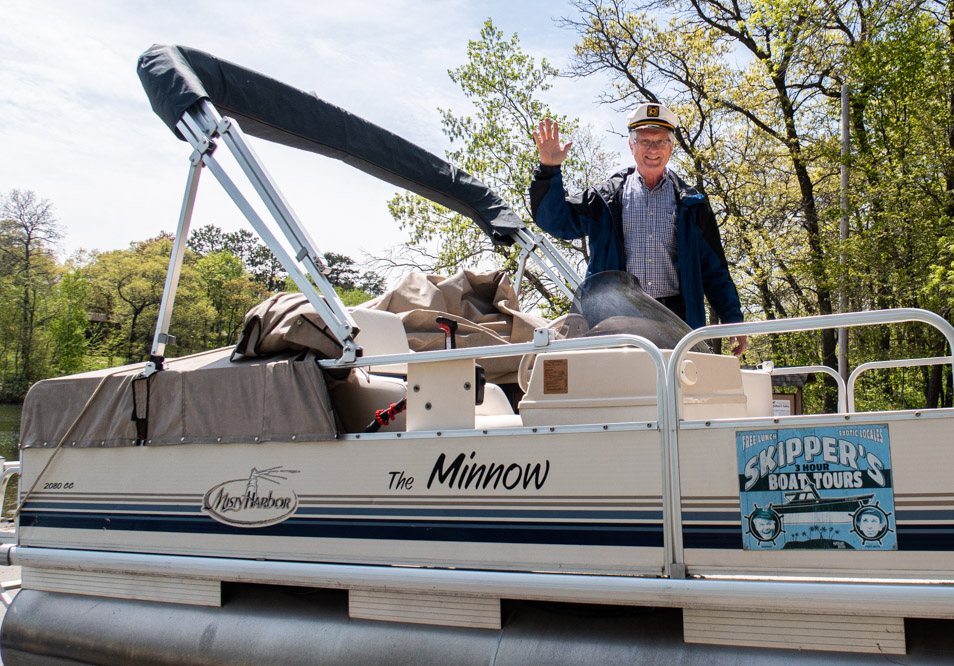 Mark "The Skipper" jumped aboard the Mighty Minnow for launching and her first voyage of the season.
You'll note the sign on the side offering "three hour tours." Yes, there is an uncharted island on Gilbert Lake.

Paula "Gilligan" Persons and Dan Witt was on shore waving a good bye and safe venture to Gilbert Lodge.

The lake was calm with only a few clouds.

The wake was white foam as the Minnow zoomed over the water.

The trusty Mercury engine is 15 years old and still purring like a kitten.
The Dynamic duo of Mark and Paula headed out for a late afternoon cruise.
---
---
page last edited 06/06/2019