__________________________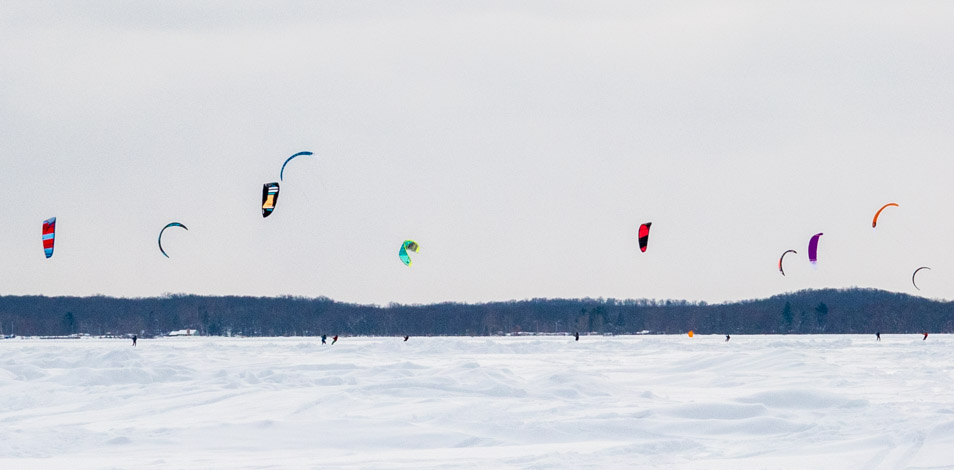 Saturday, March 2, 2019: The annual Mille Lacs Kite Crossing event, about 18 miles east of Brainerd, MN.
The lake is about 20 miles across, making it a good place for sailing kites to pull people, even in only moderate wind.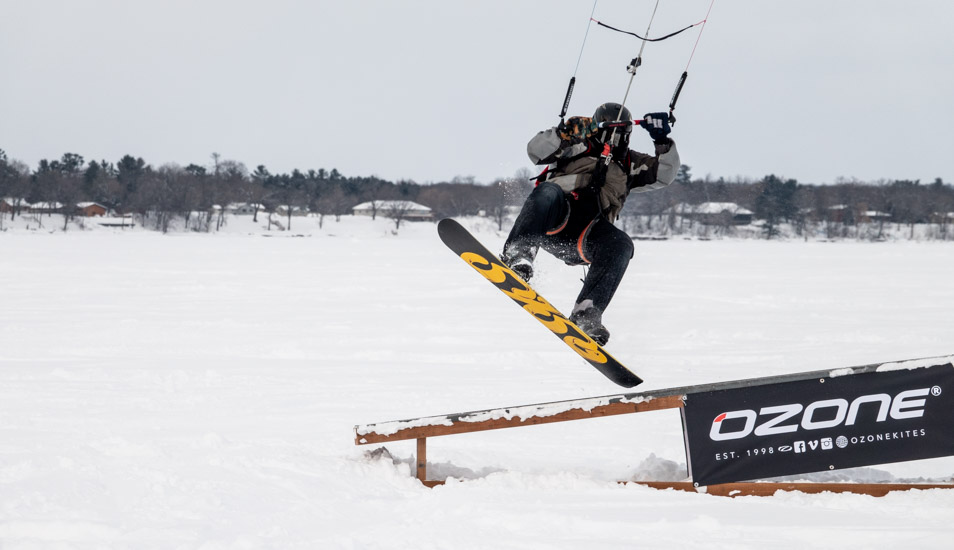 There was enough wind to get some of them airborne.

Then there was this guy with a video camera on a kite. The ultimate selfie!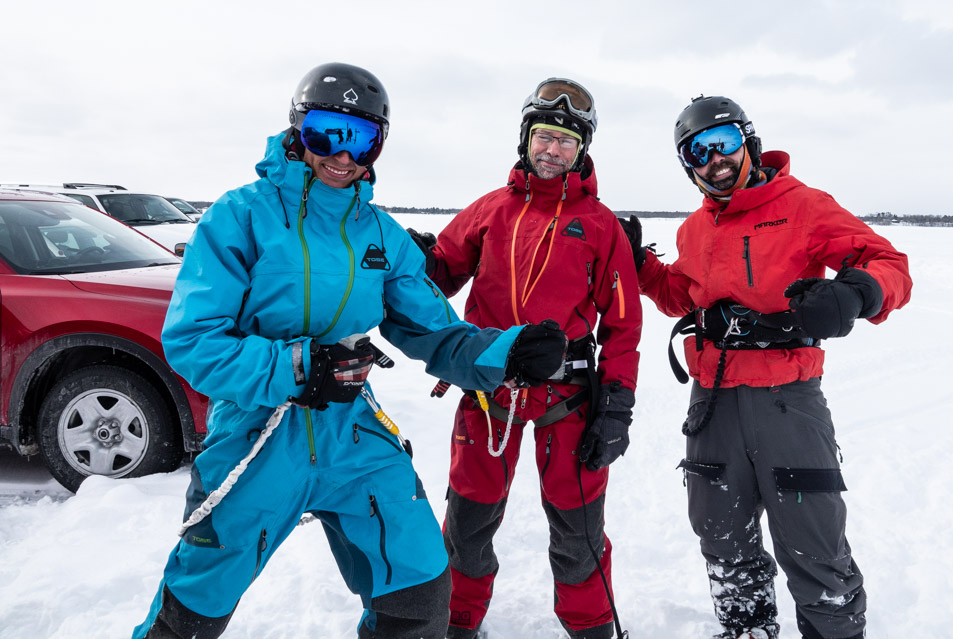 It is a sport for younger people and they have a great time doing it.

| | |
| --- | --- |
| | In addition to Alaska, cars gathered here from Minnesota, Wisconsin, North Dakota, South Dakota, Ohio, Oregon, Missouri, Virginia, Manitoba and Ontario, Canada. |
---
---
page last edited 03/14/2019