__________________________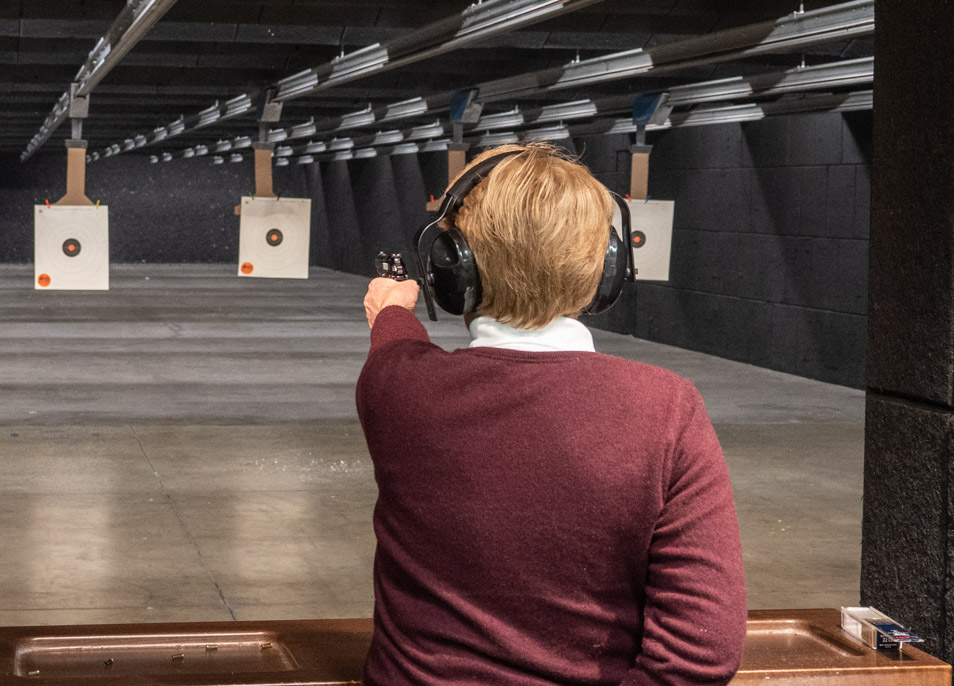 Saturday, February 23, 2019:
The annual Minnesota State Veterans of Foreign Wars Pistol Shoot was held at Billís Gun Shop & Range in Baxter.
Bad weather kept the count down to only thirteen shooters. Paula competed because she is a Brainerd VFW Auxiliary member.

She did very well. How well, we will find out.....especially after Mark shoots.

Range officers were there to watch after safety.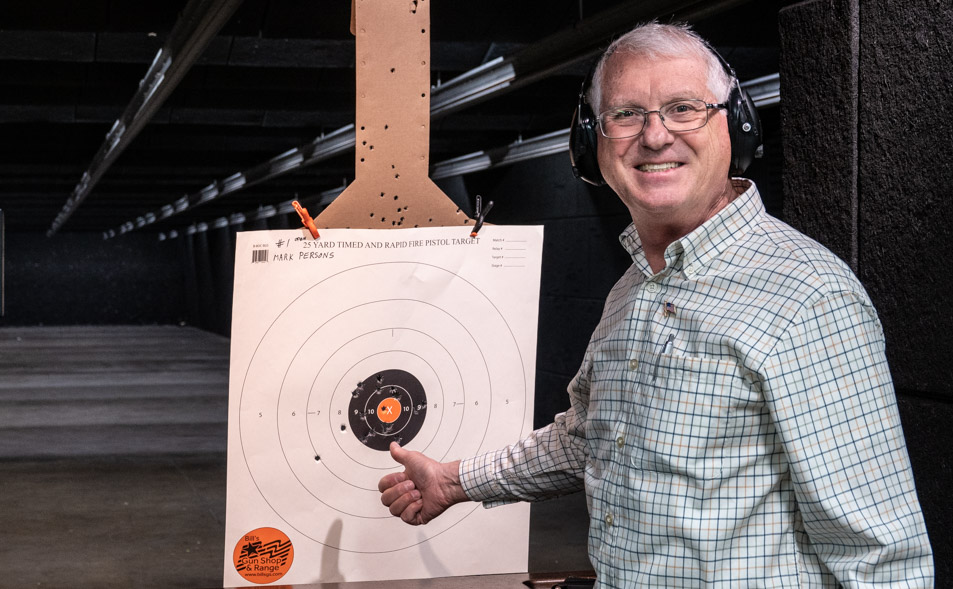 Mark was doing pretty well too in the Open Class with a 40 caliber Glock.

Paula helped with the awards. She was trying to get out the door with ALL of them. Paula!!!!
Instead, she received the third place award in the 22 Caliber Class from Brainerd VFW Commander Chip Borle.
Good going, Dead Eye Paula! Mark didn't win anything. Paula is a better shot.

The overall winner was Doug Koenig from VFW Post 6033 in Audubon, Minnesota.
The man in blue on the right is Dennis Maddox from VFW Post 5518, Elk River/Rogers. He took 1st in the Open Class.
The competition will be held in Rogers, MN, next year. Good sportsmen shake hands.
---
---
page last edited 03/03/2019