__________________________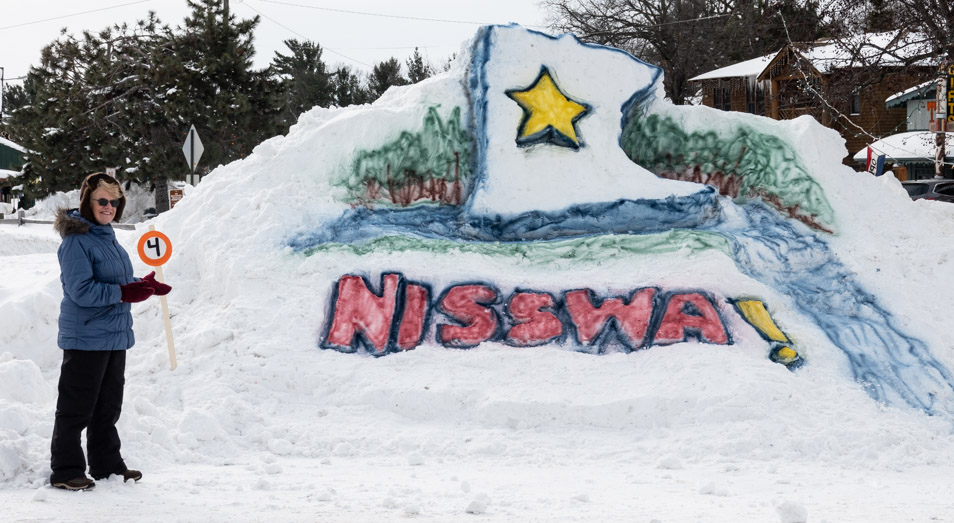 Saturday, February 16, 2019: Mark and Paula headed to the Nisswa Winter Jubilee, about 18 miles north of Brainerd.

People came by car, truck and snowmobile.

There was face painting for kids.

They loved it.
Miss Nisswa was there. Also Nisswa Citizen of the Year Jim Wallin, an avid photographer.
He was trying to photograph Mark while Mark was trying to photograph him.
John is the twin brother of James Wallin, who was mayor of Brainerd before passing away a few years ago.

There was a huge snow hill for the kids.

Then the wood chopping competition began.

That was followed by Hammerschlagen.
Hammerschlagen is a test of skill. Not everyone was good at it.
Ole is a name you find in Minnesota. This Ole runs a service to transport happy people, who may have had one too many.
The price was right and they got home safely.
---
---
page last edited 02/25/2019