__________________________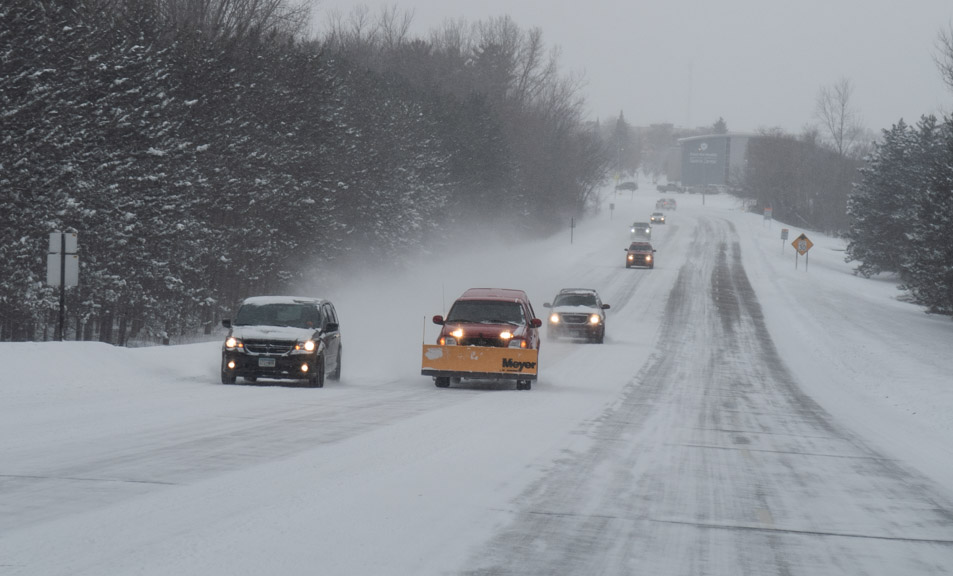 Friday, February 8, 2019: Winter weather, over the past week, resulted in as much as two feet of snow on the ground in spots.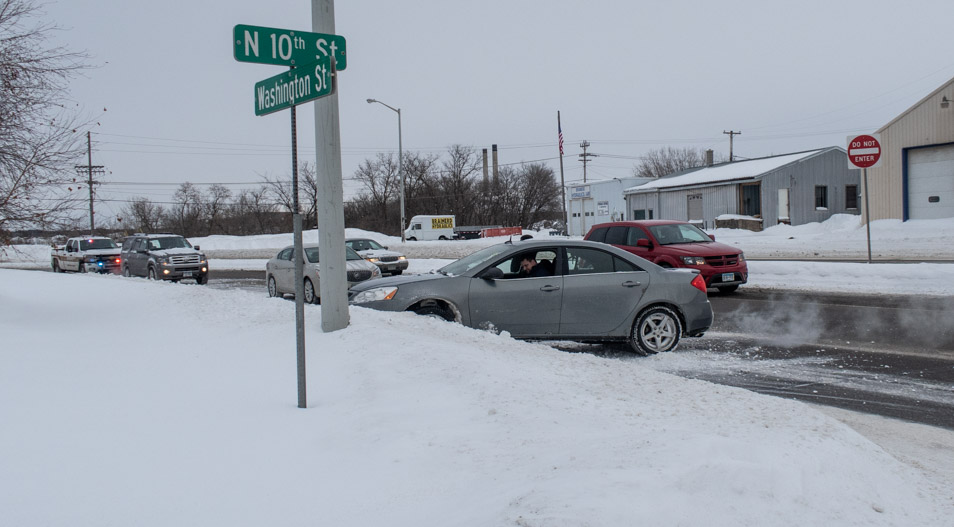 Slippery pavement resulted in many spinouts.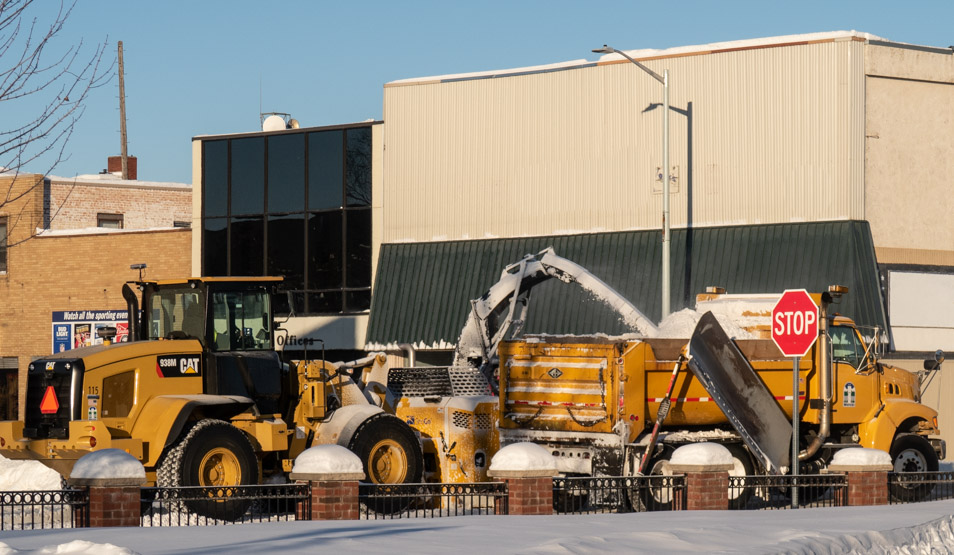 Then the sun came out and city crews were busy clearing snow from downtown Brainerd streets.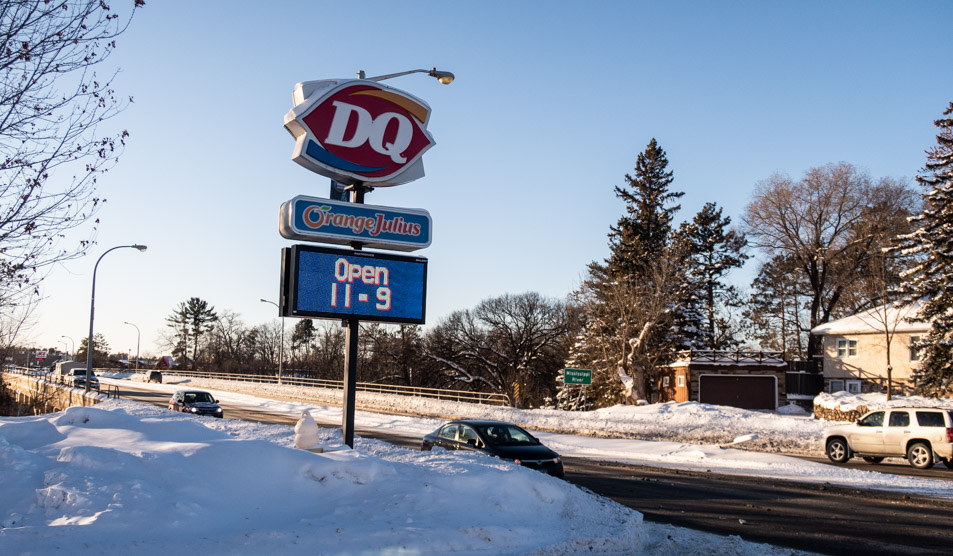 Spring must be officially here. The Dairy Queen, next to the Mississippi River bridge, just opened for the season.
Note the snow along Washington Street.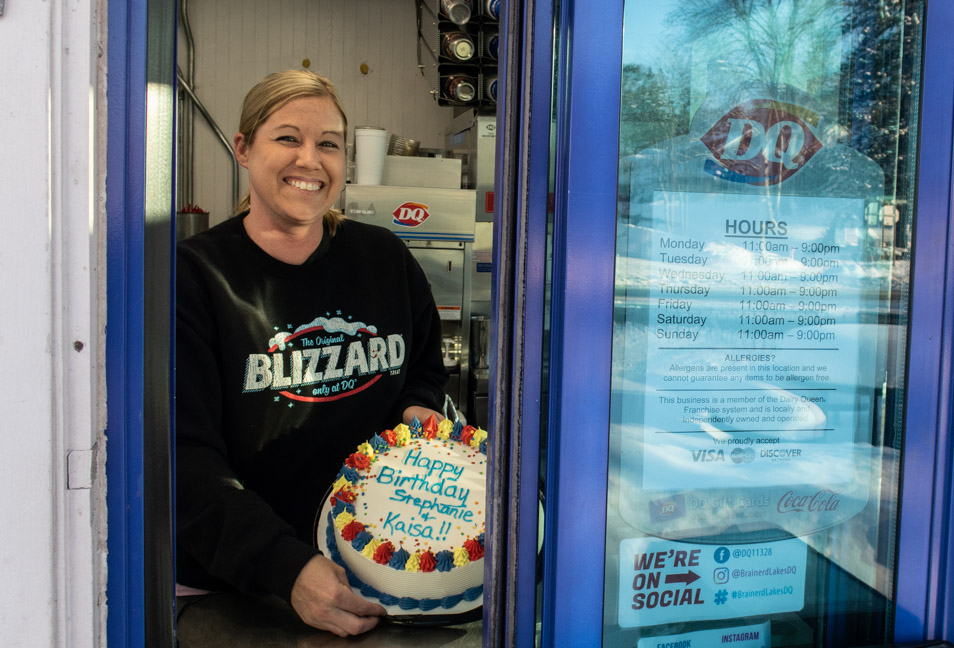 It doesn't get much better than this.
---
---
page last edited 02/12/2019