__________________________



Friday, February 8, 2019: There was a photo exhibit at the Crossing Arts Alliance in downtown.
Brainerd Dispatch photographer Steve Kohls was the focus of the gathering that drew about one hundred people.

Steve is an enthusiastic person and it shows in his work.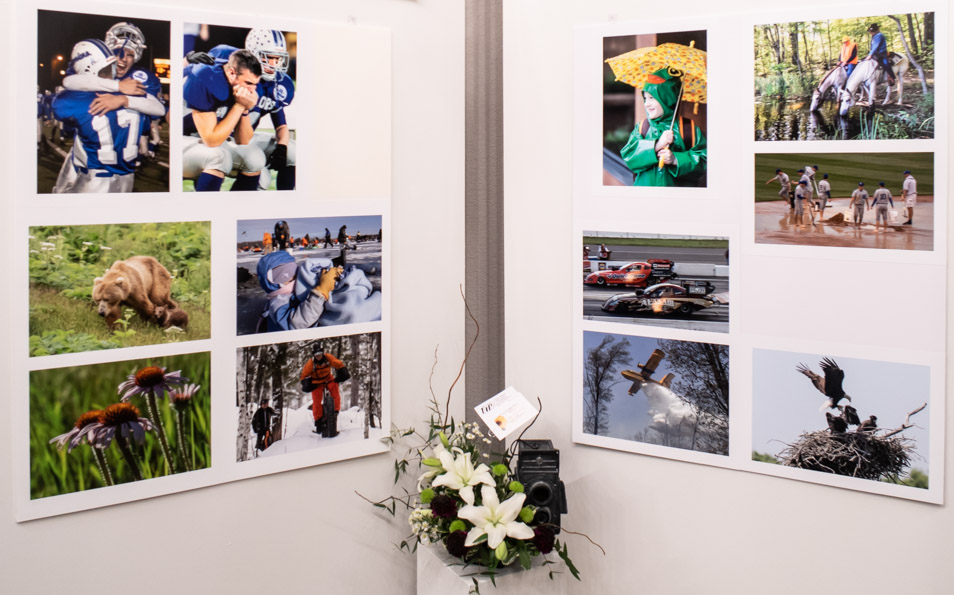 Just some of the over 13,000 front page photos by Steve in the Dispatch over the 43 years he has worked there.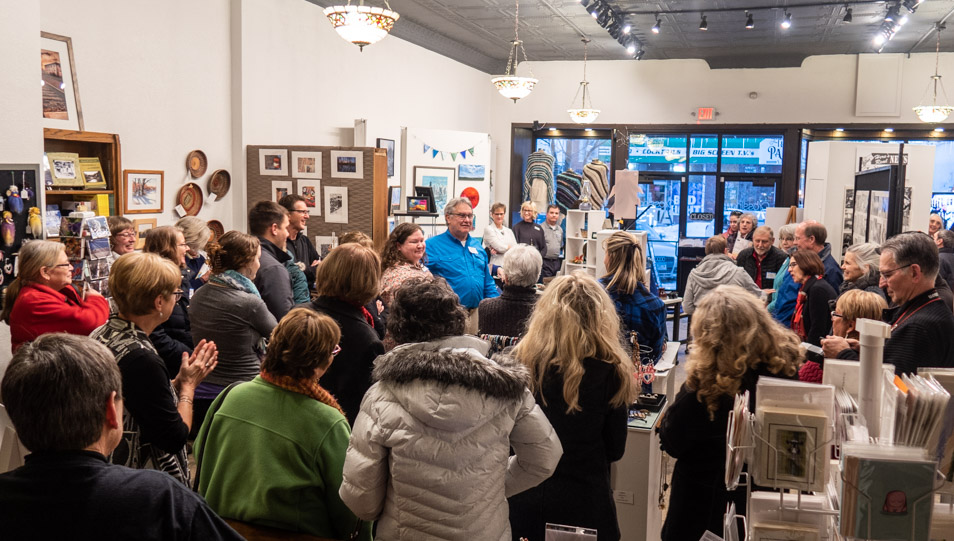 The crowd surrounded him until he picked up a microphone to say, "This is NOT a retirement party."

Steve has a wonderful personality that has served him well in getting great photos over the years.
The award-winning shot, on the right, was taken without posing at an auction.
Normally Amish people don't allow photographs, but this was a "public" event.
---
---
page last edited 02/13/2019