__________________________



Wednesday, February 6, 2019:
The Commemorative Air Force is a group of people who restore, fly and show vintage World War Two aircraft.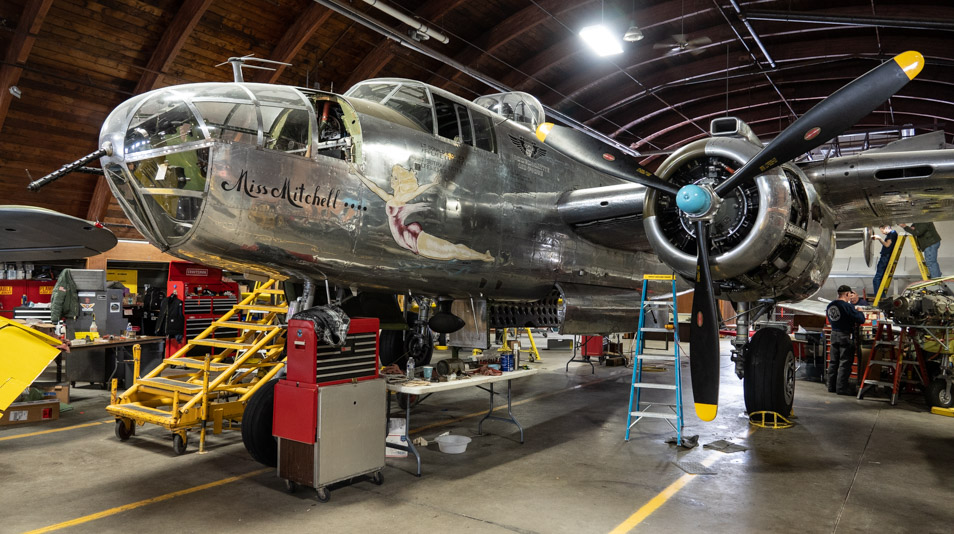 She's named Miss Mitchell.

Close-ups of the tail gun position and the nose guns.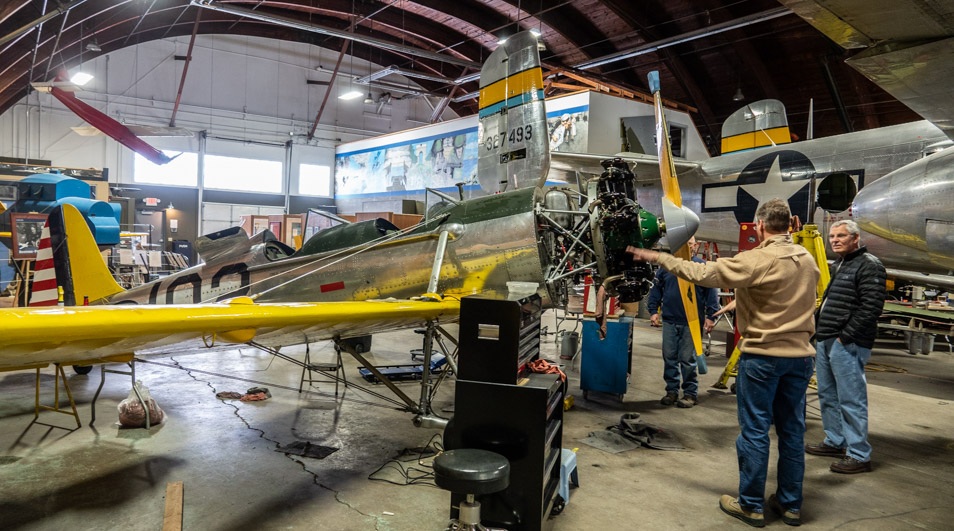 Lots to do on the vintage aircraft. They are never done.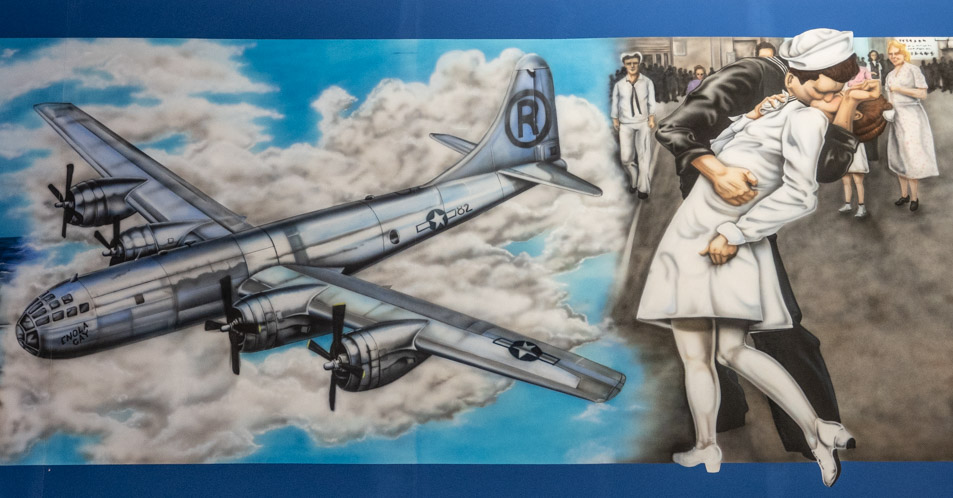 A mural tells of the end of WWII.

---
---
page last edited 02/13/2019