__________________________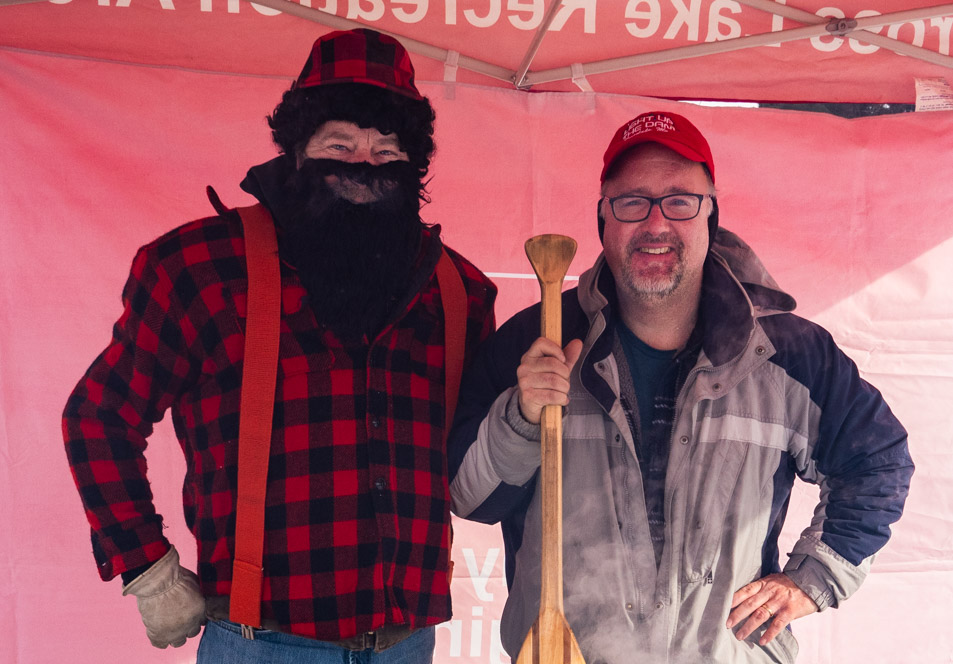 Saturday, February 2, 2019: The annual Winterfest celebration was being held at Crosslake, MN.
Paul Bunyan was there!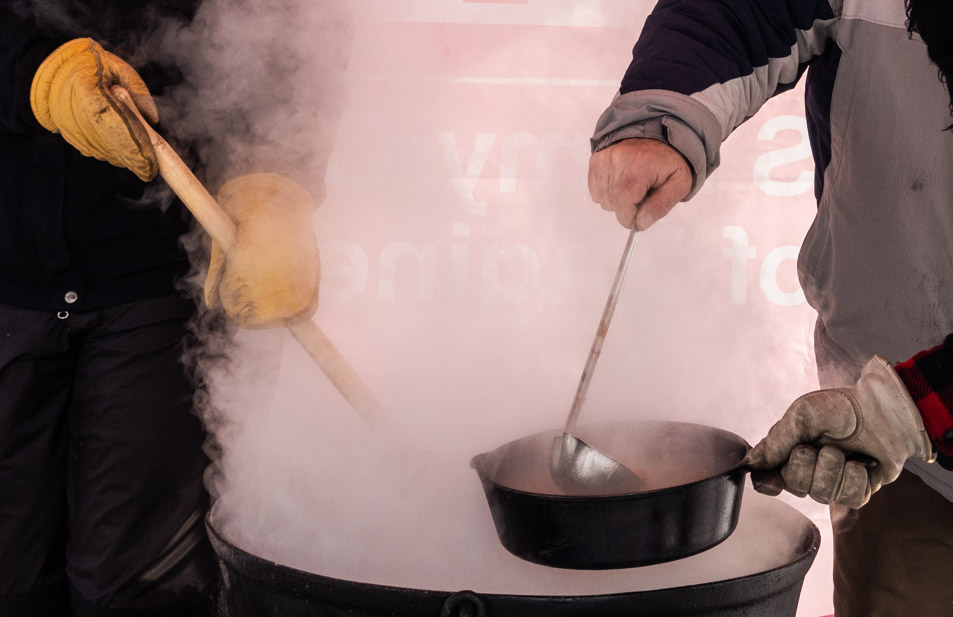 They were serving a soup of vegetables with meat called Borscht. It is eastern European and Russian.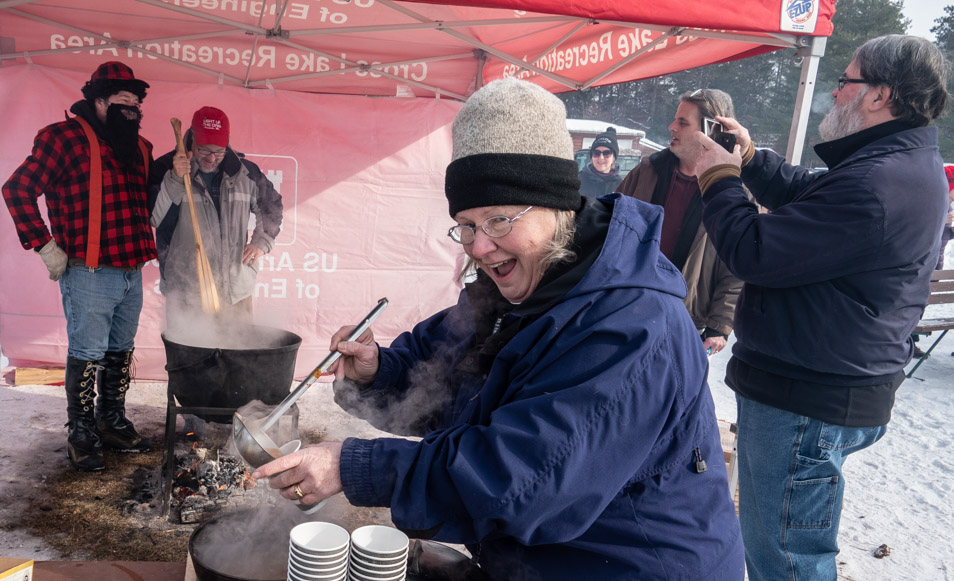 Everyone was having a good time.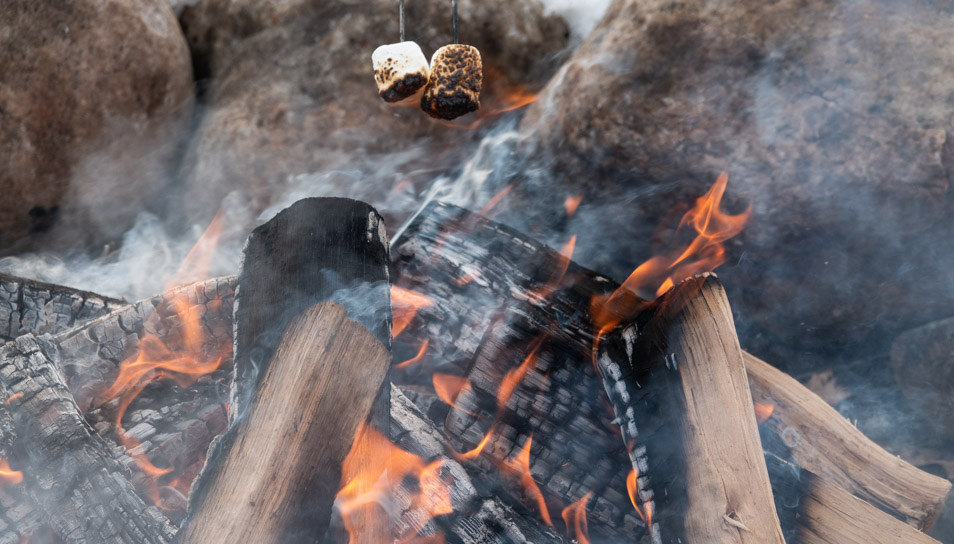 They were even roasting marshmallows over an open fire.

People gathered at about ten spots around the Crosslake area. This one was at Manhattan Beach.

There certainly was a lot of fun food, including bacon on a stick.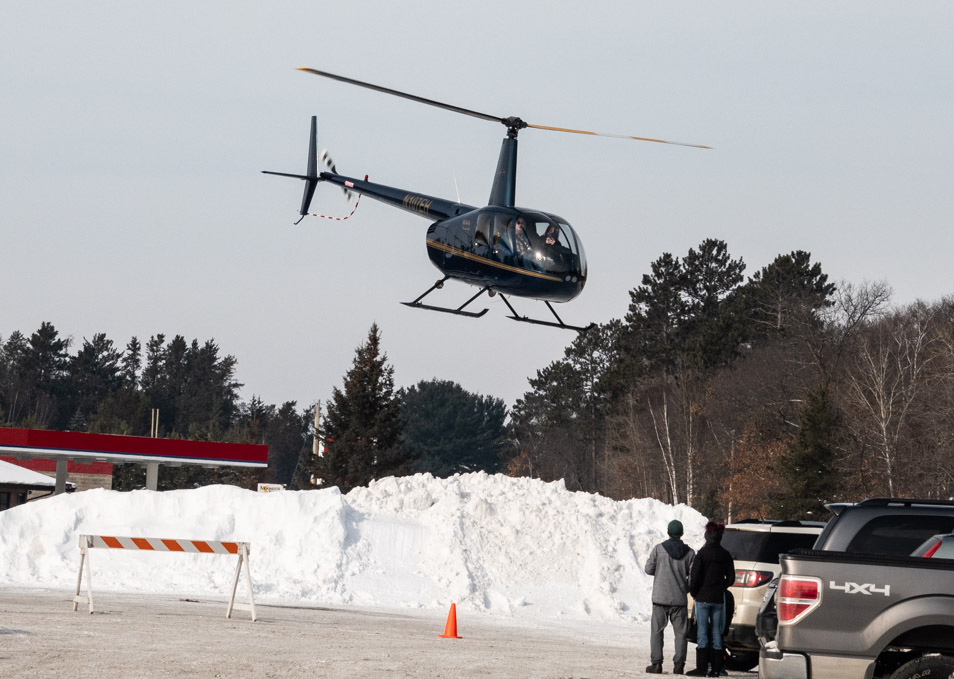 A helicopter was giving rides from Moonlight Bay.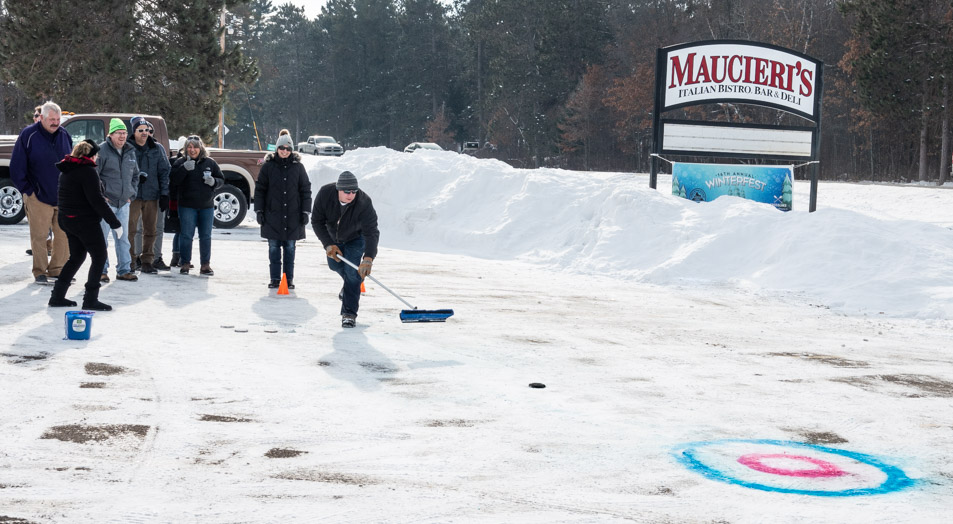 Then there were Italian outdoor Olympics, something like Canadian curling.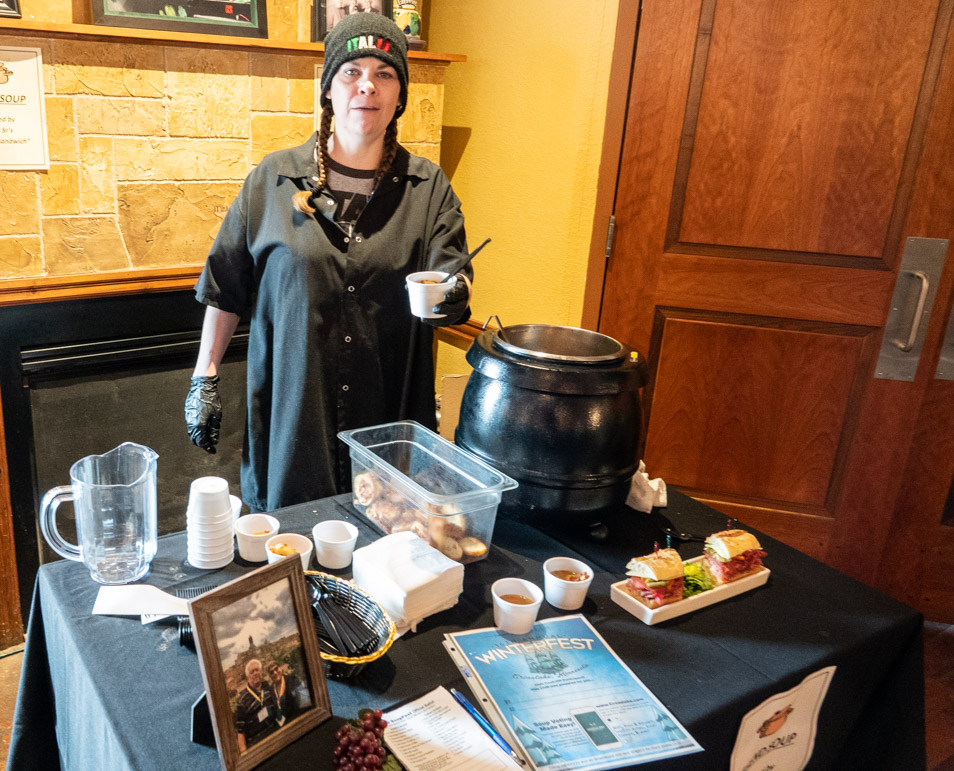 Food at Maucieri's was "Legend Soup" made from their famous Italian sub sandwiches.

They cooled their mouths off with ice cream. That's right, ice cream in Minnesota during the winter!

---
---
page last edited 02/11/2019