__________________________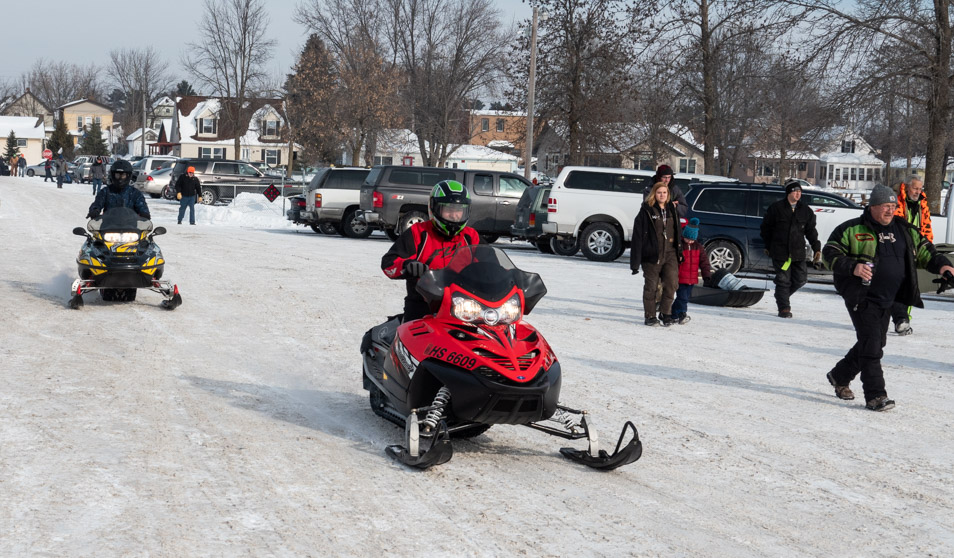 Saturday, February 2, 2019: The annual antique snowmobile gathering was held on Serpent Lake at Crosby, MN.
Hundreds arrived by car, foot and of course by snowmobile.

Some even brought a parent.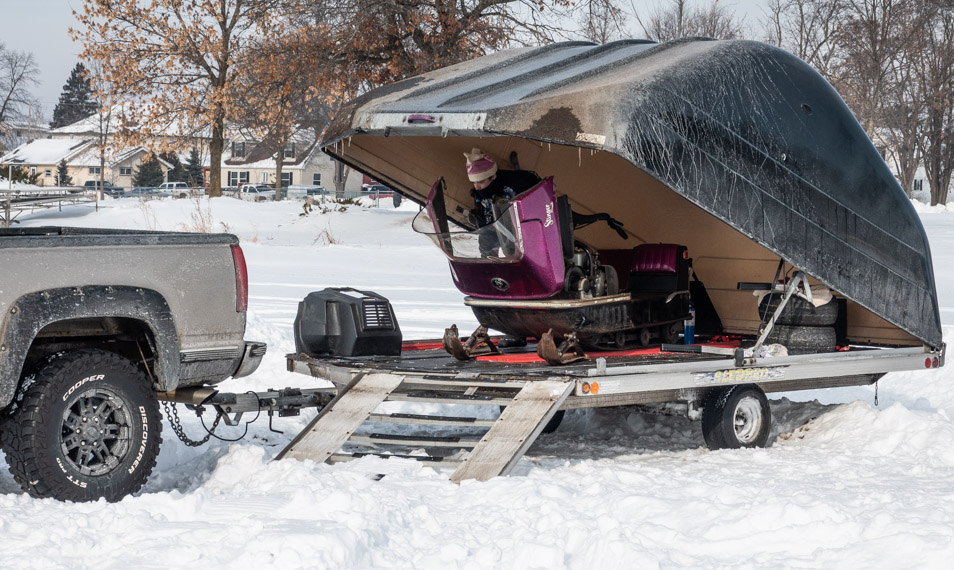 This innovative guy had a cocoon to transport his treasured snow machine.

Then, of course, it was time to polish the machines for show.

Most open for easy maintenance and repair.

Then the guys got together to discuss the merits of one snowmobile over another.
Crosby was the home of Scorpion snowmobile manufacturing for years. Some of the old guys worked there.
---
---
page last edited 02/11/2019