__________________________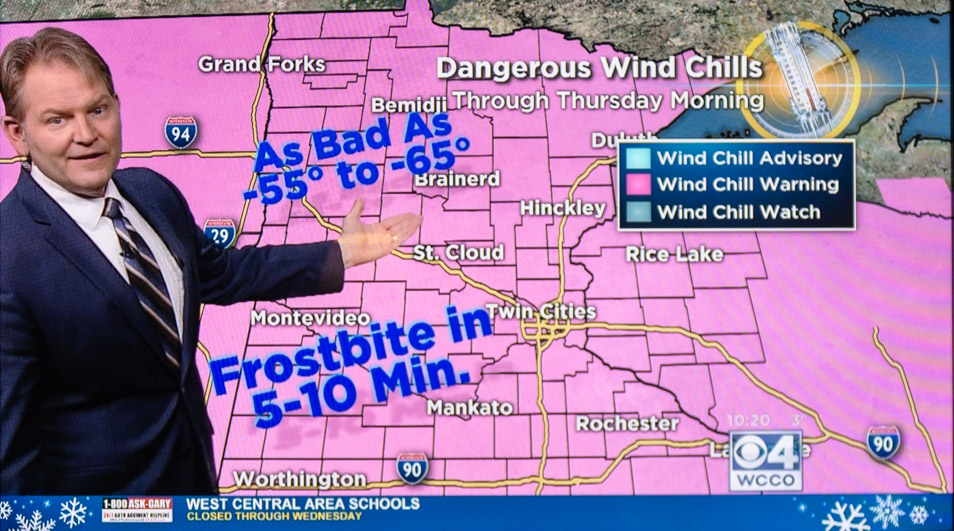 Tuesday, January 29, 2019:
The weather was at 17 below zero on Monday evening. This was the actual air temperature.
A forecast on WCCO-TV forecast was even COOOOLDER. The real problem was the wind chill.
No temperatures above zero, day and night, in the seven-day forecast.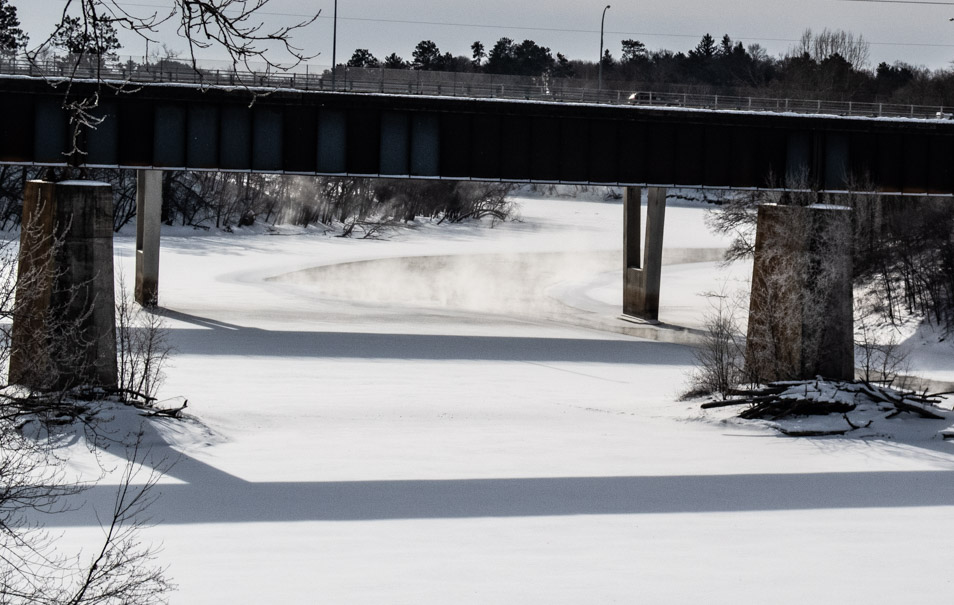 Water vapor was rising from under the Laurel Street bridge over the Mississippi River. Most of the river was frozen over.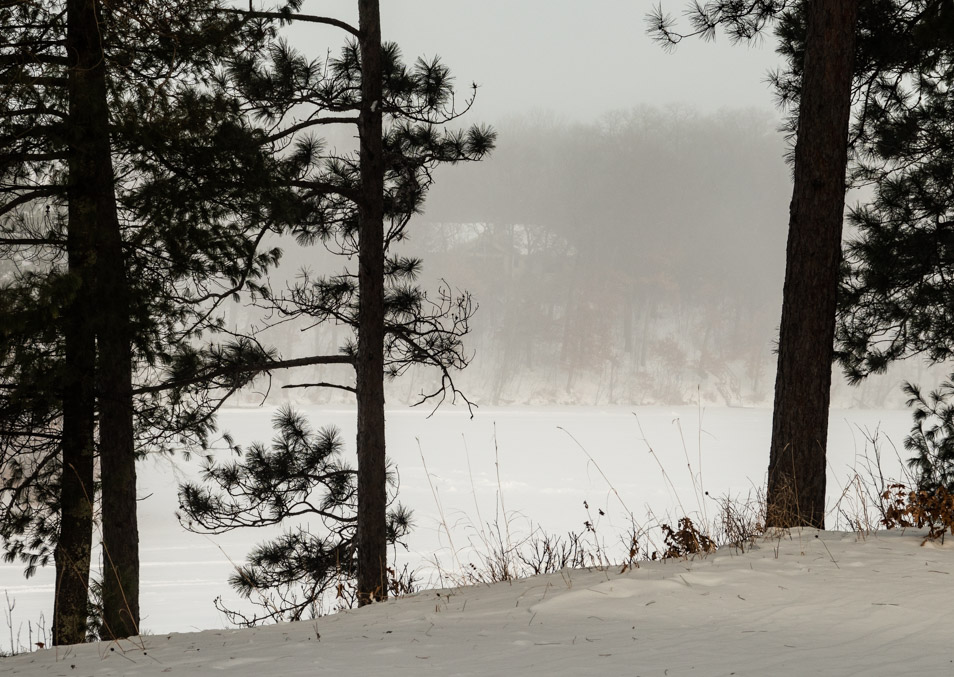 Ice crystals hung in the air and reduced visibility with well below zero temperatures.
This is global warming?????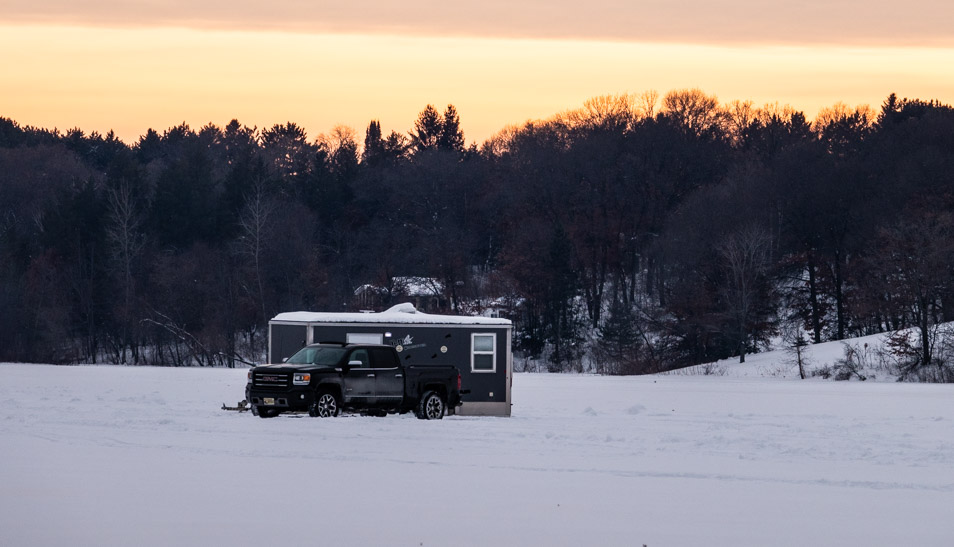 Good thing fish houses on Gilbert Lake have heat to keep occupants warm.
The temperature dipped to -42 degrees, actual temperature, on Thursday at 5 am.
Gilbert lodge moved over to off-peak electric heat for 24 hours to lighten the load on Xcel Energy,
which was having trouble delivering natural gas to Minnesota customers in this high-demand period.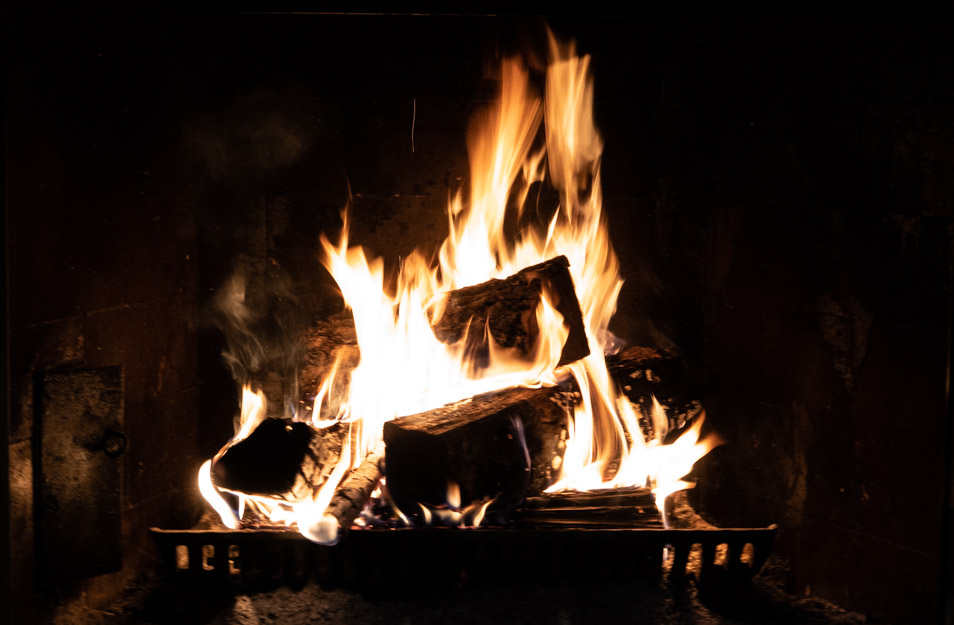 There was a fire in the Grand Fireplace at Gilbert Lodge burning mostly oak, which was cut from the property.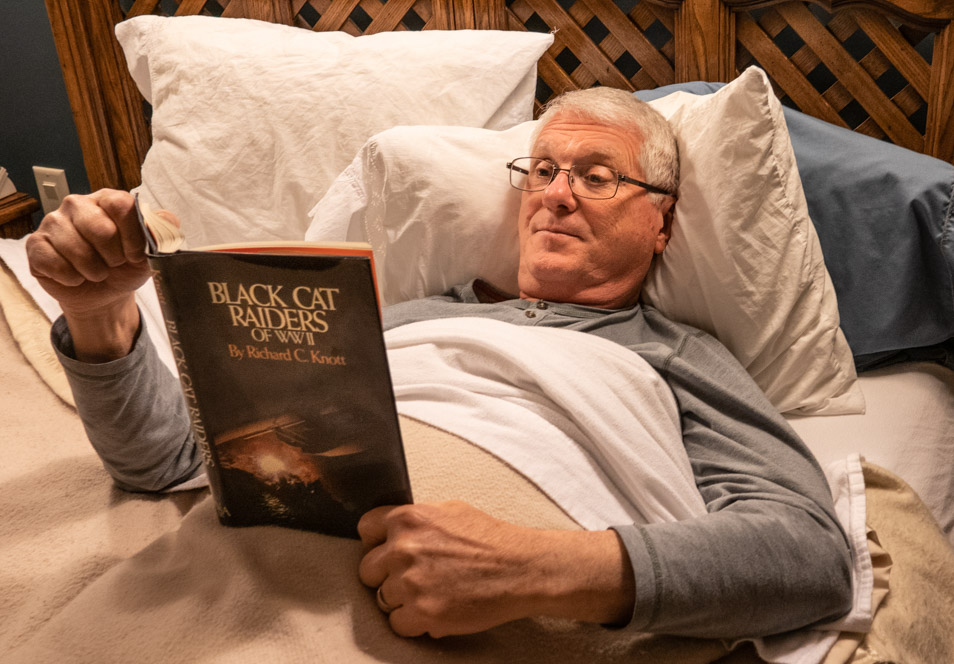 After dinner, Mark decided it was time to retire for the day with a book detailing the exploits of WWII air crews flying the Consolidated PBY "Catalina" flying boats in the Pacific against the Japanese. Painted black ant known as the "Black Cats," they attacked Japanese war ships at night. This aircraft design was considered obsolete at the beginning of the war, but more were built because they proved very successful in their missions. The Catalina had two 1300 horse engines and a crews of ten. It could lift 2000 pounds of bombs and typically stayed in the air twelve hours looking for and attacking the Japanese.

---
---
page last edited 02/10/2019