__________________________



Saturday, January 26, 2019: The Brainerd Jaycees annual $150,000 fishing contest on Gull Lake.
It is that "first step" on the ice that had some worried.

Imagine that, hot lemonade! Who would have thought of that? Maybe the three stooges!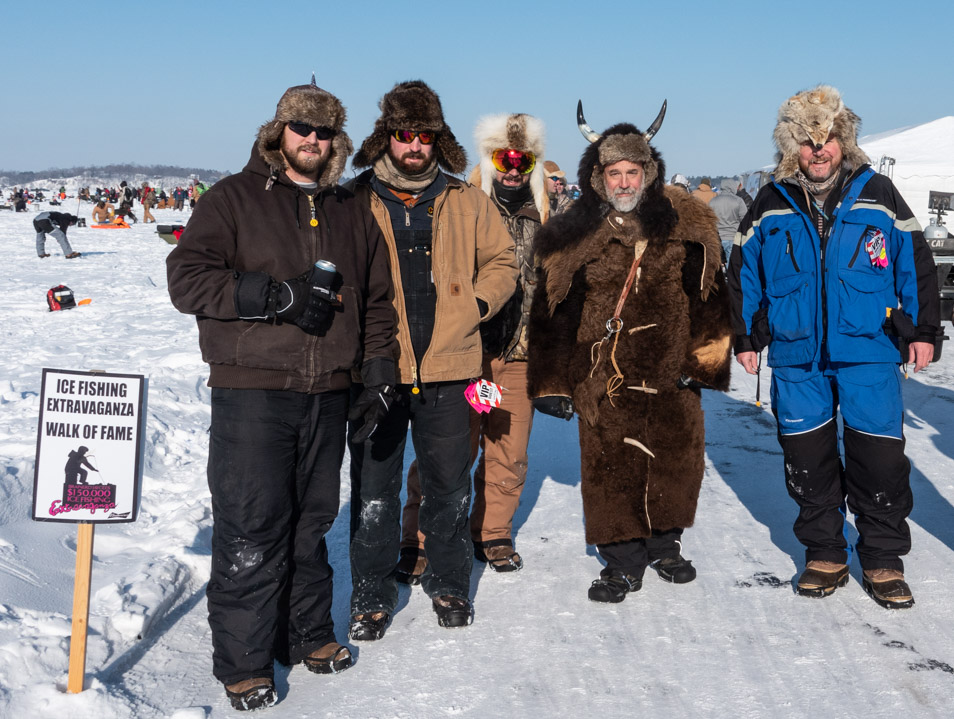 Over 9000 fun people were at the event. Some even fished!
The overnight temperature was 5 degrees below zero. It peaked at 4 above with a 20 to 30 below zero wind chill.
This is Minnesota, people are used to that. They know how to dress and stay warm.

Lots of visitors from other countries too. Freezing temperatures required ice holes to be opened a second time.

Lots of interesting people too.

No event is complete without food....some of it well done!

The National Anthem was played at noon to start the fishing. Members of our nation's military were there.
The wind chill temperature at that hour was 23 degrees below zero. Not a problem.

May the best fisherman or fisherwoman win.

Then the fish started arriving at the weigh-in station.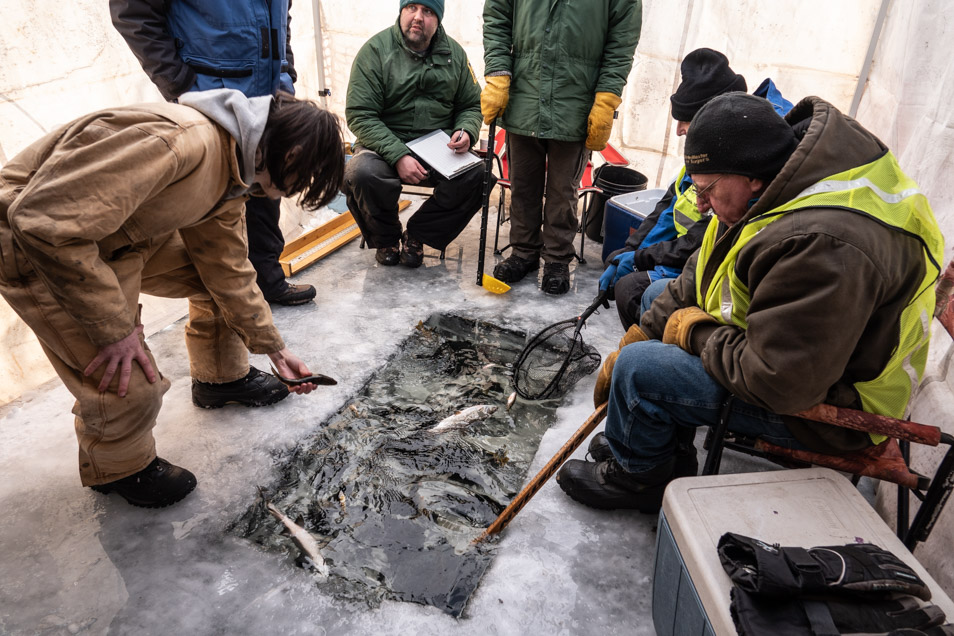 The Minnesota Department of Natural Resources encouraged the fish back into the water.

Fur coats were a common sight this year.
Three unusual looking guys hung around the pickup truck that was being given away this year.

Mark headed up in a man lift to see the event from above.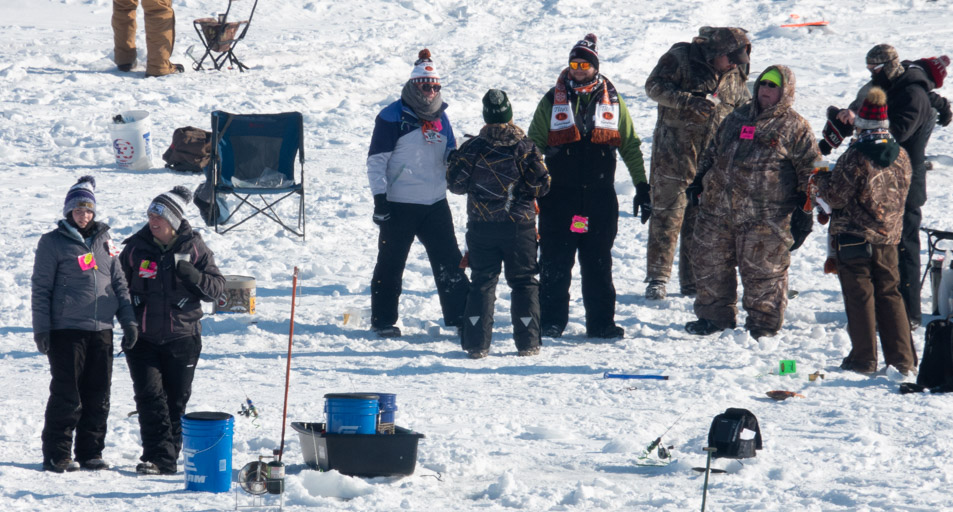 In many ways, the fishing contest is a social event.

Brian Moon from B93.3 Radio was there to interview the lucky fishermen.
On the left in orange was Darrell Smith, taking second place with a 2.92 pound Walleye.
Gary Creger of Forest Lake, MN, walked away with a new Ford Pickup truck after catching a 5.2 pound Northern for first place.

Then they left with a promise to try again next year. The Salvation Army offered free cocoa to warm people's bodies.

---
---
page last edited 02/07/2019