__________________________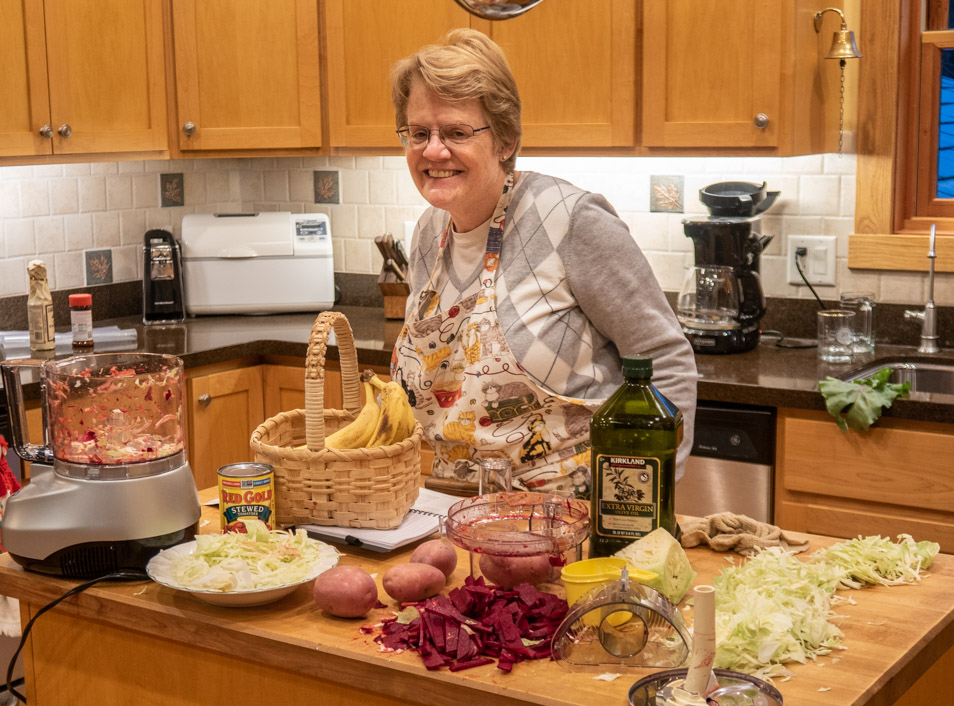 Friday, December 21, 2018: Chef Paula was in the Gilbert Lodge Galley cooking something. What was it?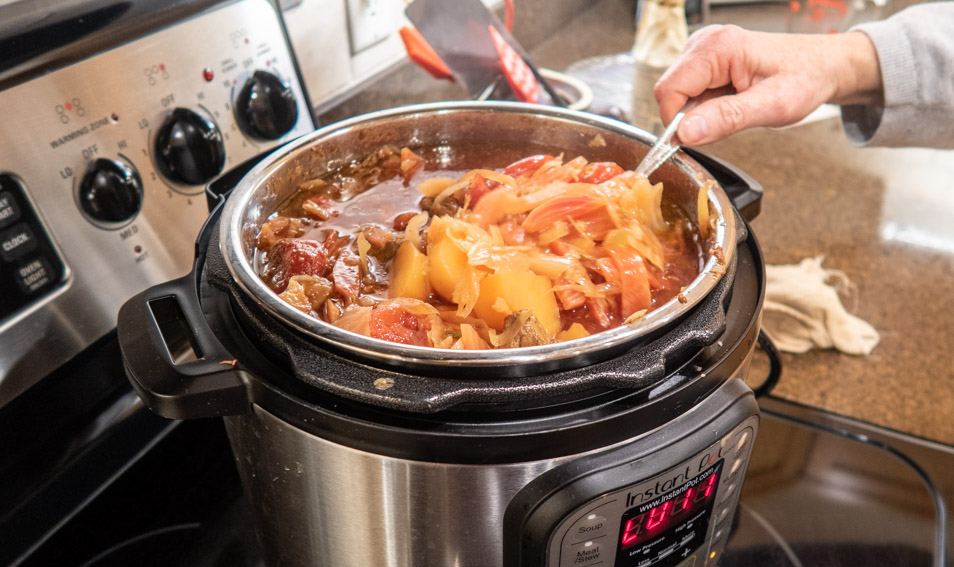 Well, it was Borscht, a Russian or Eastern Europe dish of beets, cabbage and meat.
Paula prepared it in an Instant Pot pressure cooker, which saved an hour of cook time.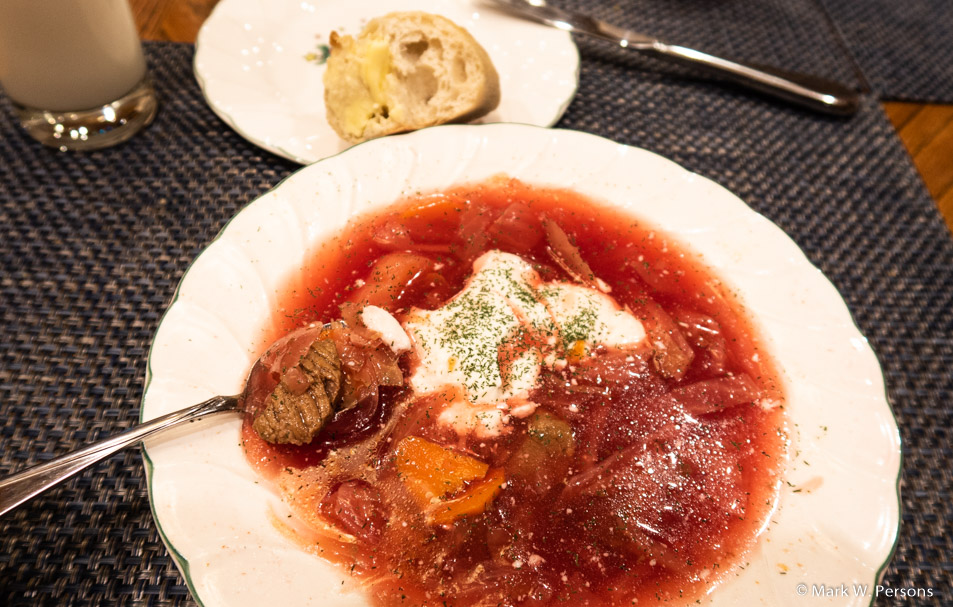 Served up with sour cream, Dill weed and hard bread with butter, it was fit for a Czar...or Eastern European!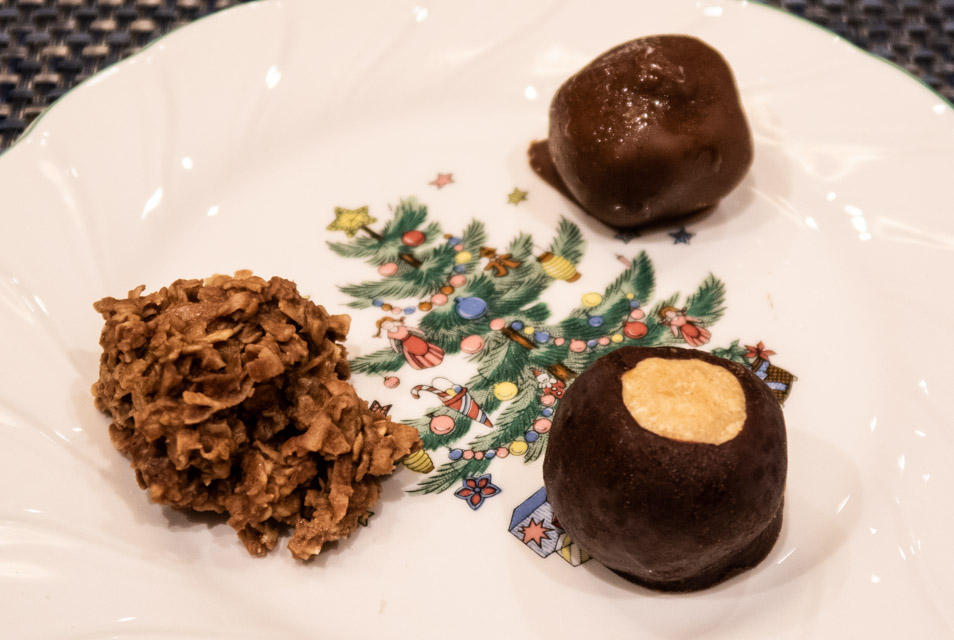 Desserts of haystacks and much more from friend Nancy Briley on a festive Christmas plate.
Good cooks are hard to find and it's even harder to lose weight during the holidays.
---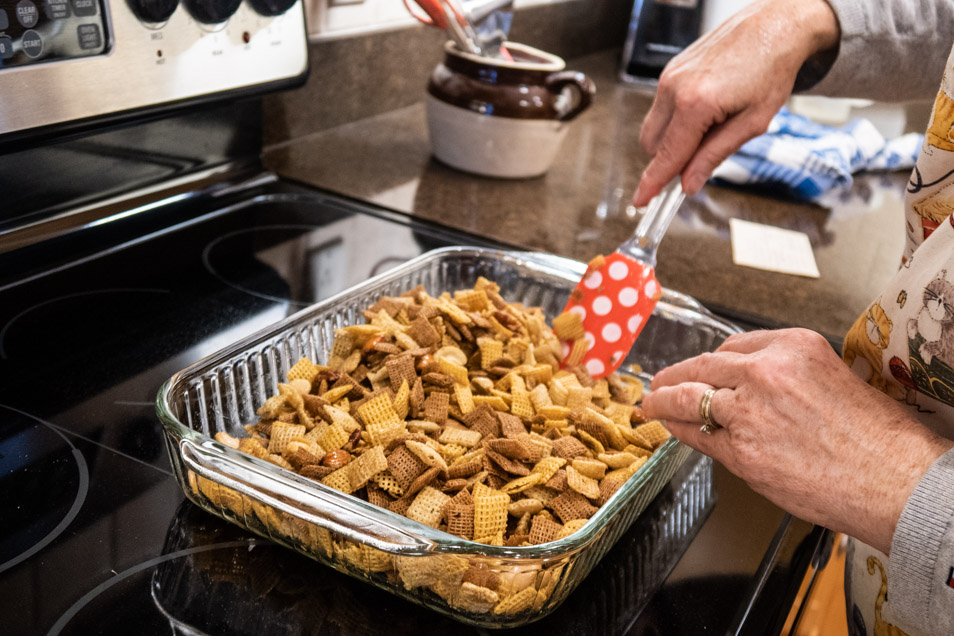 The next day, Chef Paula was making her traditional Holiday Party Mix.
Made of several Chex cereals, nuts and her secret ingredients, it is a holiday treat.
Remember, even Colonel Sanders had 11 secret ingredients in his Kentucky Fried Chicken.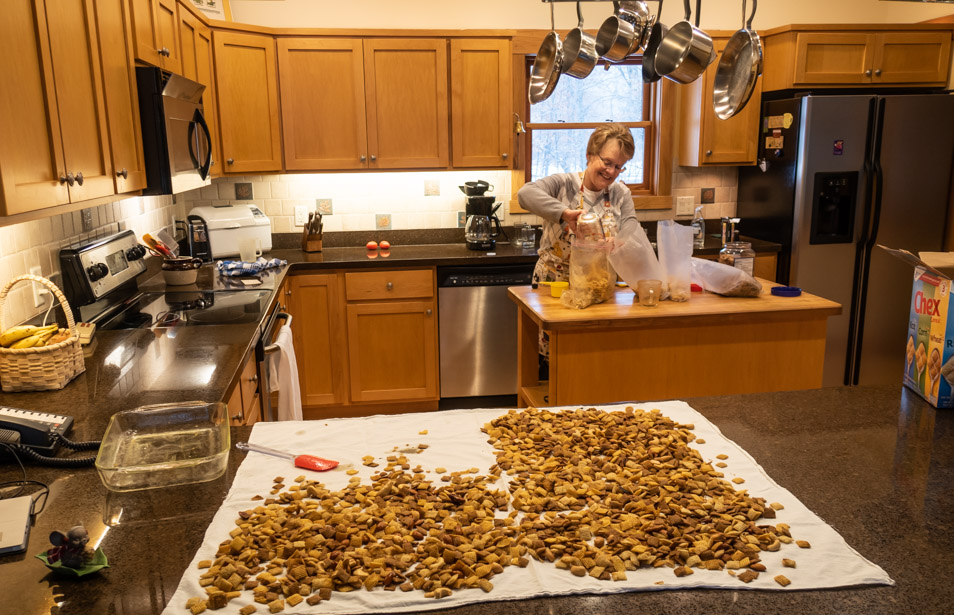 She cooled the mix on cotton cloth before putting it in bags. No telling how much went into her mouth first!
After all, every good cook samples the food before serving.
---
---
page last edited 12/25/2018