__________________________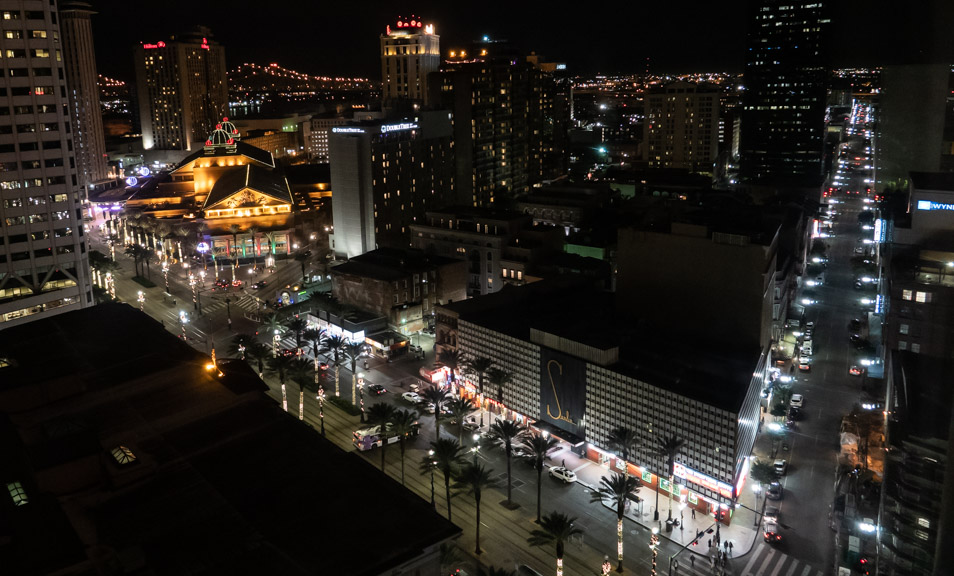 Sunday, December 2, 2
018:
The Dynamic Duo of Mark and Paula found themselves in New Orleans, LA.

The streets and shops are interesting at night.

Music plays into the night on street corners.

They boarded a water taxi to cross the Mississippi River to Algiers Point on the far side and then returned.
Along the way, they saw a riverboat tied up for the night waiting for passengers in the morning. More on that later.

---
---
page last edited 12/21/2018