__________________________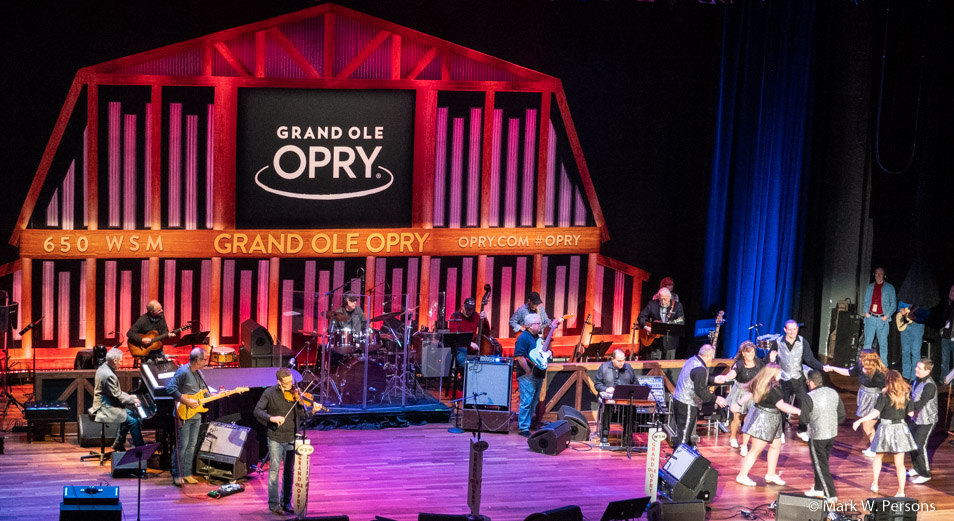 Saturday, December 1, 2
018:
Mark and Paula attended a performance of the grand Ole Opry at the Ryman in Nashville, TN.
It was broadcast live on WSM 650 AM Radio in Nashville, the famous 50,000 watt giant of country radio.
The Opry was originally called the WSM Barn Dance, back in 1925. There is a lot of history here.

It was country and blue grass music all evening long.

Artists that night included John Conlee, Mike Snider, The Quebe Sisters, Bill Anderson, Kathy Mattea, John Berry,
Jeannie Seeley, Tracy Lawrence, Connie Smith, Keb' Mo', Bobby Osborne & The Rocky Top X-Press.

The fiddle music was especially good.

A standing ovation at the end.
(L-r) Kirk and Laura Harnack showed the way in downtown Nashville and attended the concert with Paula and Mark Persons.
Thanks Kirk!
---
---
page last edited 12/19/2018