__________________________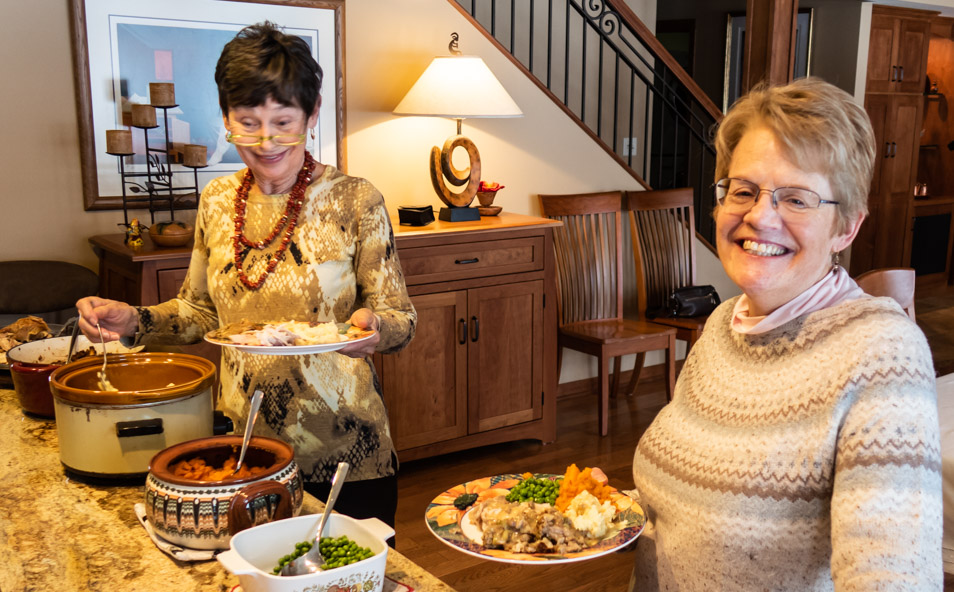 Thursday, November 22, 2
018:
Mark and Paula spent Thanksgiving with friends Dave and Jean Schaeffer.
Yes, it was Chef Jean and Chef Paula bringing their cooking talents together to create a wonderful meal.

Mark and Paula agreed they could not get a better Thanksgiving feast at any restaurant.

Jean was especially proud of her dinner rolls. Rightfully so, they were excellent.

Then it was time for the board game Sorry. Jean started out winning, then things went bad.

Paula came out the winner.

Jean decided it was time for one of her famous drinks and pumpkin pie. Who could ask for more?

They moved on to a game of Uno. Watch it, Dave, you are not supposed to peek!

Paula was at it again, looking like Johnny Carson with a question on TV years ago. She is always the life of any party.
---
---
page last edited 02/02/2019