__________________________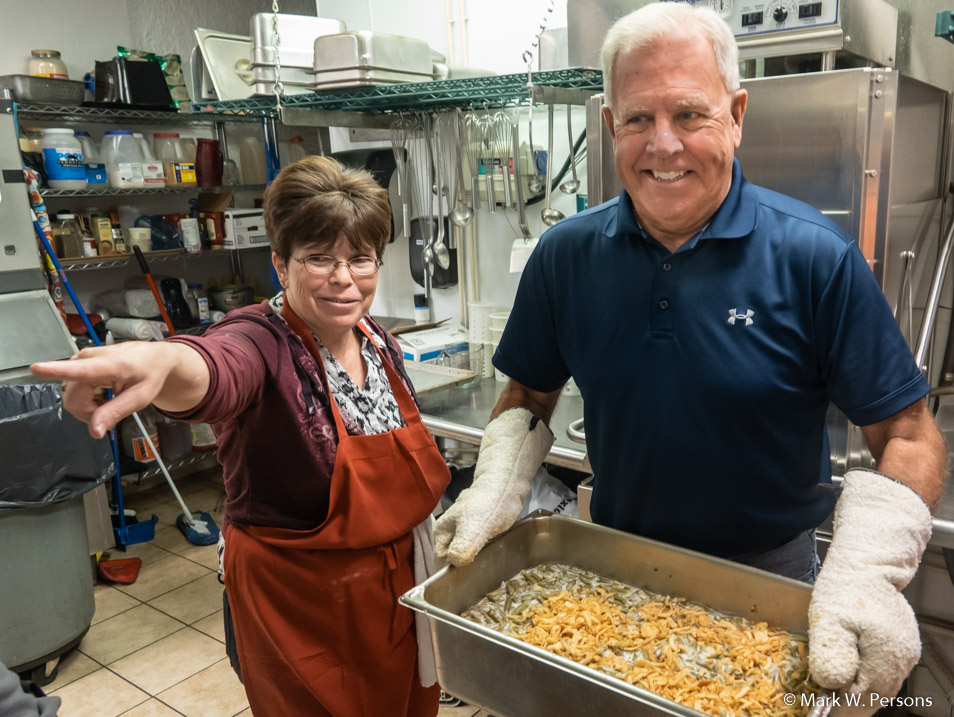 Thursday, November 22, 2
018:
The Brainerd Community Thanksgiving dinner was held at the Brainerd Legion.
The Brainerd American Legion, VFW, Elks and Eagles contributed.
Some 100 volunteers were involved in making the event an annual success.

Volunteers filled boxes with dinners to go from 40 turkeys that were roasted.

Many dinners were taken to the homes of area residents.

Thirty police and firefighters helped in making deliveries.

People checked in for seating. It was a busy place with some wait times.
Not all could be seated at once.
Free will donations were accepted.

In total, 630 people enjoyed dinner at the Legion and were delivered meals that day.
Three young ladies sang 1940s songs to the delight of the crowd.

No one could go without a slice of pumpkin pie!
---
---
page last edited 11/24/2018