__________________________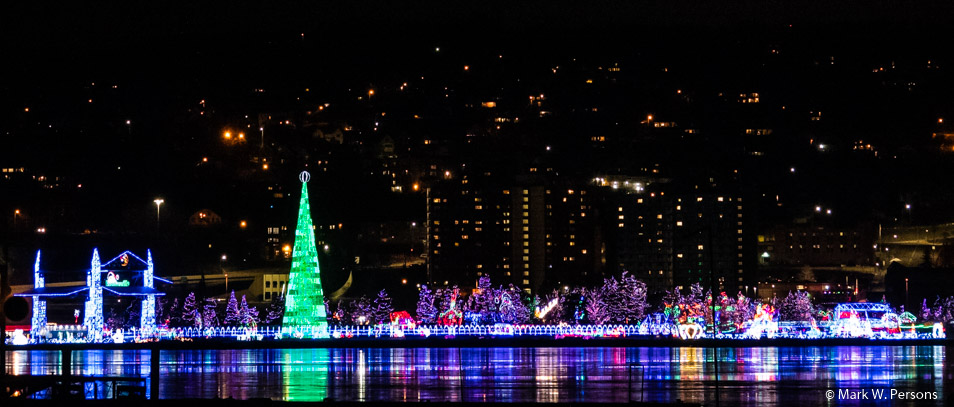 Saturday, November 17, 2
018:
Bentleyville in Duluth, MN, as seen looking southwest across the harbor.

Cookie Hound Paula wasted no time grabbing a cookie after getting in the door of Bentleyville.

There were lighted tunnels with thousands of lights.

Lights shown down from above to color visitors.

There was flight training for reindeer while while visions of sugar plums danced in the heads of little children.

Santa was inside where it was warm by a fire visiting with kids.
Mark and Paula were out having their photo taken with the Aerial Bridge in the background.

Here is a better look at the bridge with its golden color reflecting in the water of the bay.

Santa was testing his sleigh and reindeer getting ready for the big night.

There was a fire to warm up with while Paula was visiting with a penguin.

Bentleyville is free to the public, but donations are accepted.

---
---
page last edited 11/23/2018