__________________________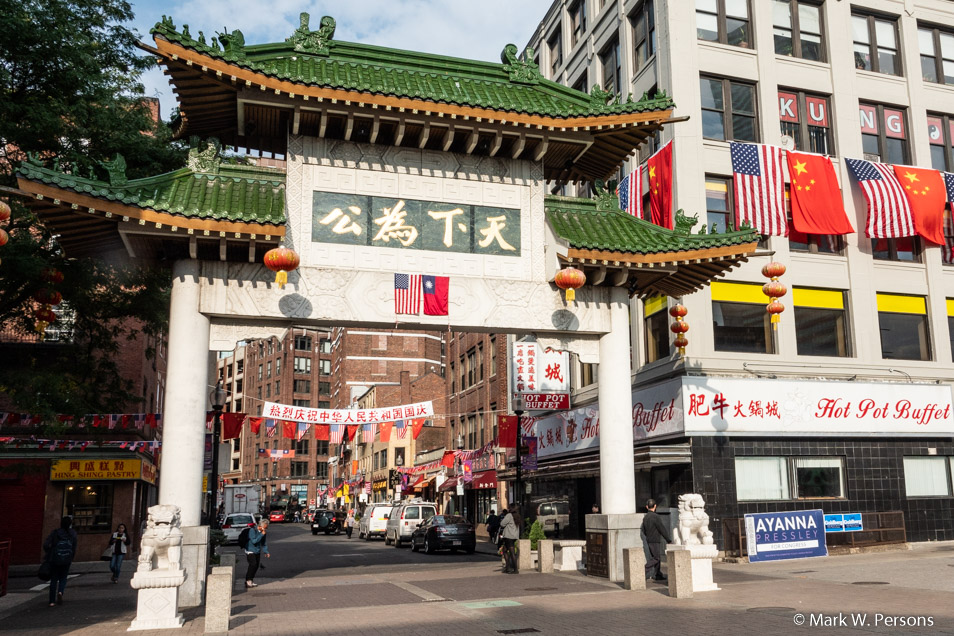 Monday, October 1, 2
018:
The Dynamic Duo of Mark and Paula headed out to see China Town in Boston, MA.

It is as described, except they could not read the Chinese writing.

Then,
near Fort Point Channel,
they came across the "Banana Man" from Greece. A very interesting guy.
He has a regular paying job, but loves taking with people on the streets of Boston to brighten their day and his.

With heavy car traffic, some people choose alternate transportation like this Ninebot One Electric Unicycle.
Probably won't be good on snow or ice, but fun in the summer. Good thing he is wearing a helmet!

The Boston Tea Party Museum was an interesting place.
Ordinary citizens were incited to riot, as they did over the British Tea Tax in 1773.
They waved their feather pens in the air demanding justice from the British Crown.

People aboard ships nearby had no idea what was going on. It was life as normal for them.

That's Paula and Mark arrived to throw tea overboard, just like the colonists did back in 1773.

Visitors learned how difficult it is to lift bails of tea from a ship's hold.

The penguins were discussing lunch while a turtle swam by.

People were intently watching the water.

The fish were paying no attention.

A SCUBA diver was busy feeding fish and cleaning the coral.

People were fascinated by the show.

Aquarium workers were feeding and playing with seals. Fun to watch.

Time to check the map again to find a Chinese restaurant in China Town.
This one served food that was difficult to describe and with chop sticks. Westerners have to ask for silverware!
The Gourmet Dumpling House always has a waiting line outside because it is so good.
---
---
page last edited 10/29/2018