__________________________



Thursday, July 6, 2017: Lakes Area Music Festival singer John Taylor Ward was in high spirits at Gregory Park in Brainerd.
Ward is a graduate of Brainerd High School and sings internationally.

One hundred or so showed to hear music in perfect 75 degree temperatures.

Scott Lykens was wonderful on the piano while Ward sang in Italian and German with a very versatile baritone voice.

The crowd loved the presentation. It brought this couple together.

Songs included numbers from Rogers and Hammerstein along with Yankee Doodle Dandy, Some Enchanted Evening, You Raise me Up, and an Armed Services Medley, a real crowd pleaser.

The audience applauded, then gave a standing ovation after the last number.

---
Paula said listening to music made her crave ice cream in Northeast Brainerd.
She had to stop and get some, chocolate dipped, no less. She has a sweet tooth.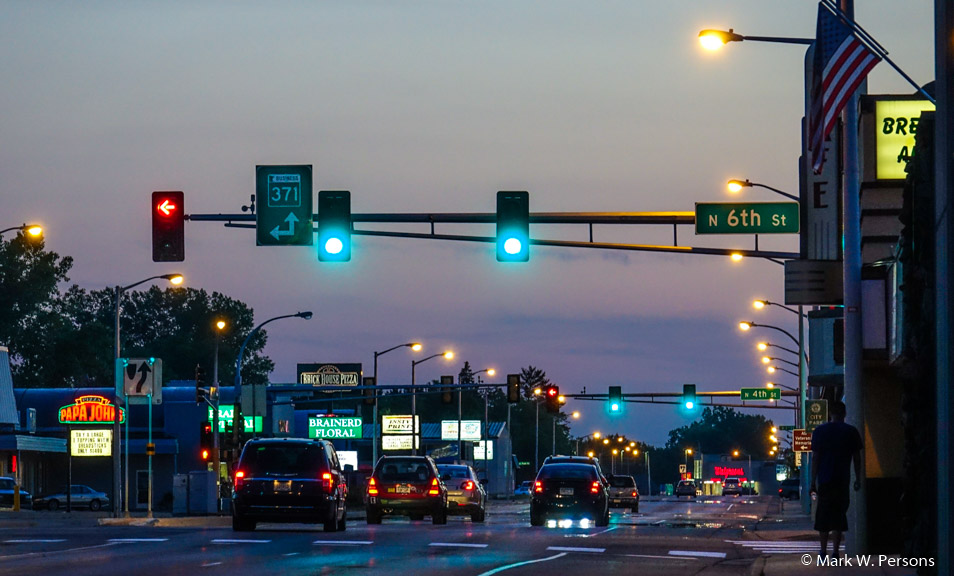 Then night came on that balmy evening. Time to wander along Washington Street to see the night sights.
---
---
page last edited 07/20/2017