__________________________



Saturday, April 22, 2017: Mark and Paula, with the help of their good friend Shane Toven, headed to the Gold and Silver Pawn Shop in Las Vegas, NV.
The place was made famous on television and draws huge crowds to look around.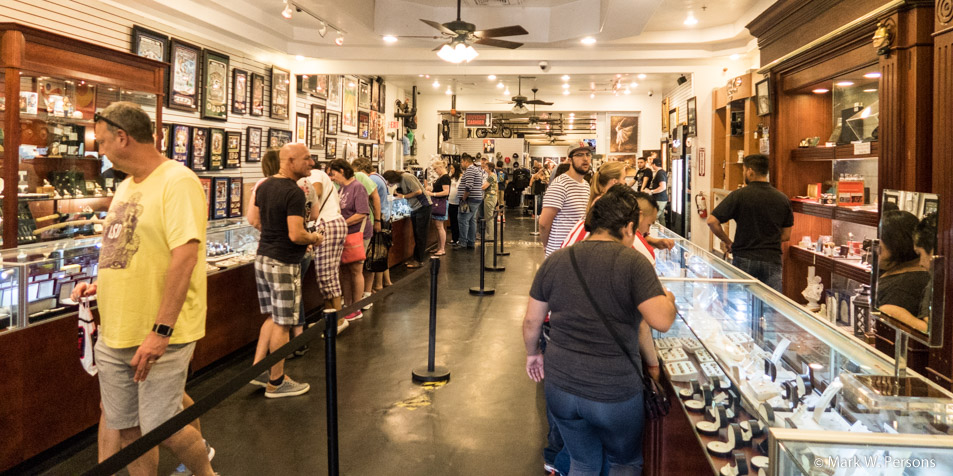 The shop is long and thin with pawn items everywhere.

Paula liked the coins and jewelry. Mark made friends with a statue of Rick Harrison, who couldn't be there that day.

Paula decided what she really wanted was this mid-1950s Chevrolet. It even has air conditioning. That was not even a factory option at the time.
---
---
page last edited 05/07/2017