__________________________



Wednesday,
January 4, 2017: Gilbert Lodge Ace Photographer Mark Persons was driving along and minding his own business.
He pulled off Excelsior Road near the Paul Bunyan Trail in Baxter because something caught his eye at 8:35 am.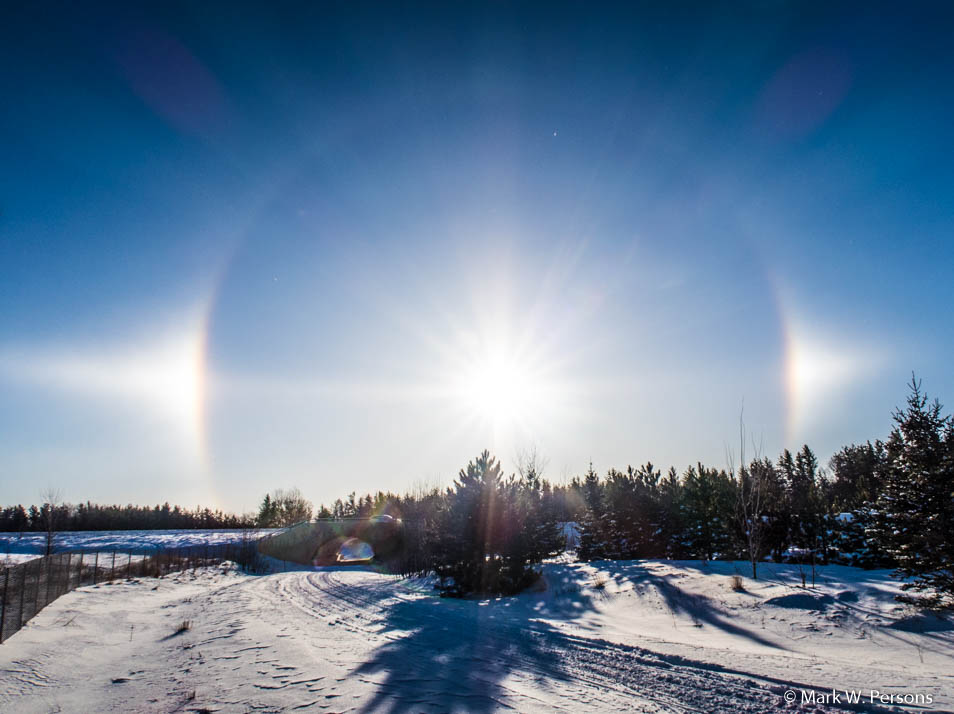 It was a Sun Dog. Cold weather and ice crystals in the air create this phenomenon.
This shot was taken looking south. You can see where the trail goes under Highway 210/Washington Street.
The camera was a Canon G5X, set at ISO 125, 1/1250 second, and f/8.0.

---
---
page last edited 02/03/2017