__________________________



Saturday, December 31, 2016: New Years Eve. Friends Terry Thietpas from Princeton, MN, and Karen Engen, from across Gilbert Lake, were guests at Gilbert Lodge to celebrate the new year.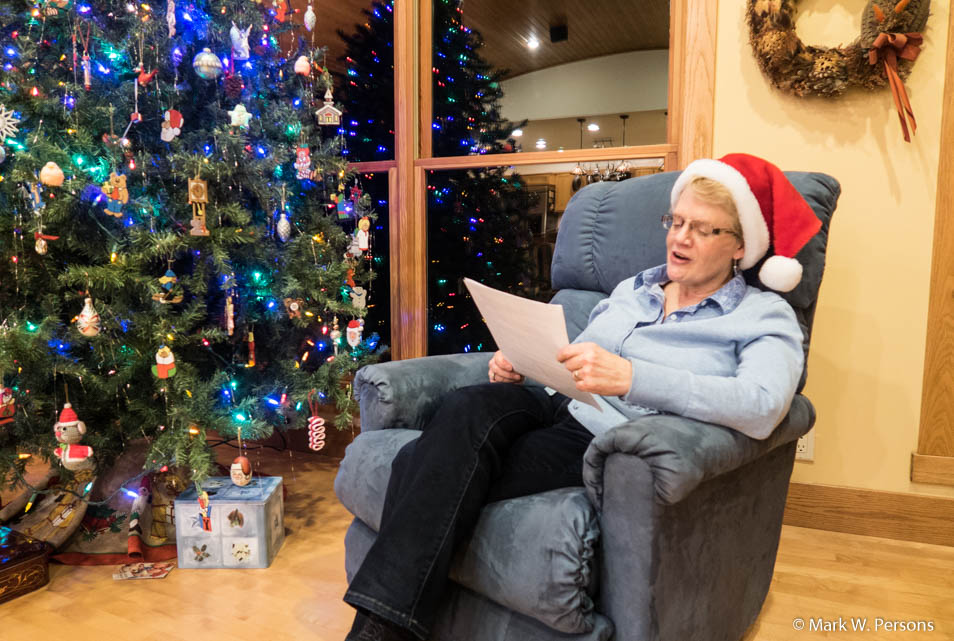 Mark recited the poem Twas the Night Before Christmas. Then Paula read her version of the adult story, Christmas with Louise.
Mark received more applause, but Paula got more laughs.

Karen loves sitting by the fire to warm up.

Then it was time for a card game. This time it was Apples to Apples. it is fun and easy to play.

Game questions and answers brought many stories and laughs.

Chef Paula prepared angel food cake that evening.

This was a low-calorie way to end the year after way too many fattening holiday meals.

---
---
page last edited 01/12/2017