__________________________



Wednesday, December 28, 2016: What are all these people waiting for? Answer: Mongolian style food.
Mongo's Grill is one of Mark and Paula's favorite lunch spots in St. Cloud, Minnesota.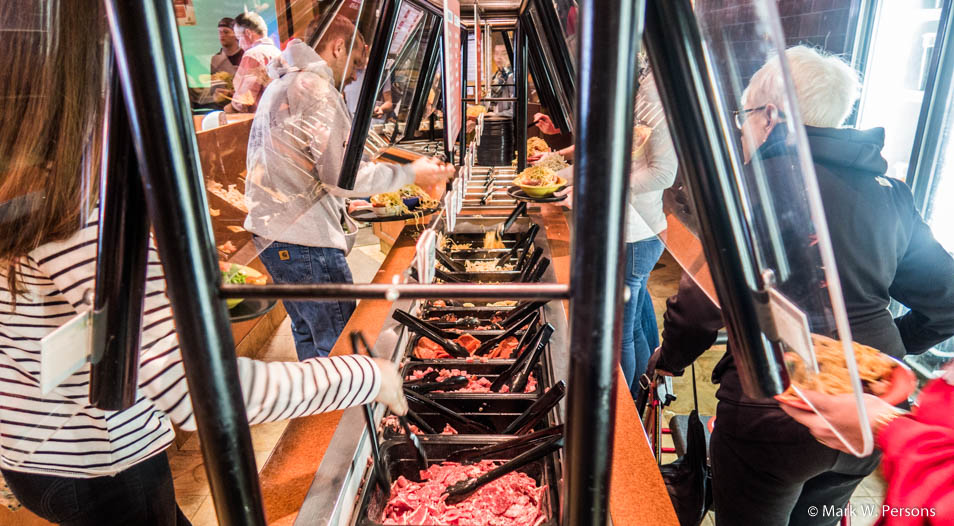 They start by loading a bowl with anything and everything they can find in a long line.

Then they wait in line to have it cooked. Often Paula finds interesting people to talk to.

The cooking is done by a happy crew on a huge iron grill. Each person's food is between long knives.

Then it is ready to go. Usually not too fattening. The calories and taste depend on what the customer loaded in his bowl that day.

---
---
page last edited 01/01/2017