__________________________



Saturday, December 24, 2016: Mark and Paula were invited to the home of here brother Bruce and wife Karen Timman in Plymouth, Minnesota.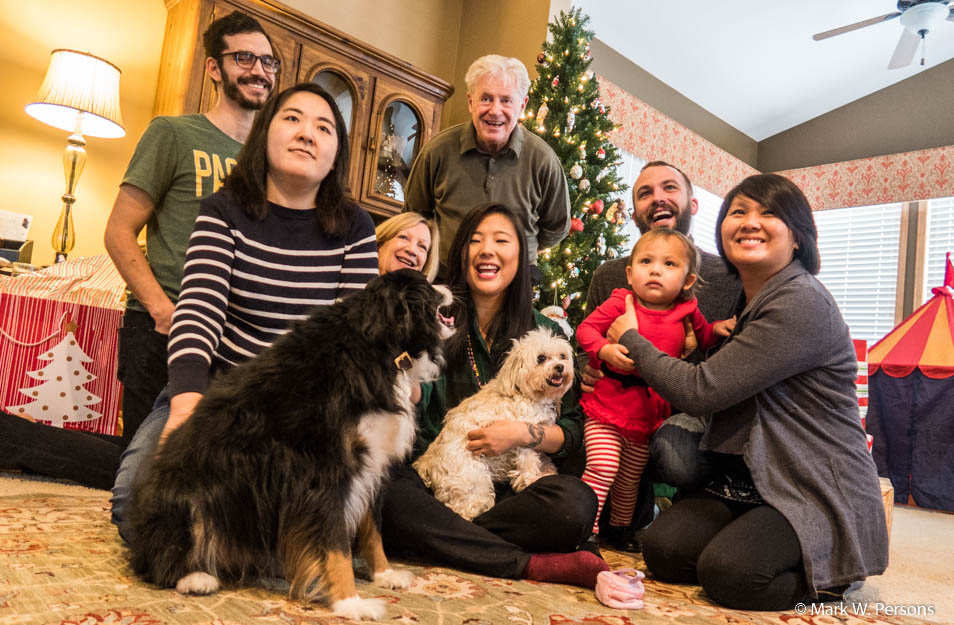 It was a Timman family photo with daughters (l-r) Jenna, Rachel, grand daughter Addie with her parents Jim and Jessica Schwefel, plus the dogs.
On the left is Aaron, boyfriend of Rachel. The daughters were adopted from Korea as babies and turned out to be wonderful people.

Plenty to see and eat that day.

Bruce was comparing himself to a dog. He claimed there is no family resemblance. You be the judge.

Karen really liked the Shutterfly book with photos of daughters and a grand daughter.
Yes, you can never get too many gifts, Aaron.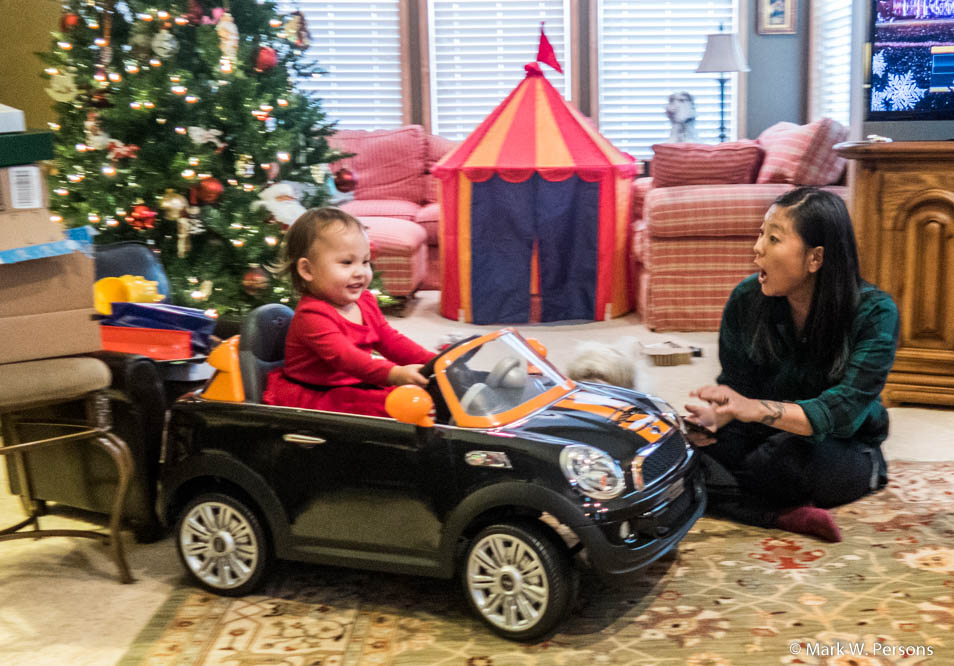 Twenty-two month old Addie received a car for Christmas. She took to it like a fish takes to water.
It is electric with steering, forward, reverse, lights, and horn. Who could ask for more?

Then the food was brought out. They served a Korean meal, complete with Kimchi.
For those who don't know, Kimchi is a highly spiced and fermented vegetable delicacy from Korea. A little goes a long way.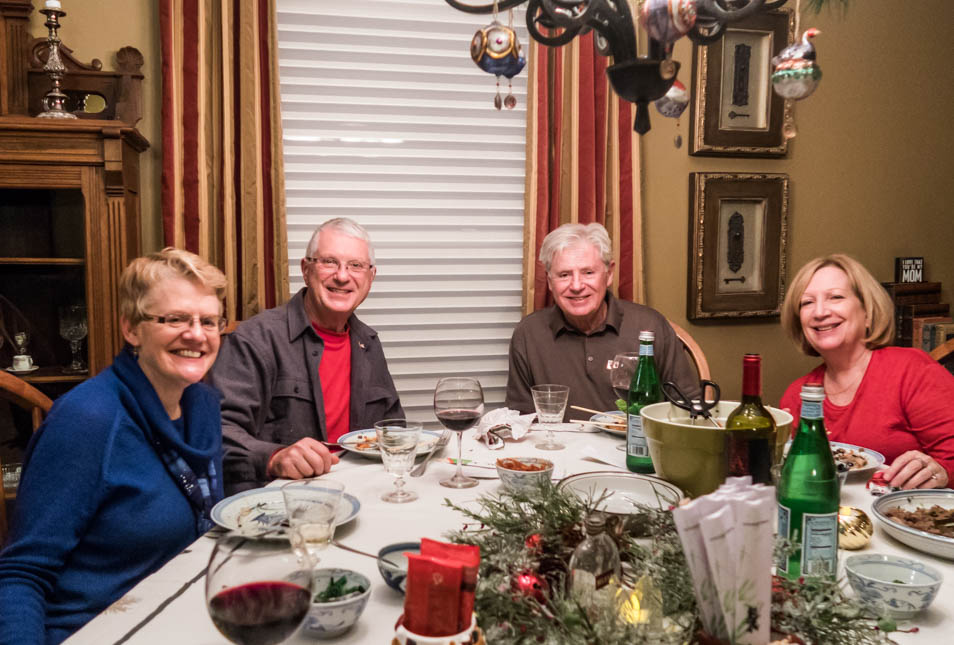 Paula, Mark, Bruce, and Karen had a chance to talk while trying the Korean food.

Then it was time for fortune cookies. What does yours say, Jessica? Answer: A man dressed all in fur and beard is on his way tonight.
---
---
page last edited 12/27/2016