__________________________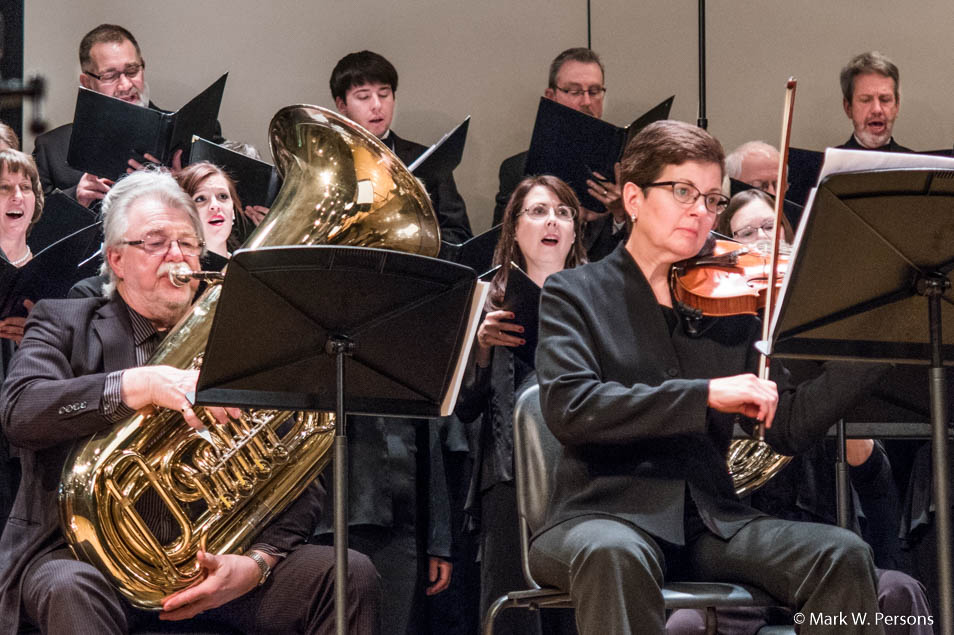 Titled, "Sing We Now of Christmas," it had thirteen in the orchestra and 67 singing.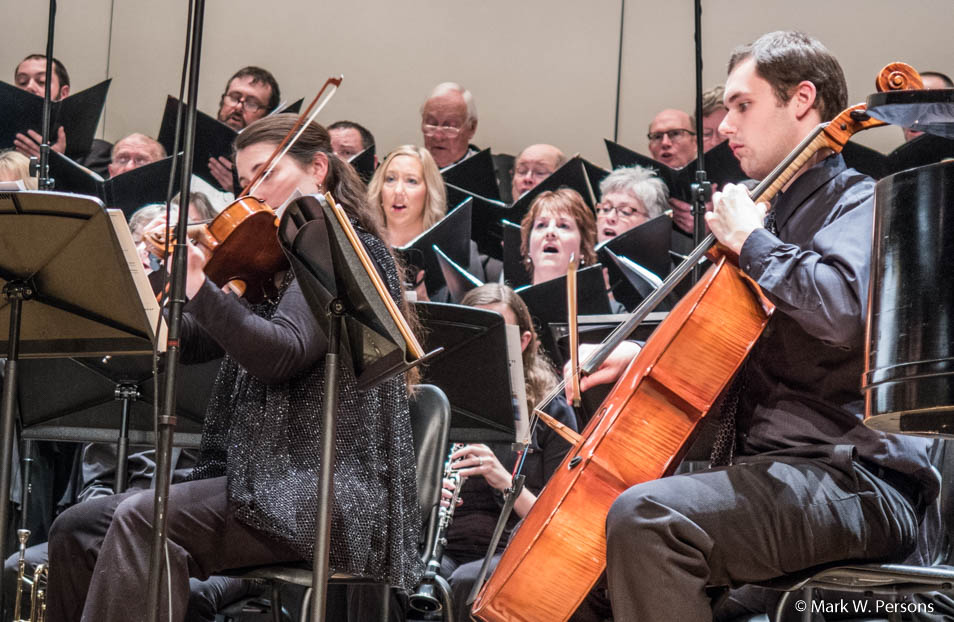 Many of those performing are business people in the community, including two doctors.
None of the performers are paid. Instead, they pay and do it for the love of music.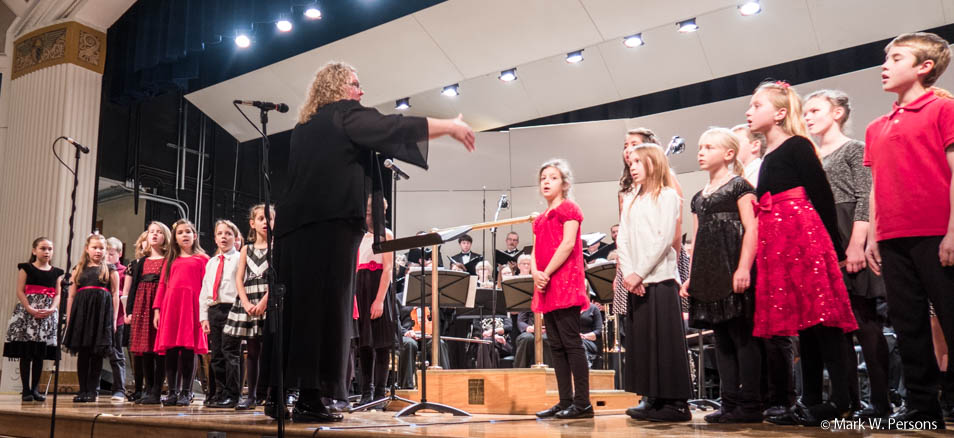 A 4th grade children's choir performed as well.

Nicely done Christmas music. There was a standing ovation.

---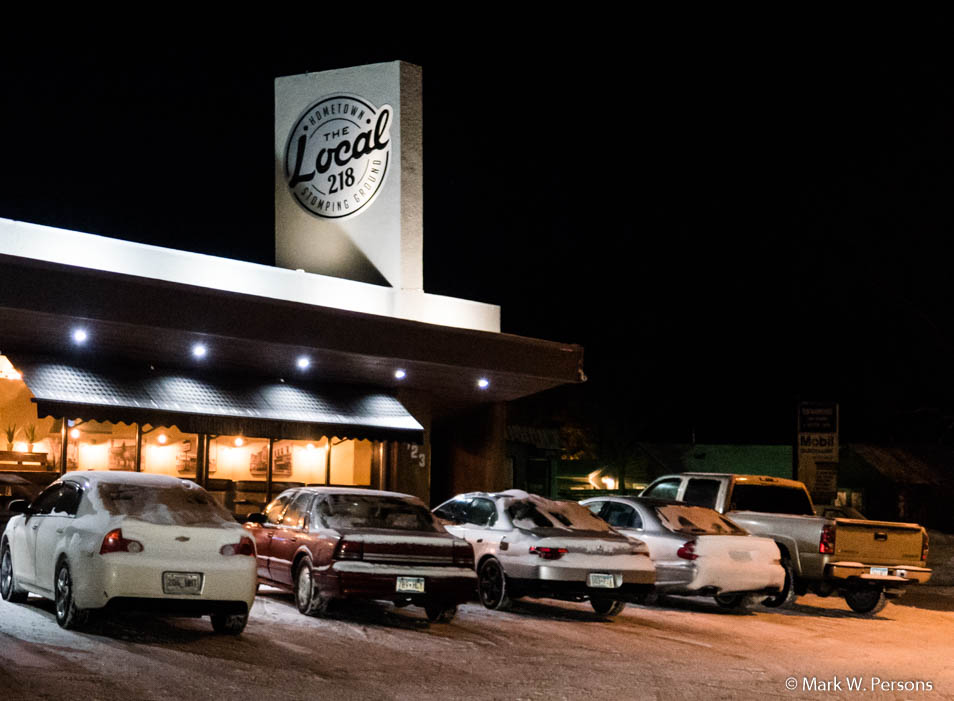 Mark and Paula tried out the new
Local 218 Restaurant after the concert.
Billed as a "Hometown Stomping Ground," it was fairly full on that Sunday night.
As it turned out, many of the concert performers were there too.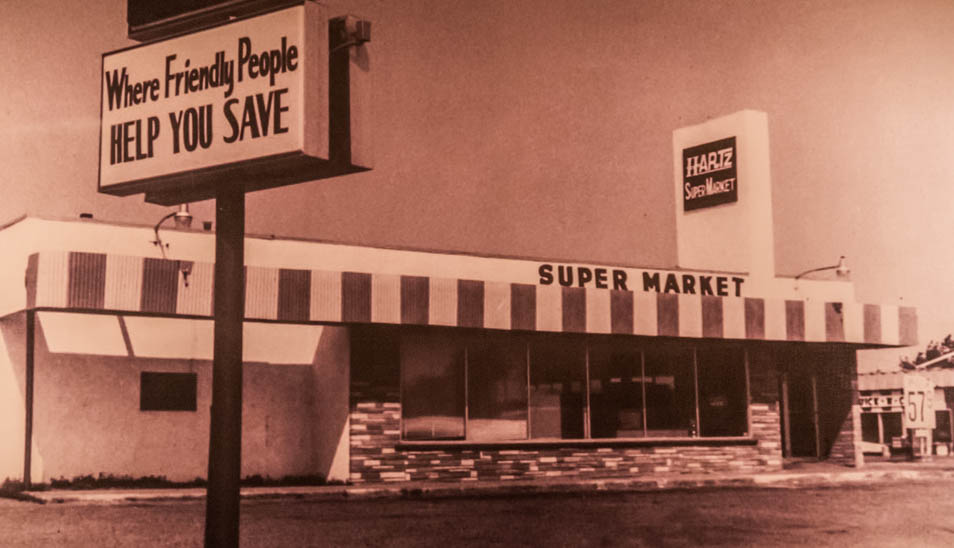 Local folks might remember the location as Hartz Supermarket, others as the Red and White Grocery.
Still others are reminded of a few restaurants in this location.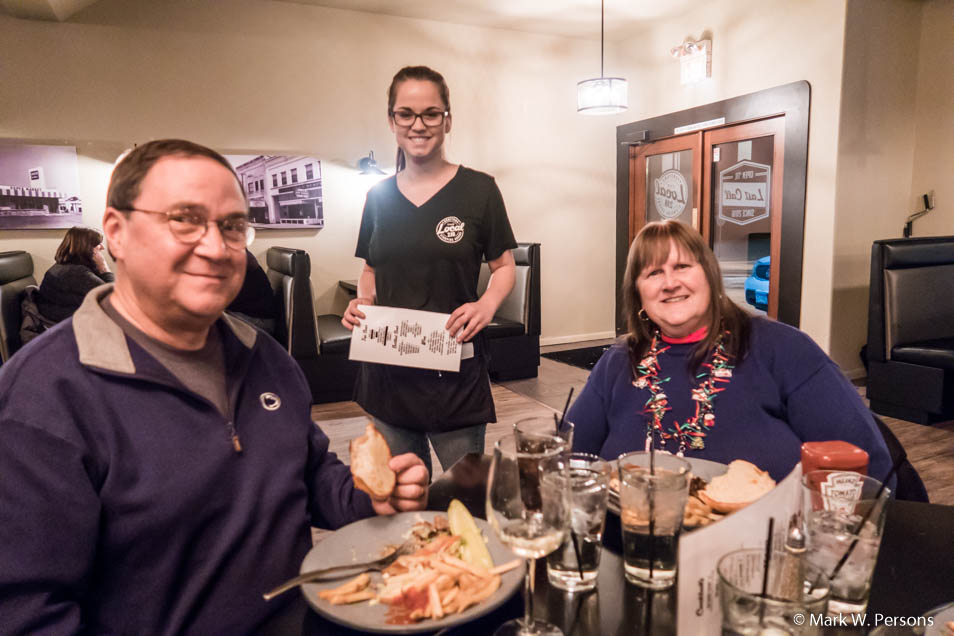 Joining Mark and Paula were friends Darryl and Nancy Briley from the west side of Gull Lake in Lakeshore, Minnesota.
Darryl is a recently retired high-powered accountant.
Everyone enjoyed the food that night. That is a real plus for the Local 218. They should do well.
---
---
page last edited 12/20/2016