__________________________



Monday, December 12, 2016: Paula was out with the snow thrower in late afternoon clearing an inch or so of snow off the driveway.
She has been on an exercise kick recently to loose weight.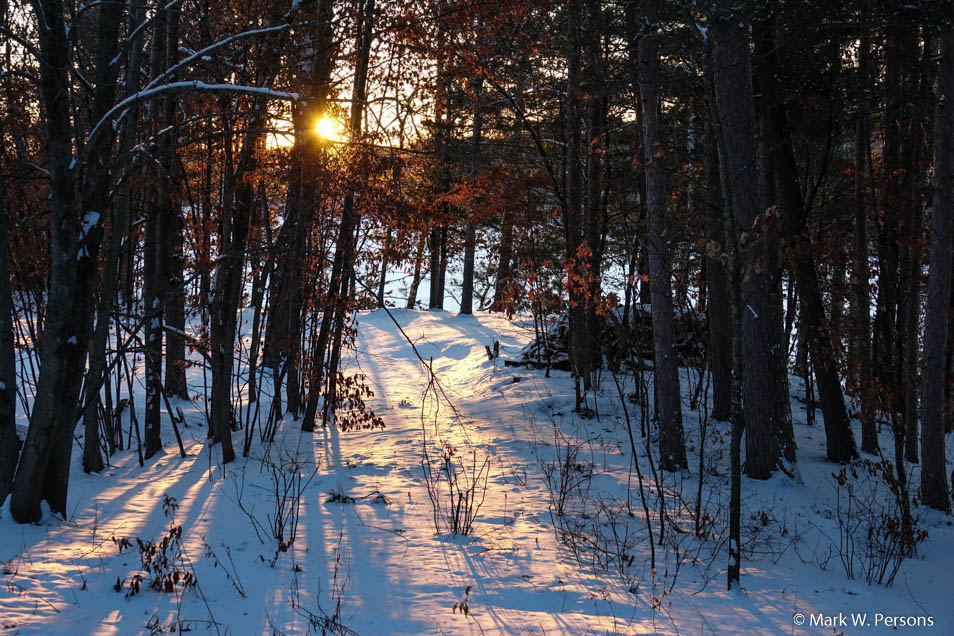 The sun was setting while Paula was hard at work. Golden tones of color graced new fallen snow.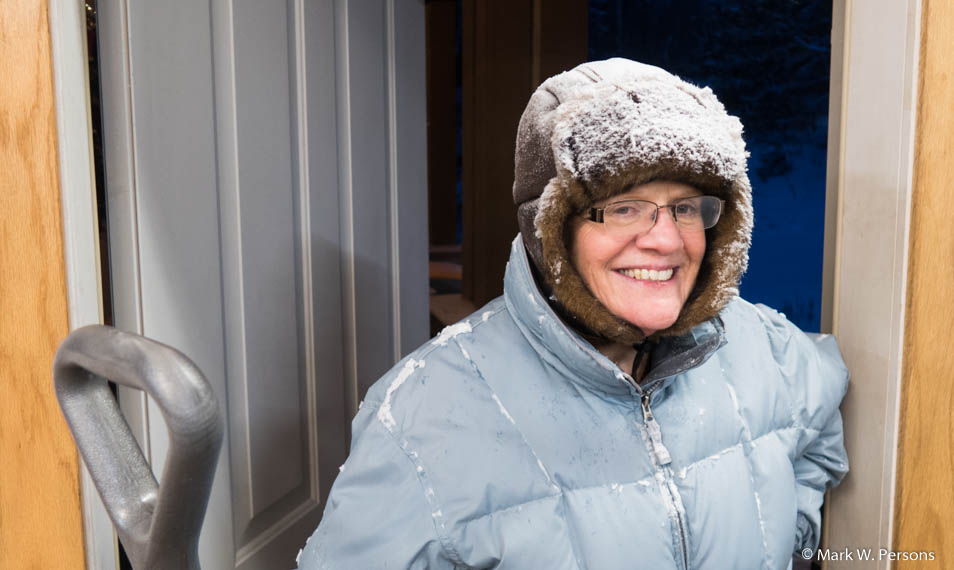 Paula came in covered with snow from the snow thrower followed by using a shovel to do cleanup around entrance doors.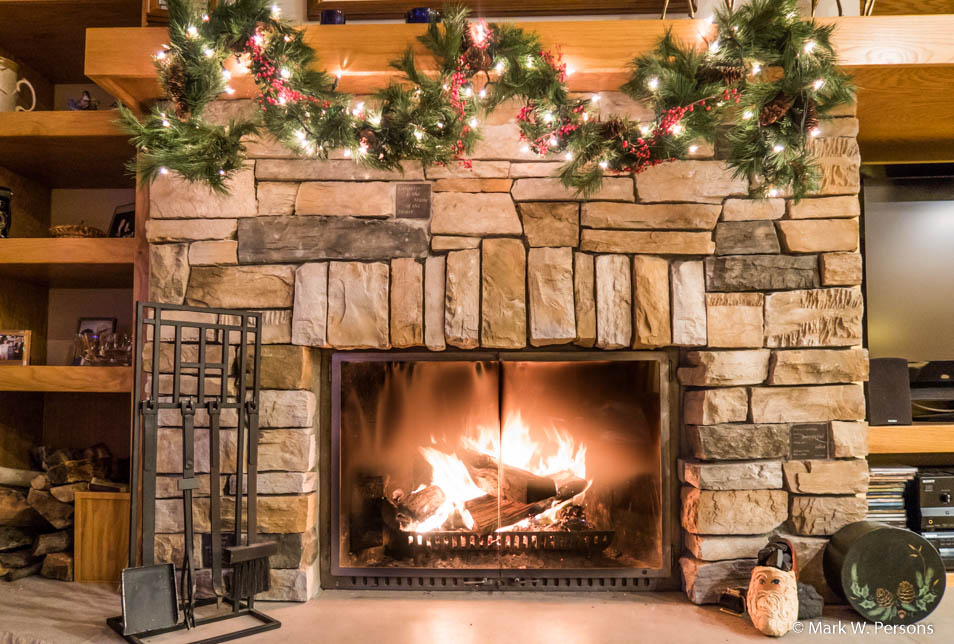 Then a fire was lit in the Grand Fireplace. It was comforting.
Oh baby it's cold outside, but oh baby it's warm inside.
A nice end to gathering, splitting, and stacking firewood in preparation for the cold winter season.

---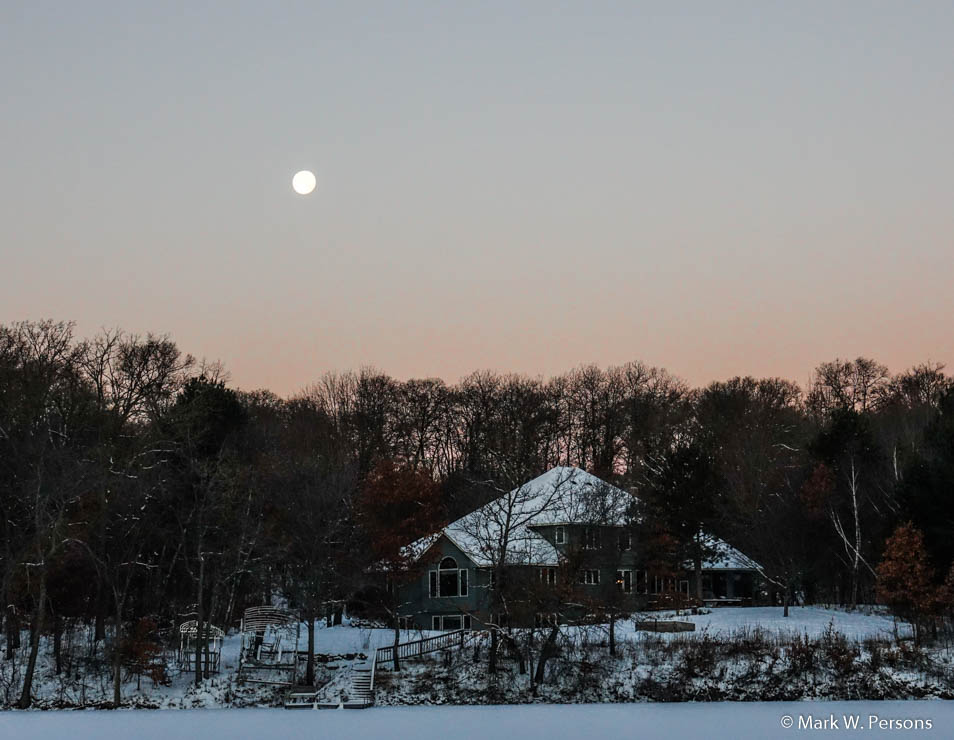 The moon was seen over Gilbert Lake the next morning as the sun was about to rise.

It too had warm tones from the sun's rays.

---
---
page last edited 12/20/2016