__________________________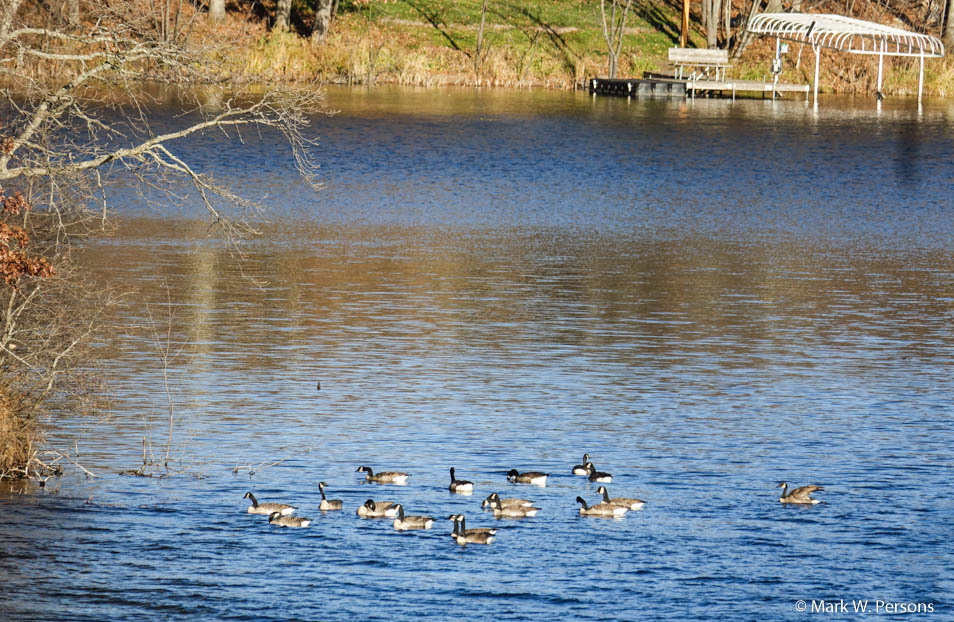 Sunday, November 13, 2016: It was a sunny day with temperatures in the 60s. Canadian Geese were out on Gilbert Lake enjoying the weather.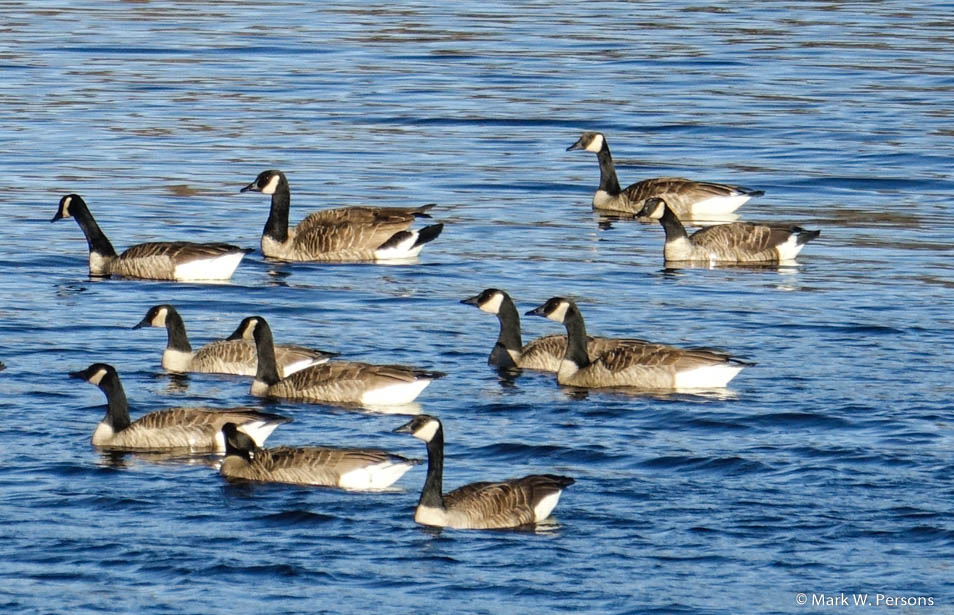 With a closer look, we see that the geese are discussing and voting on when to head south for the winter.
---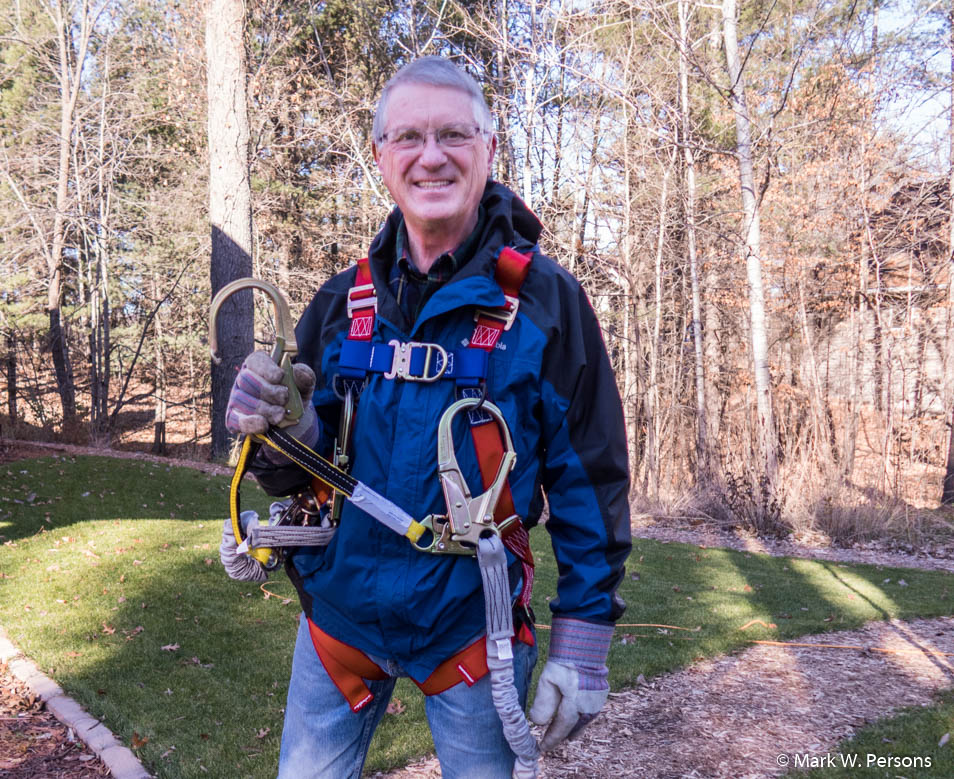 Gilbert Lodge Maintenance Forman Mark Persons was out in his OSHA approved climbing harness. What is he up to?

Well, soon he was at the top of the Lodge communications tower. Mark let down an orange line to raise the five-foot Christmas Star.
His comment that day was, "Look ma, no hands." When will he ever learn?

The view from up there was the top of Gilbert Lodge with its steel roof and a narrow portion of Gilbert lake just beyond.

The lighted star and 75 feet of each of its streamer lights were tested that evening.

It looked good from the ground.

Power will be turned on Thanksgiving evening and will run through to the New Year for everyone to see.
---
---
page last edited 11/22/2016