__________________________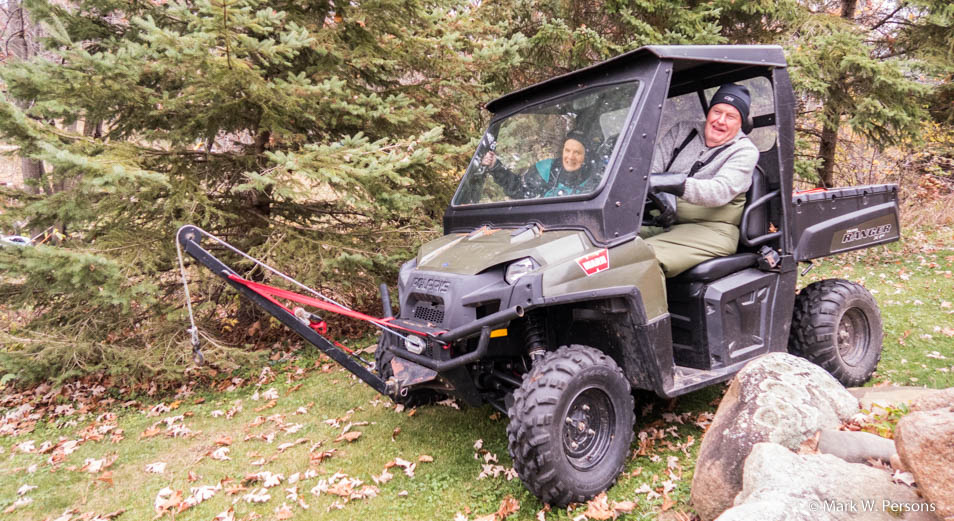 Sunday, October 33, 2016: Deep Diver Paula received a call from neighbor Dave Schaeffer.
"Come over with your SCUBA outfit, I've got a job for you," he said. I'll drive you down to the lake."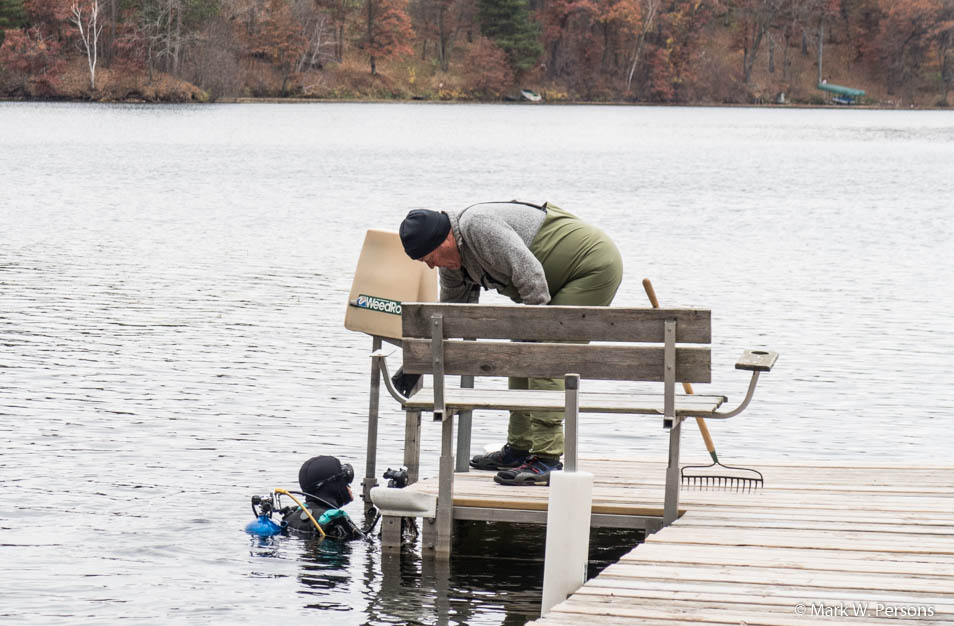 Seems some hardware fell to the bottom when Dave was removing his weed roller.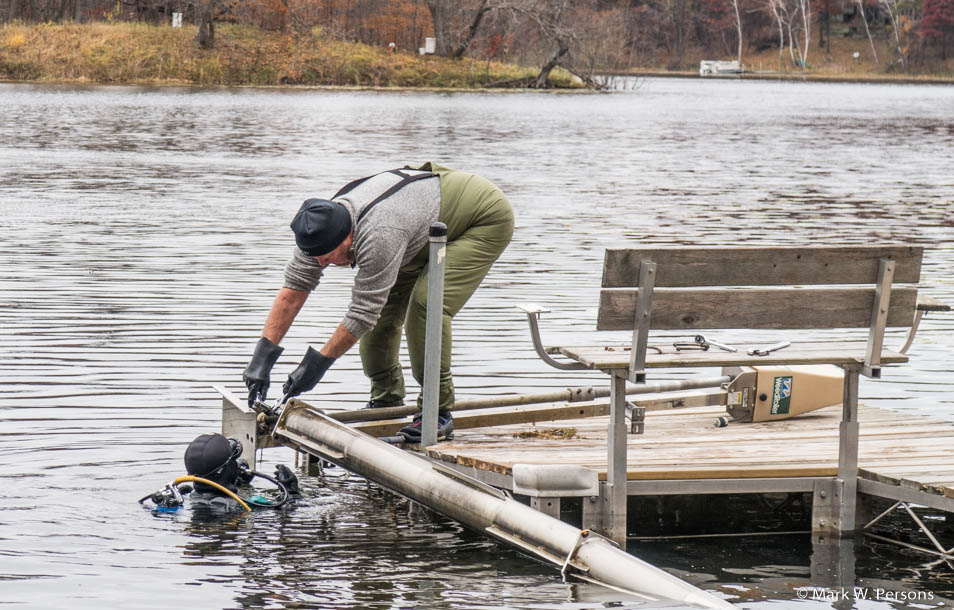 Paula retrieved the hardware and helped raise the weed roller. Nice going, Paula.

Dave's wife Jean said, "Paula, you and Mark are invited to dinner tonight at our place." Who could resist that?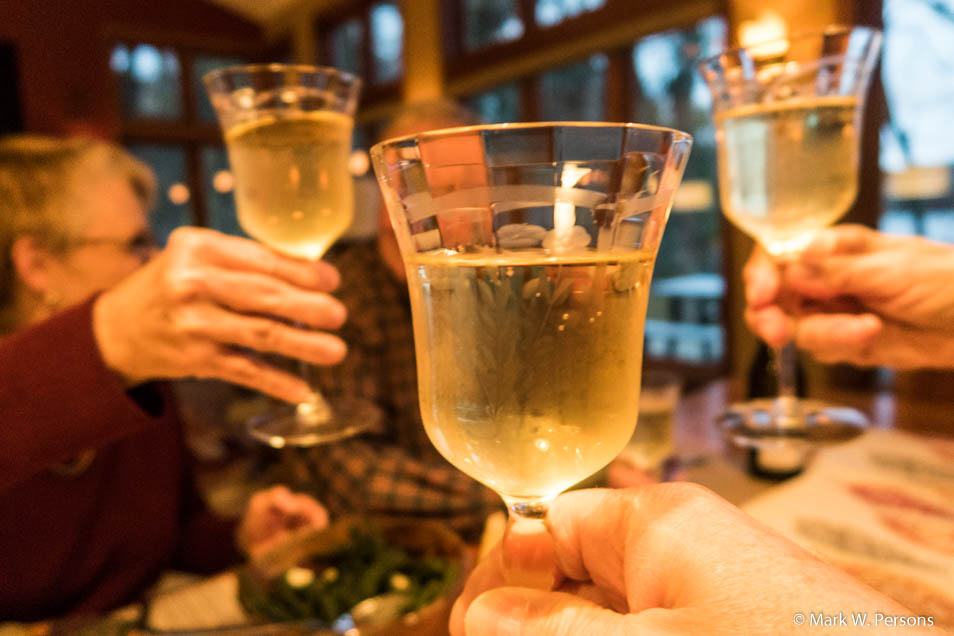 Cheers to a successful day.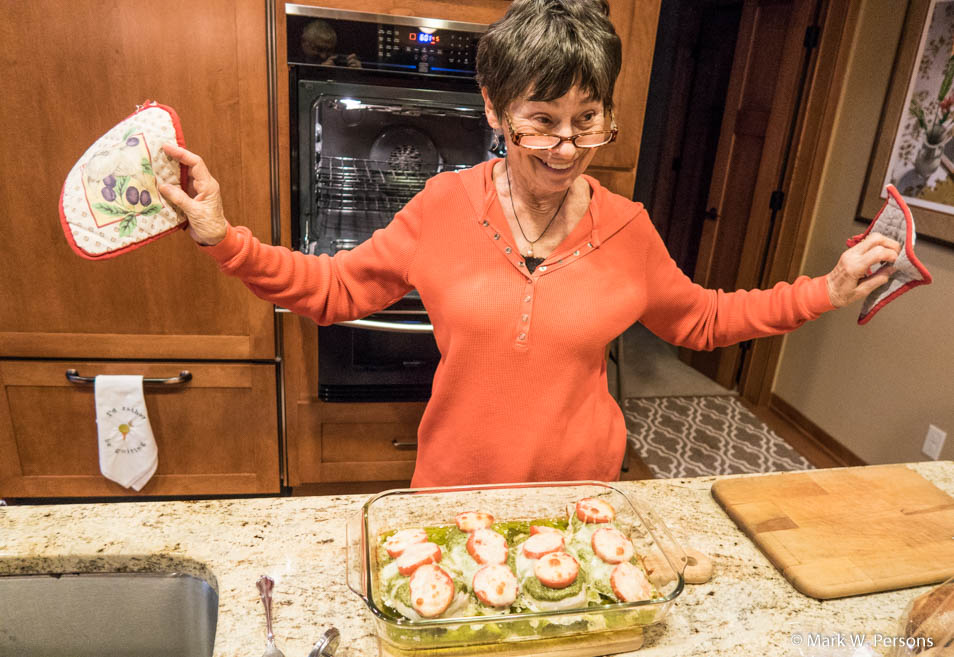 Ta-da....out of the oven came one of Jean's famous chicken recipes.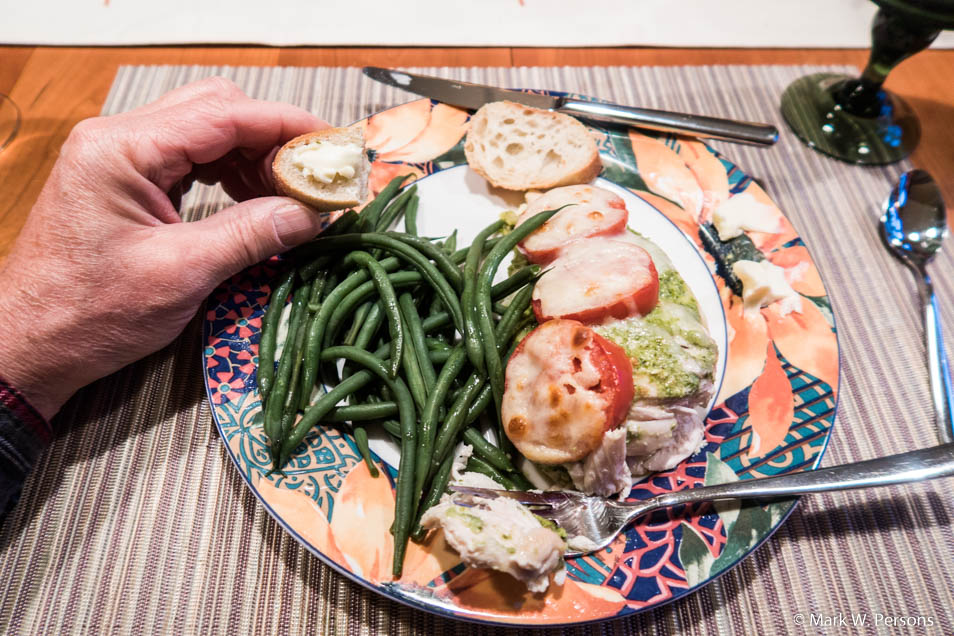 On the plate, it was fit for a king.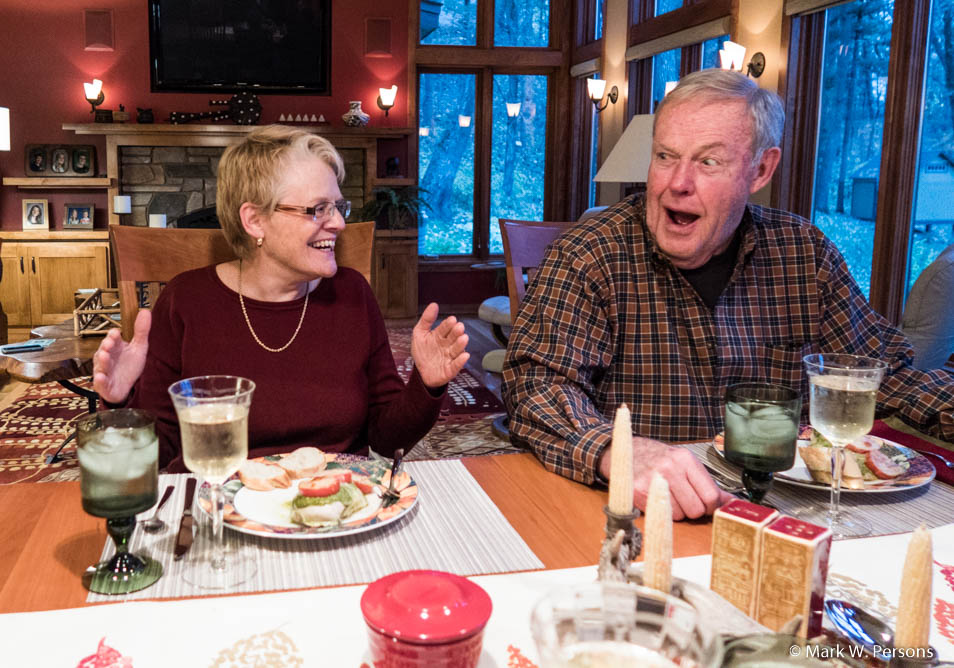 The Paula started telling stories about a big fish under the dock that Dave had been watching for and wanting to catch all summer.
How big was it, Paula? Mark keeps saying that objects look MAGNIFIED underwater.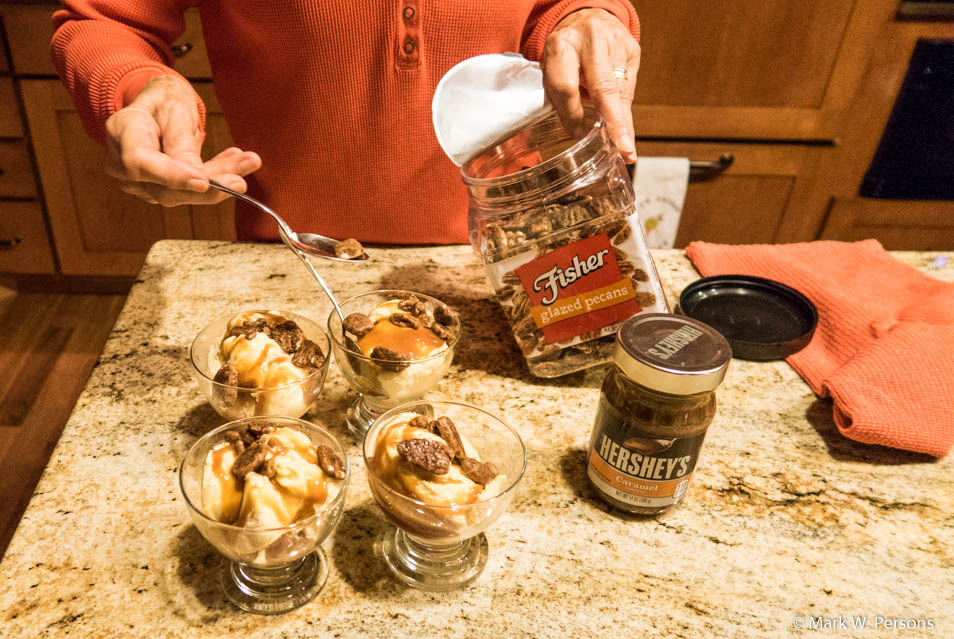 Dessert was ice cream with Hershey's Caramel and glazed pecans. Who could ask for more?
---
---
page last edited 11/03/2016