__________________________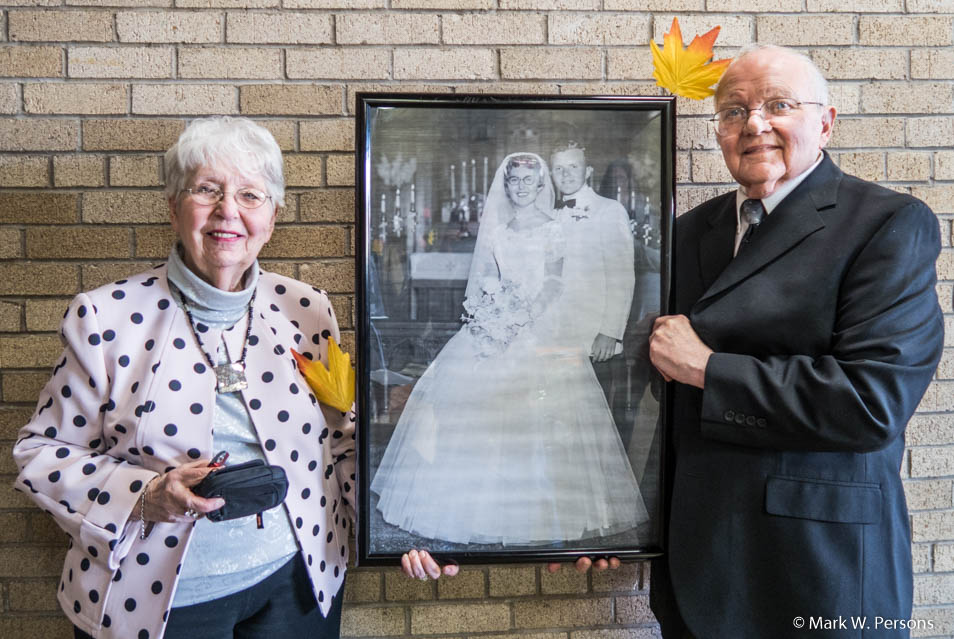 Saturday, October
22, 2016: It was the 60th wedding anniversary of Evelyn and Bill Matthies. See, they haven't changed a bit!
Both were accomplished SCUBA divers in their day. Evelyn is an artist and is well known in the Brainerd area.

There Bill was back in 1959 with his dive shop. It was the Brainerd Skin diving Supply Company back then.

Dive lessons were "free" if you bought air and equipment at the shop.
---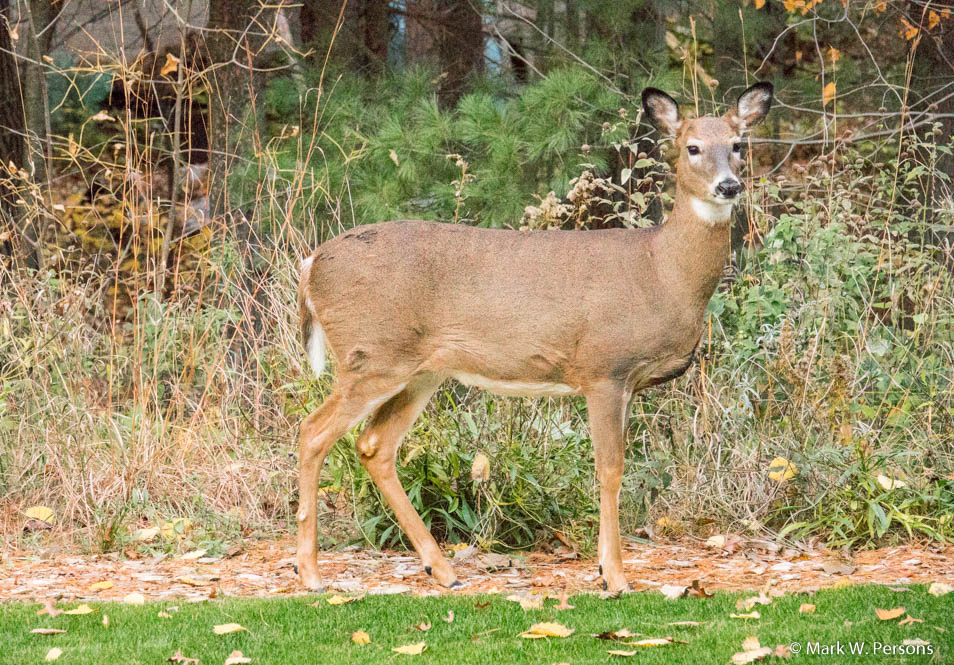 Later in the day, a deer was spotted on the lake side of Gilbert Lodge. Hunting season is coming soon.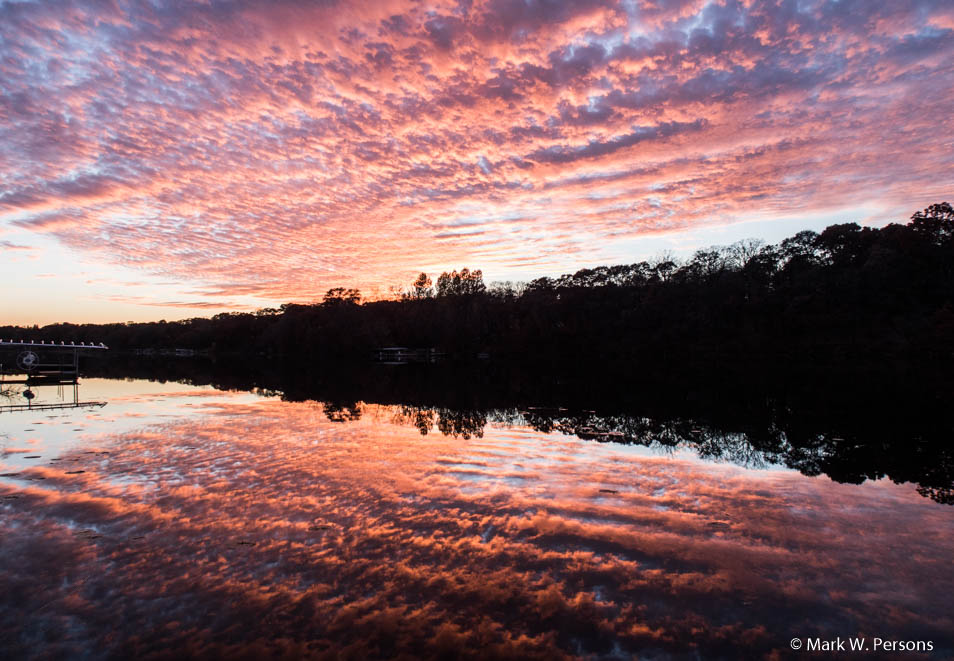 Sunset that evening was somewhat spectacular.
---
---
page last edited 11/03/2016