__________________________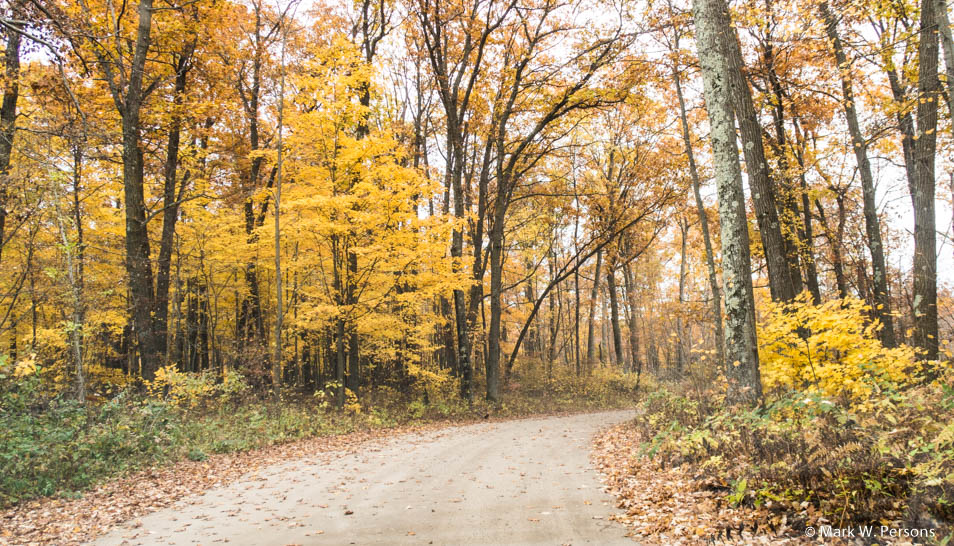 Sunday, October 16, 2016: Mark and Paula headed north around Gull Lake to see fall colors.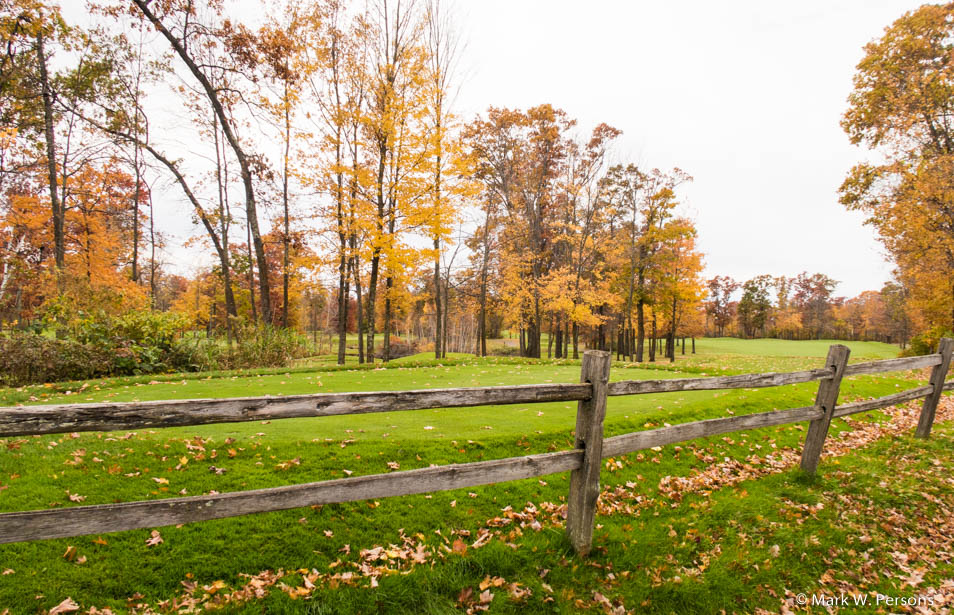 Golf courses were still green and made a nice contrast to the leaves.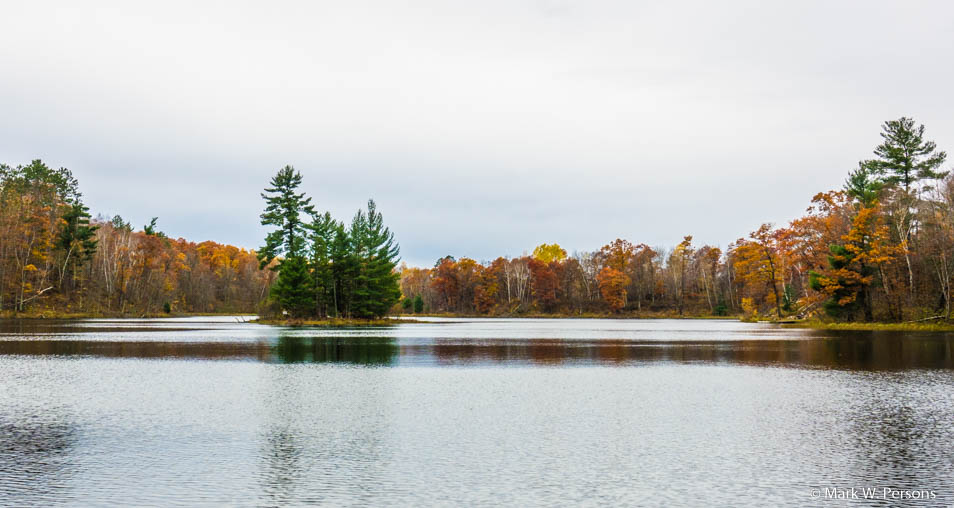 This is a small lake on Beauty Lake Road. The island is surrounded by color.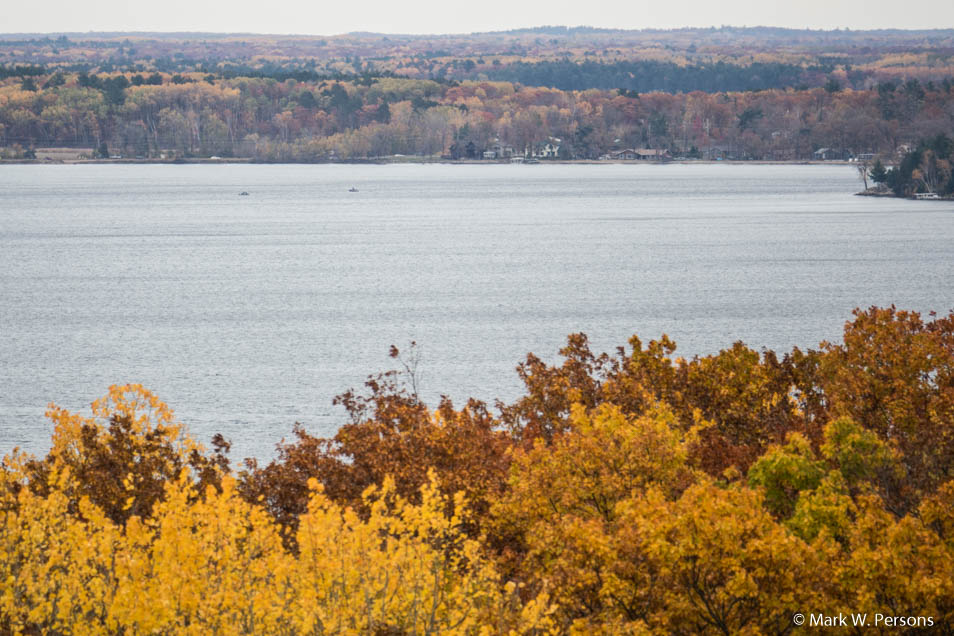 Fishermen were still on Gull Lake even in 50 degree temperatures that day,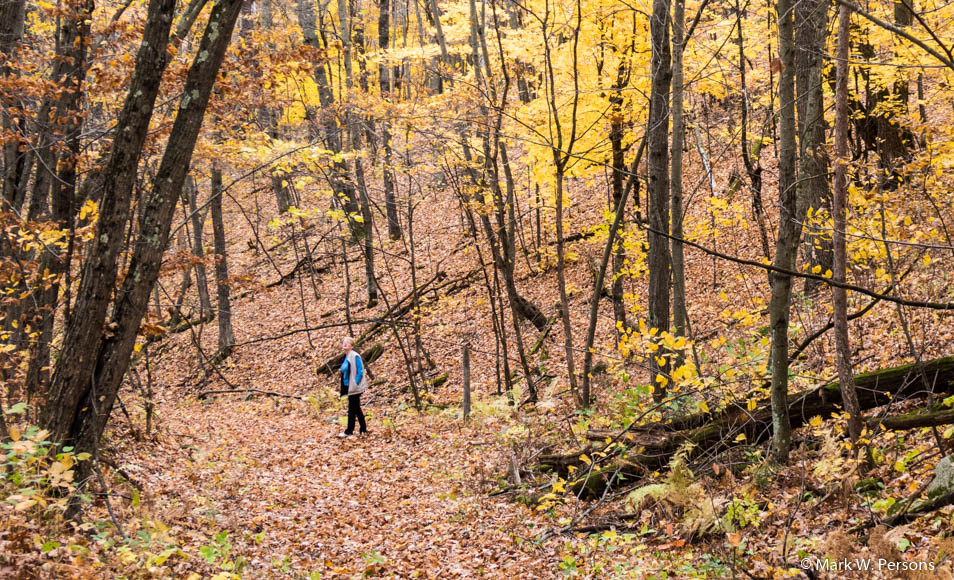 Paula decided to walk through the woods. Watch out for bears, Paula!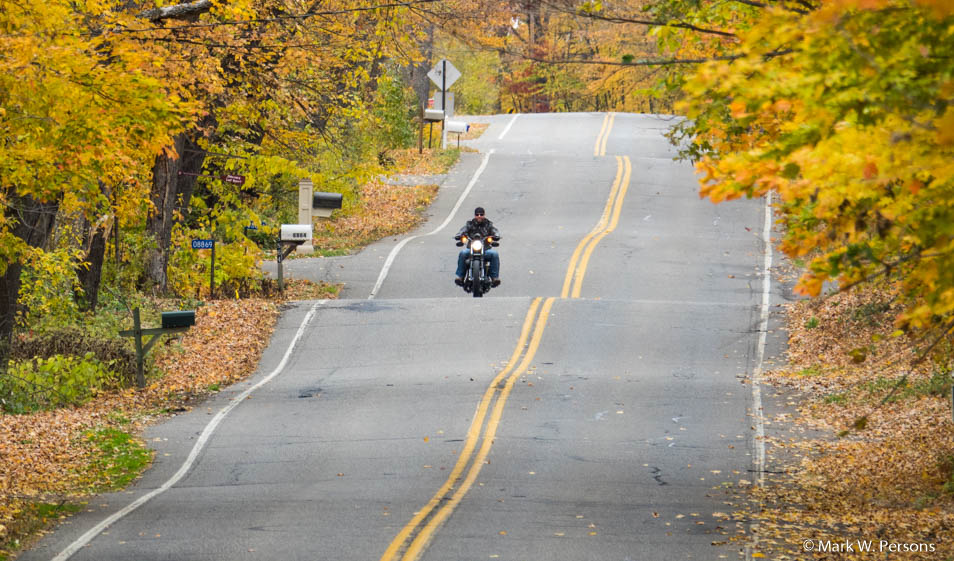 Affectionately called Tickle Belly Hill, this uneven pavement on County Road 77 has been a fun place to travel, especially at high speed.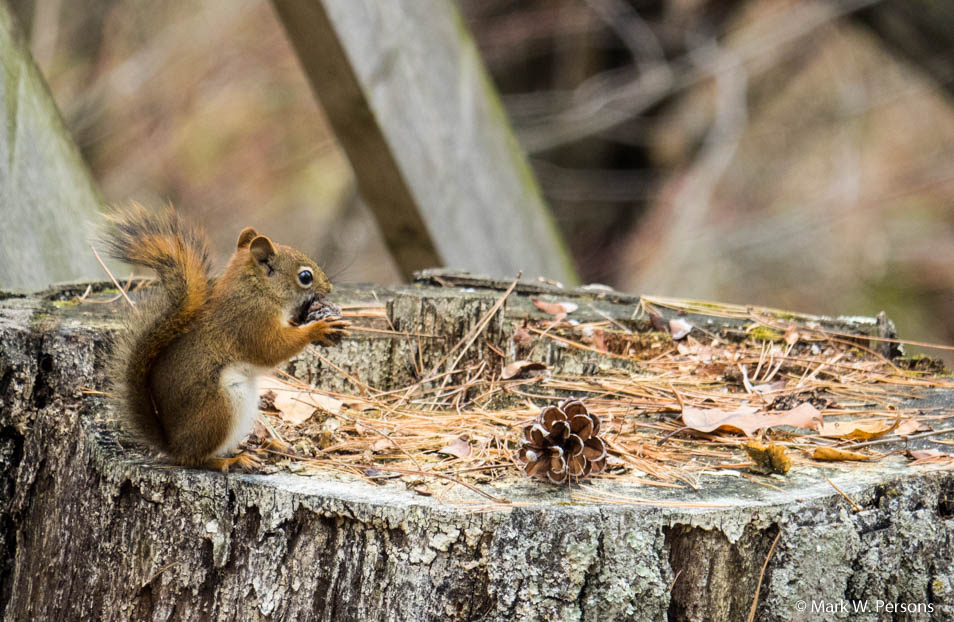 Squirrels were out finding and storing nuts for the winter. Hmmm...I wonder if they know how long the winter will last and how cold it will get?
---
---
page last edited 11/01/2016