__________________________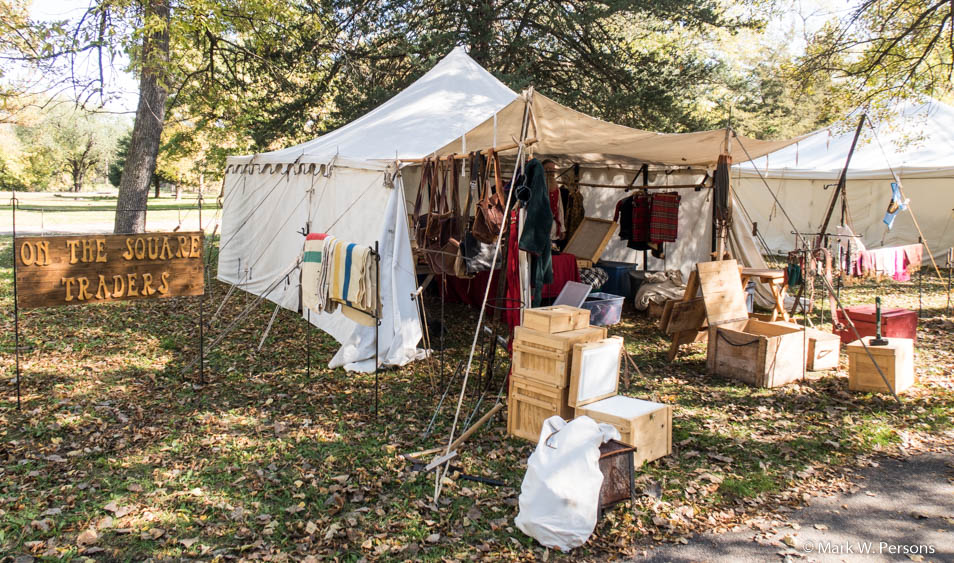 Thursday, October 13, 2016: Mark and Paula discovered a fur trader's encampment near Winona, Minnesota.
It is living the way it was 200 years ago.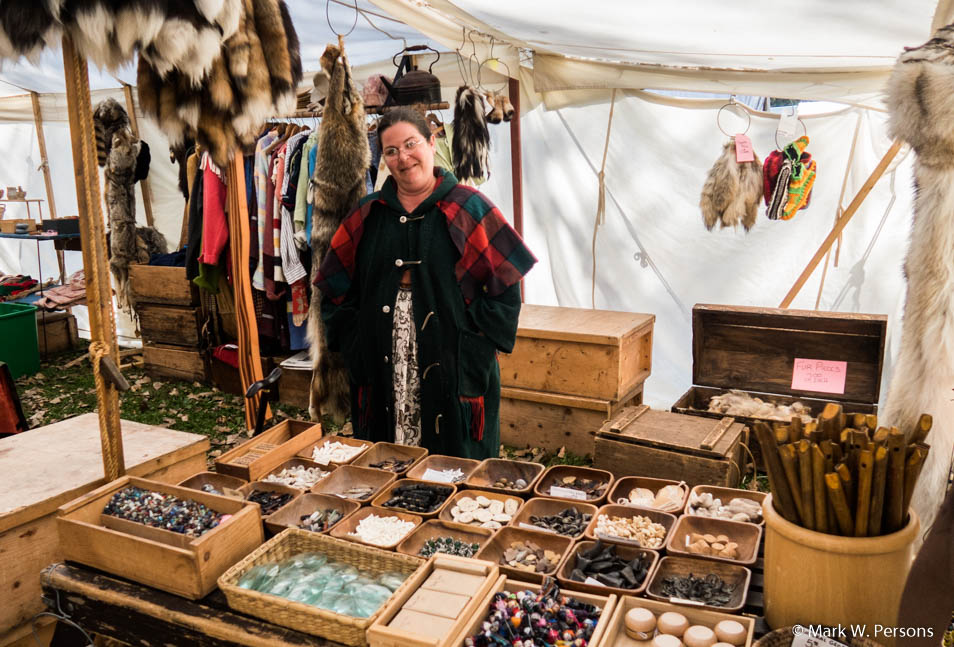 Let's look inside. Gosh there is almost anything you might want....for sale here.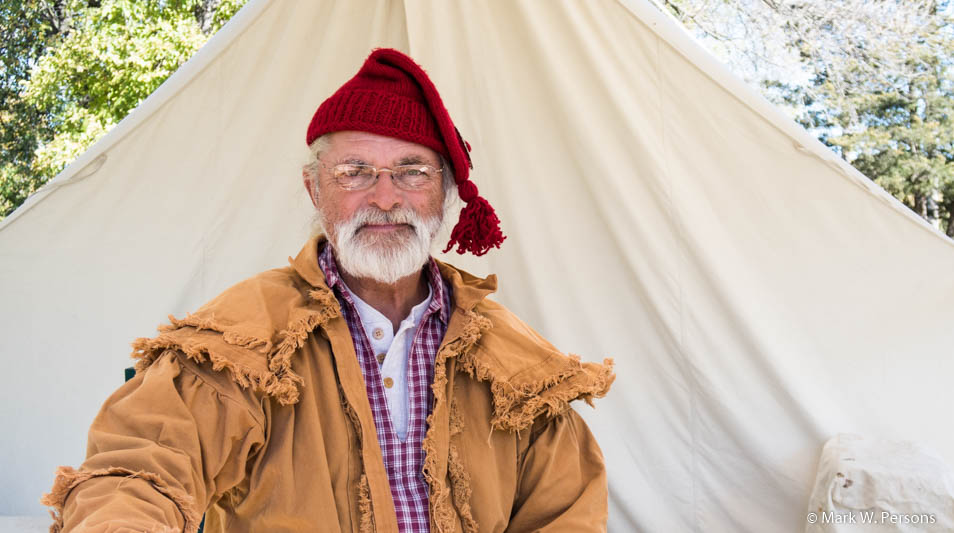 This is a hobby. People really like the dress and way of life from back then.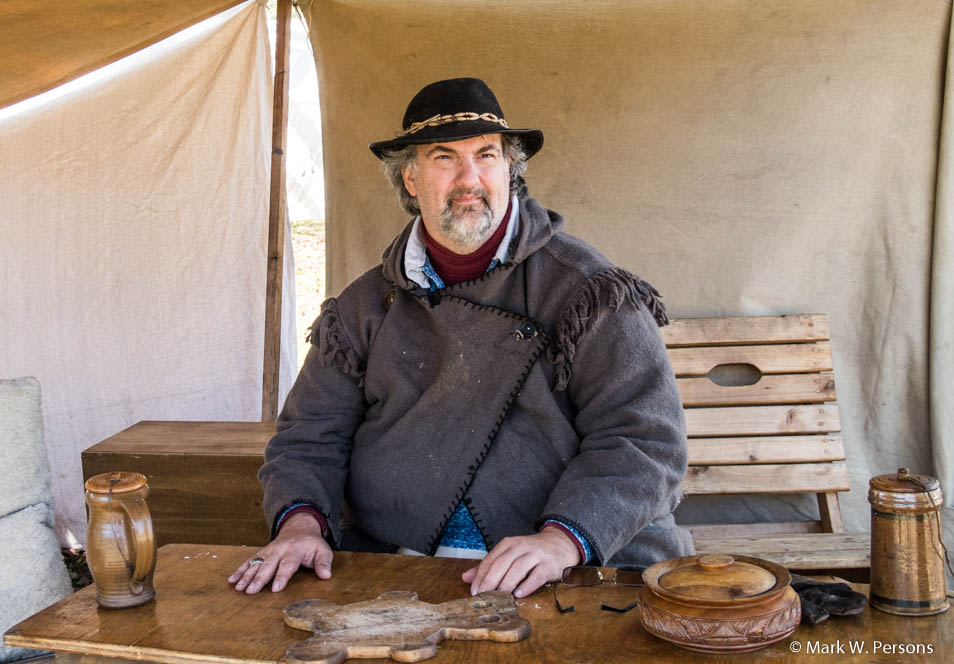 John Heltemes is one of Mark and Paula's friends. He was an announcer at KKIN Radio in Aitkin, MN, and now works at KDHL Radio in Faribault, MN.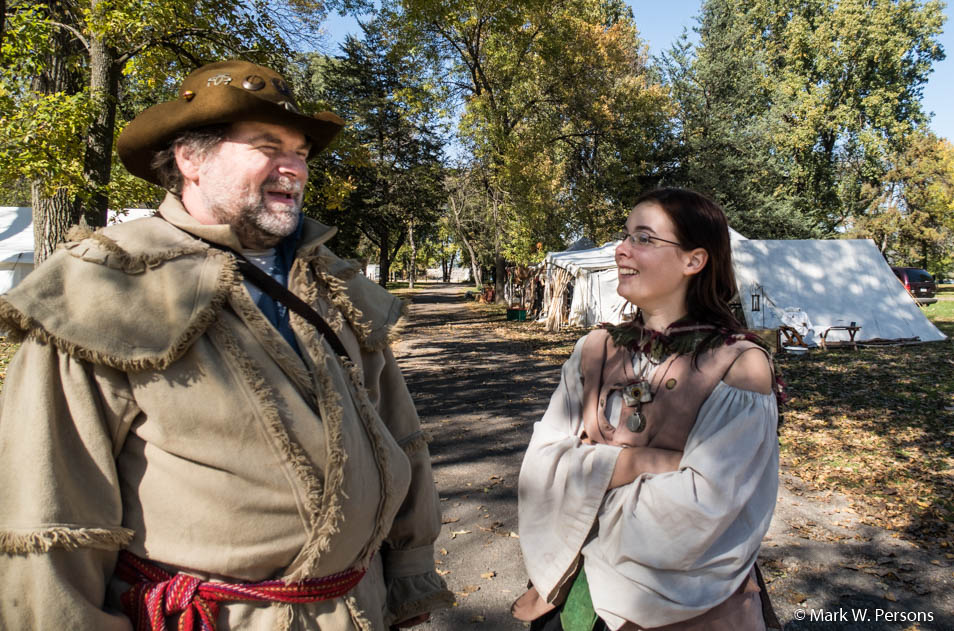 These people really get into living the life of the past. They often travel hundreds of miles to gather several times a year.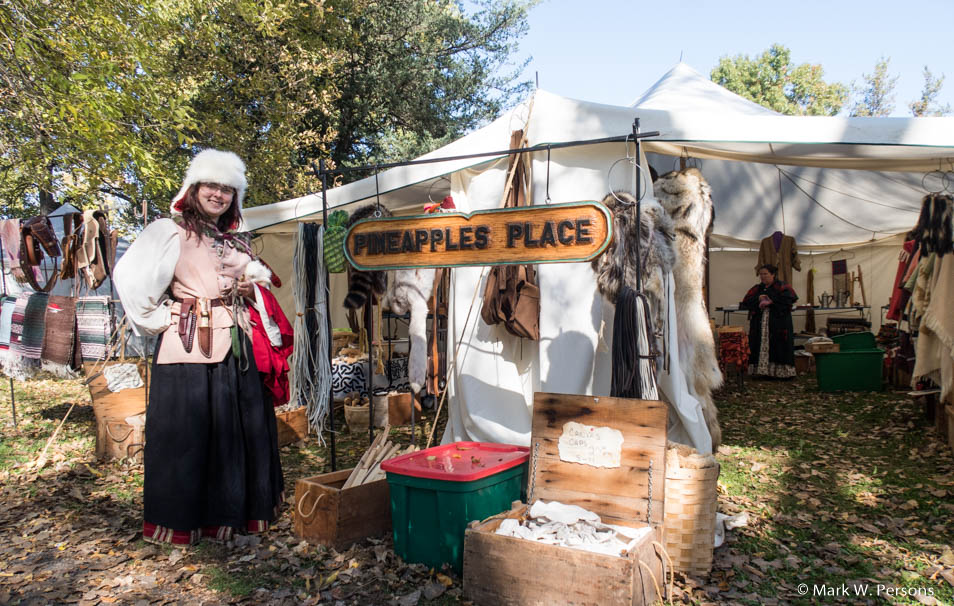 More goods for sale. Some of their customers are the general public and the rest are other fur traders.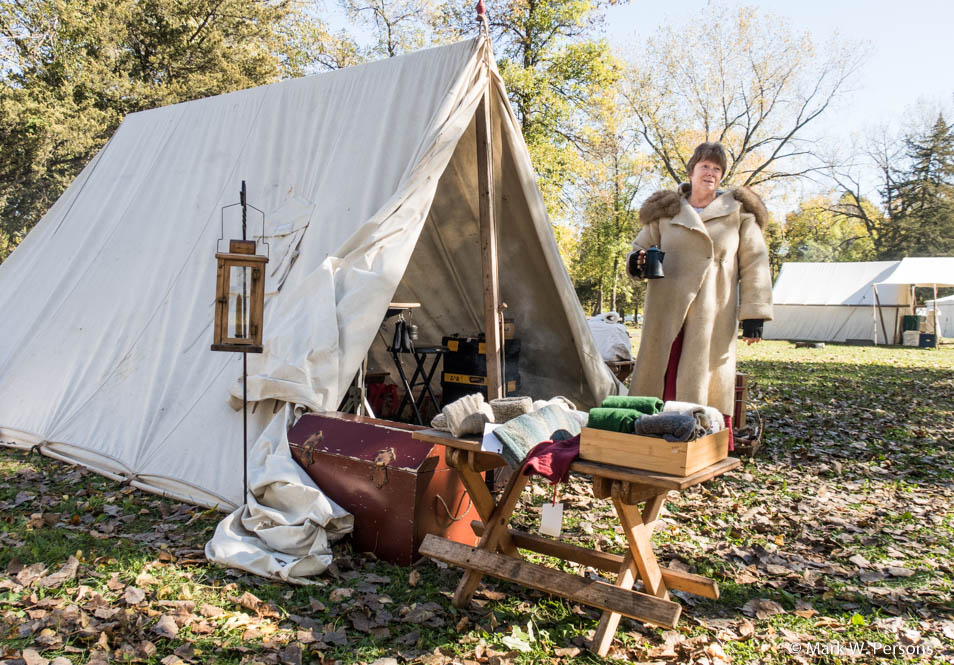 Living in a tent can be an OK thing if you know how to do it.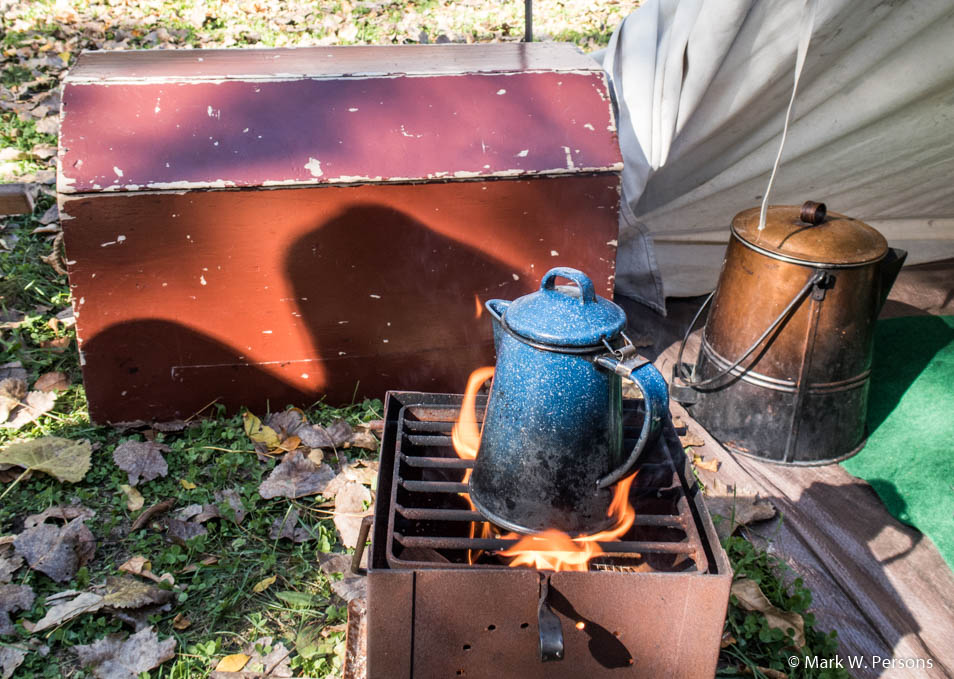 Yes, there is usually a pot of coffee on to warm up the body and soul.
---
---
page last edited 11/01/2016