__________________________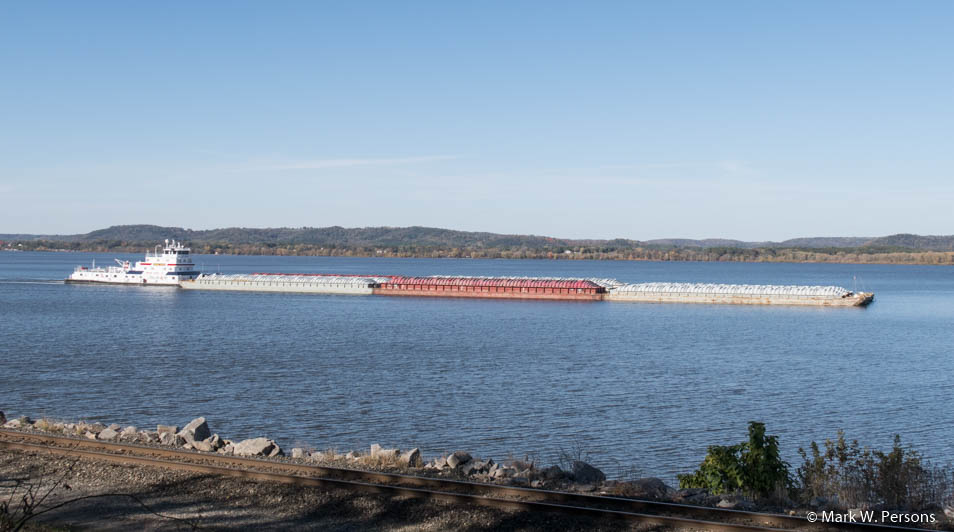 Thursday, October 13, 2016: The Dynamic Duo of Mark and Paula cruised along the Mississippi River between La Crosse, Wisconsin, and Winona, Minnesota.
Barges loaded with grain from Minnesota are a common site as they head south to St. Louis and New Orleans.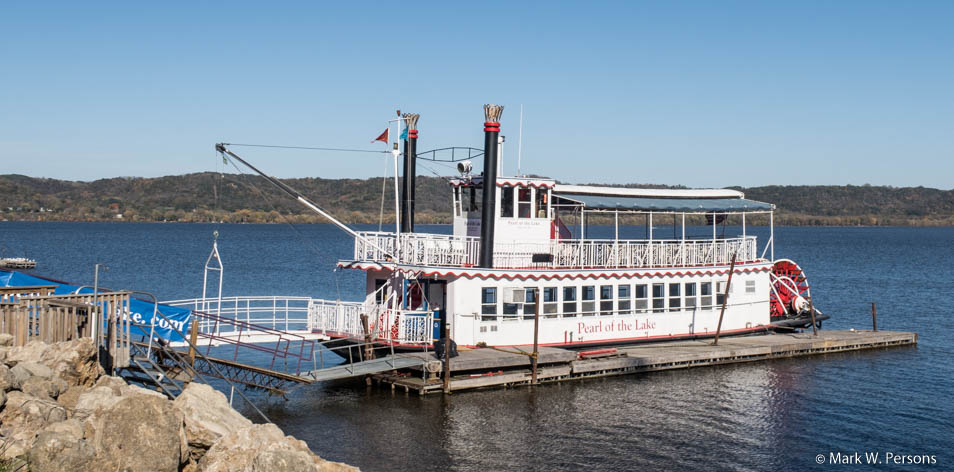 The river is also home to many riverboats, sometimes called paddleboats. A fun ride in the summertime.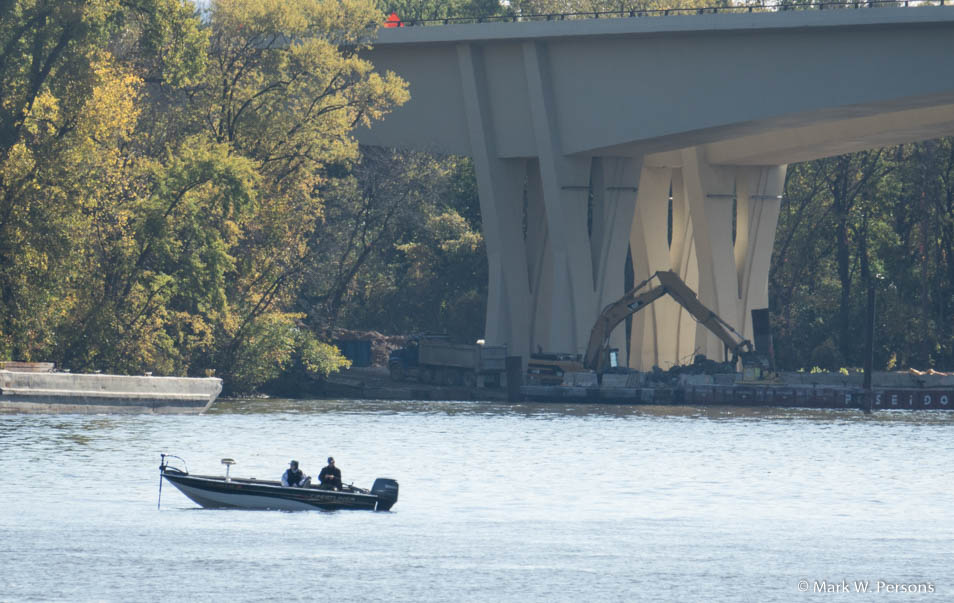 Fishermen were plying the waters just below the lock and dam near Dresbach, Minnesota.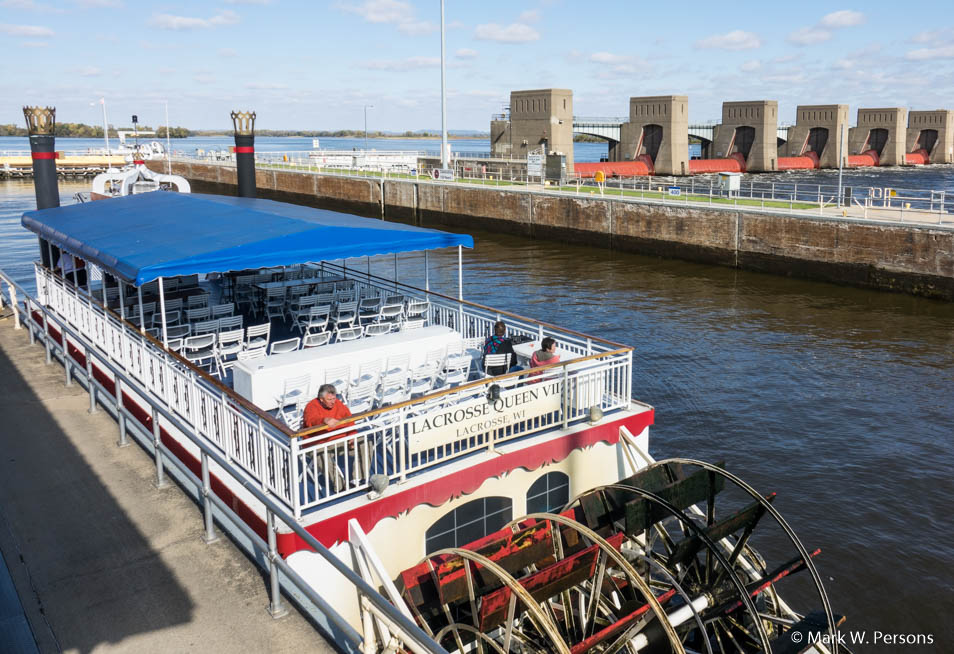 The La Crosse Queen was in the lock on its way upstream. The lock raised her up about five feet that day.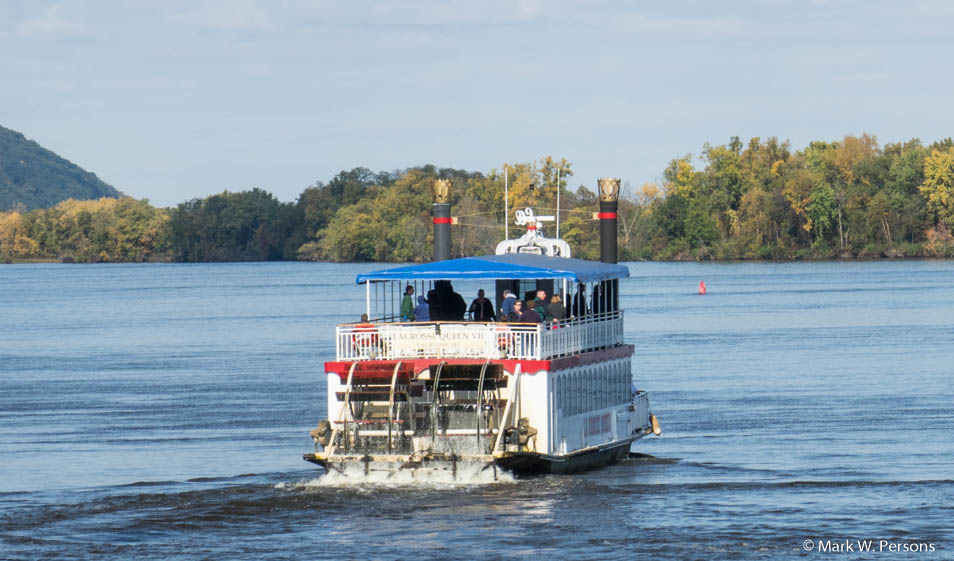 Off she went, up the river. Wood-fired steam-powered boats of this type were gambling casinos in years past. Lots of history on "old man river."

---
---
page last edited 11/01/2016