__________________________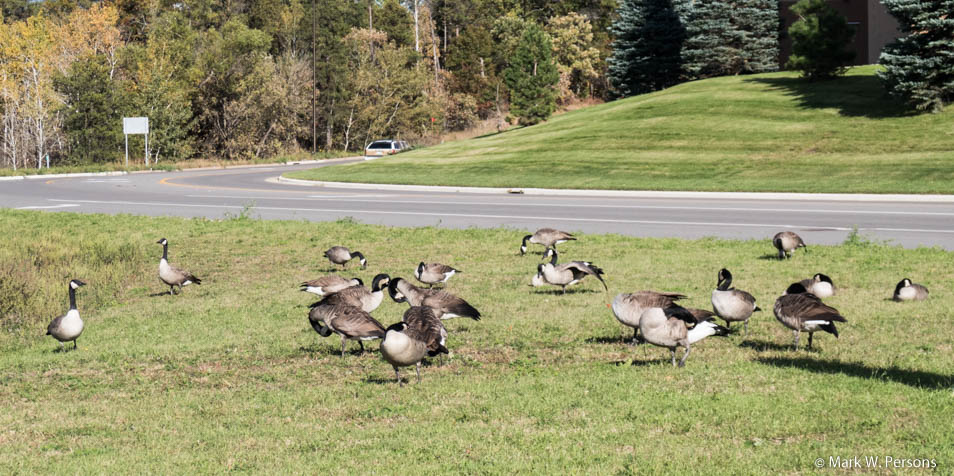 Monday, October 10, 2016: A flock of Canadian Goose were spotted near the Northland Arboretum in Brainerd.
Actually, they like the area and hang around looking for food in a pond area with grass on the side.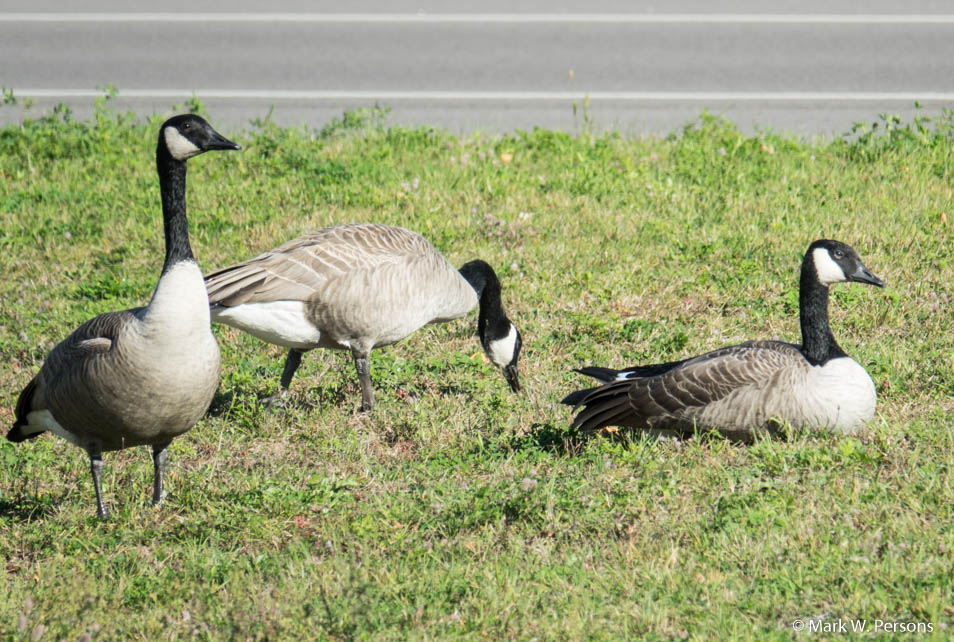 Yes, they look well fed and contented and are are not much disturbed by nearby traffic.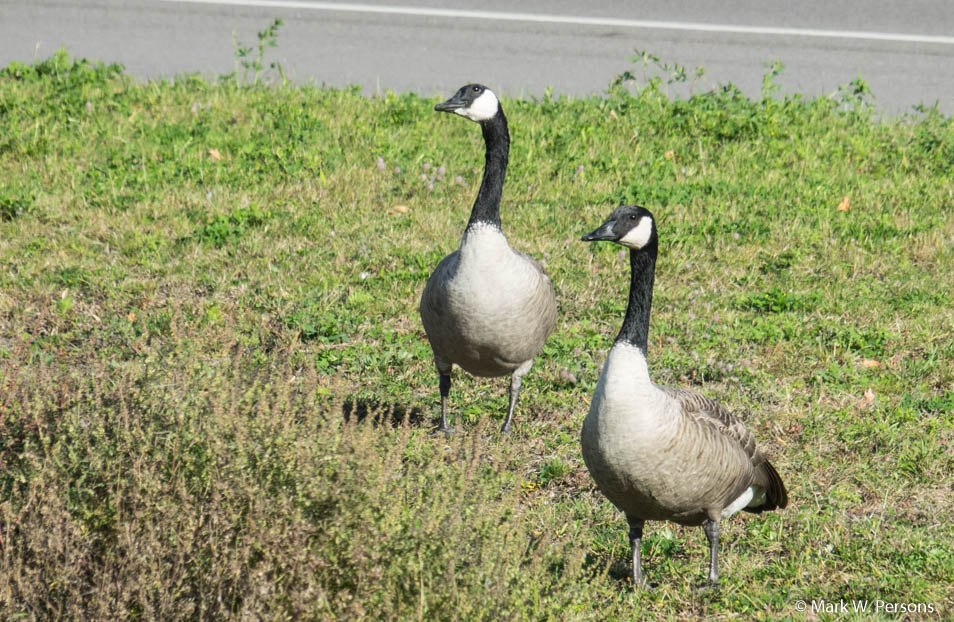 The birds must recognize that cold weather is coming. What do they do then?

Answer: They fly south for the winter. Beautiful birds.

---
---
page last edited 10/31/2016