__________________________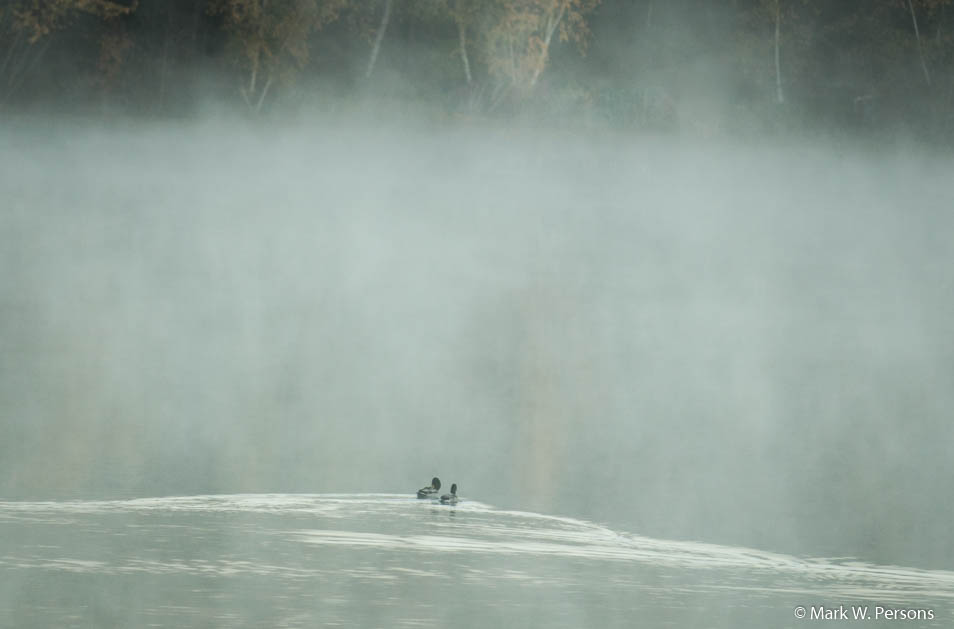 Friday, October 7, 2016: Morning fog closed in to dramatically reduce visibility. Not a problem for ducks and other waterfowl. They loved it.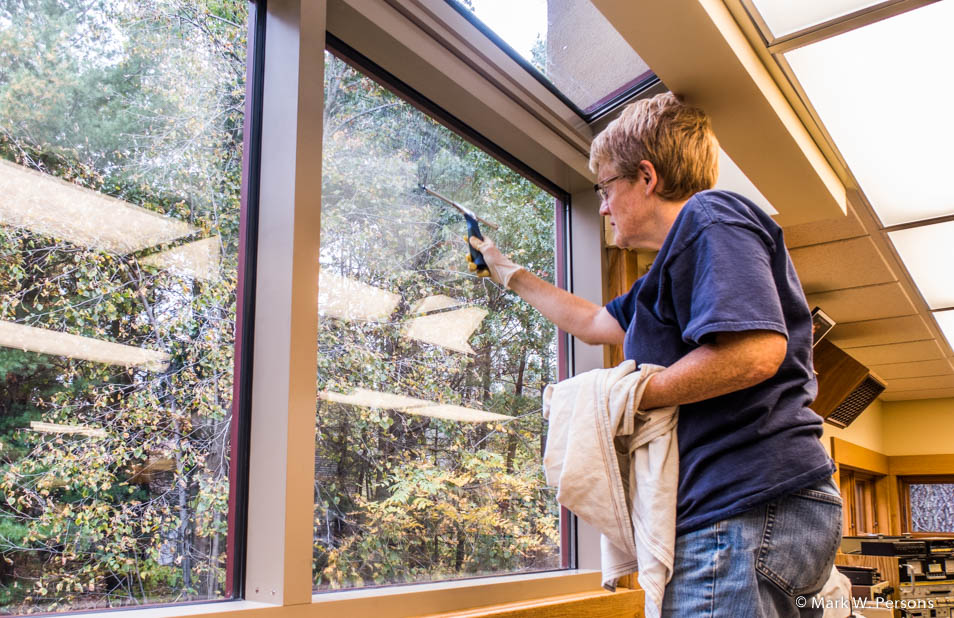 Window Washer Paula was doing her fall cleaning. Nothing stops her when she is working.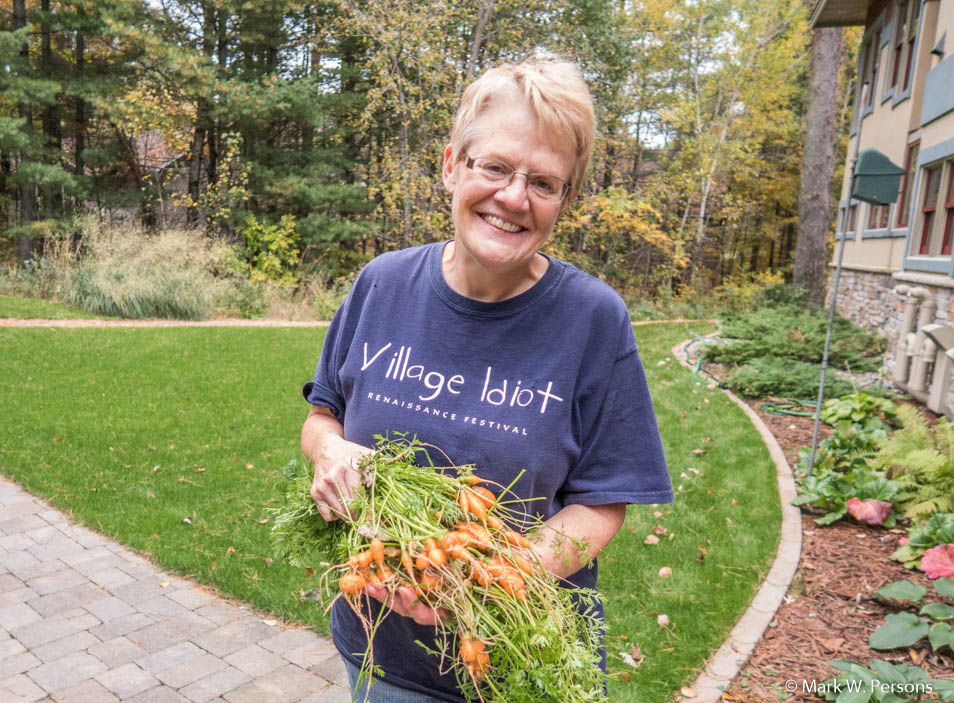 Paula also harvested carrots from the straw-bale garden, later in the day.
Kind of stubby aren't they, Paula? Answer: You take what you get!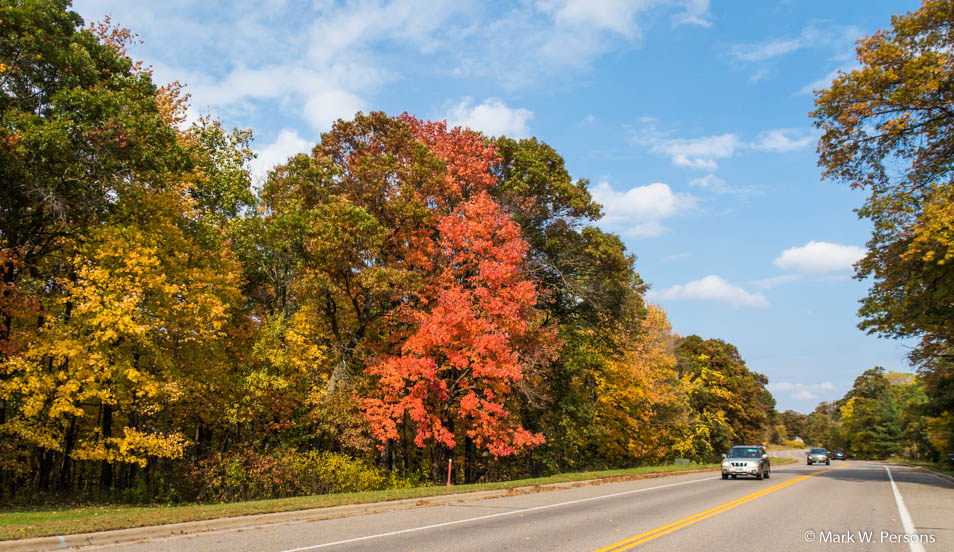 Fall colors are starting to show along Riverside Drive.

---
---
page last edited 10/30/2016