__________________________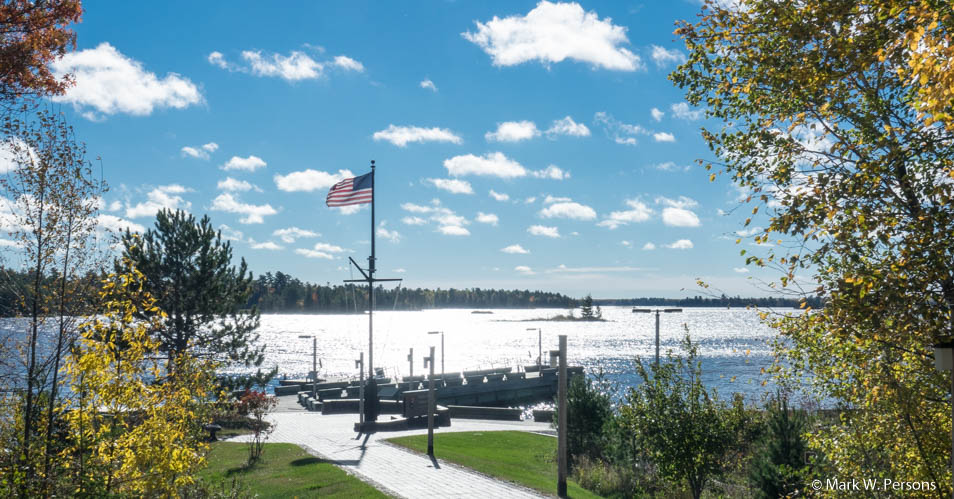 Thursday, October 6, 2016: Mark and Paula headed for Voyageur's National Park on Rainy Lake, near International Falls, Minnesota.

The visitor's center had a stuffed bull moose. Paula was fascinated. Just one more of her forest friends.
Mark said hi to a Voyageur. Those guys were mostly French and shorter than most folks today.

A display explained the transporting fur by Voyageurs in the mid 1800s. Furs were used to make hats that were fashionable in Europe at the time.

Yes, an antique snowmobile from the 1950s for touring over the frozen tundra in winter. Mark remembers ones like this!

Meanwhile, it was still summer and fishermen were cruising the lake looking for big ones.
The sun shown brightly to create "diamonds on the water" as friend Karen Engen would say.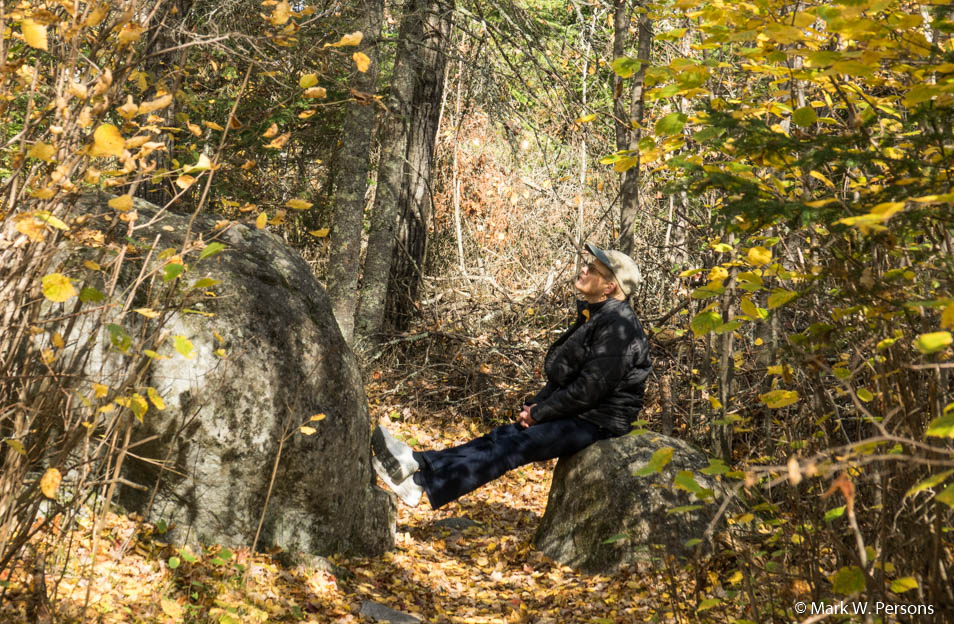 Mark and Paula headed out for a hike, but soon decided to take a rest break in the forest.

---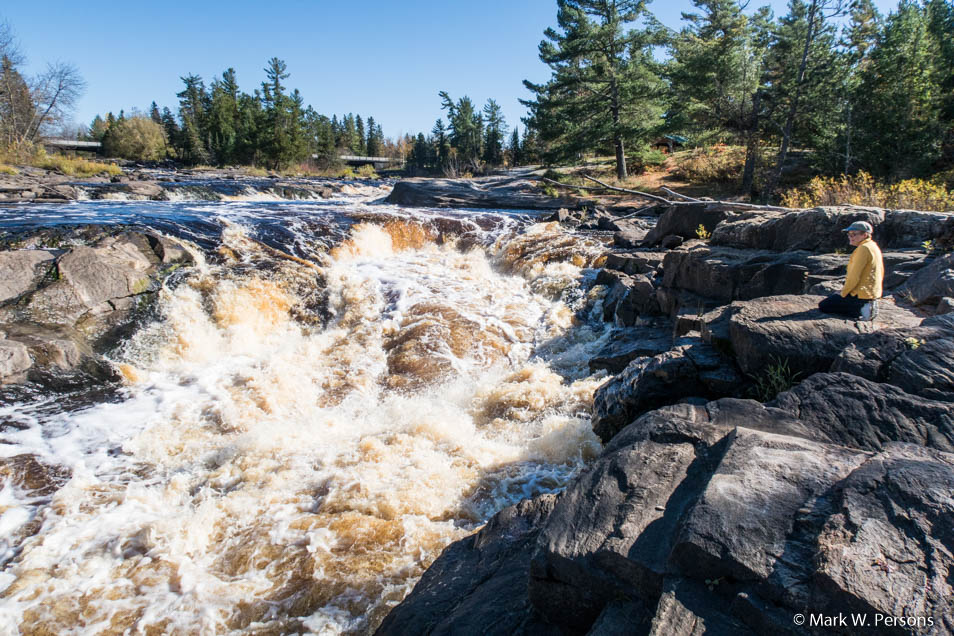 They stopped at Big Falls, some 45 minutes south of International Falls and 90 minutes north of Grand Rapids, MN.
The Big Fork river flows through town and by a camp ground. Nice stopping spot.
---
---
page last edited 10/28/2016