__________________________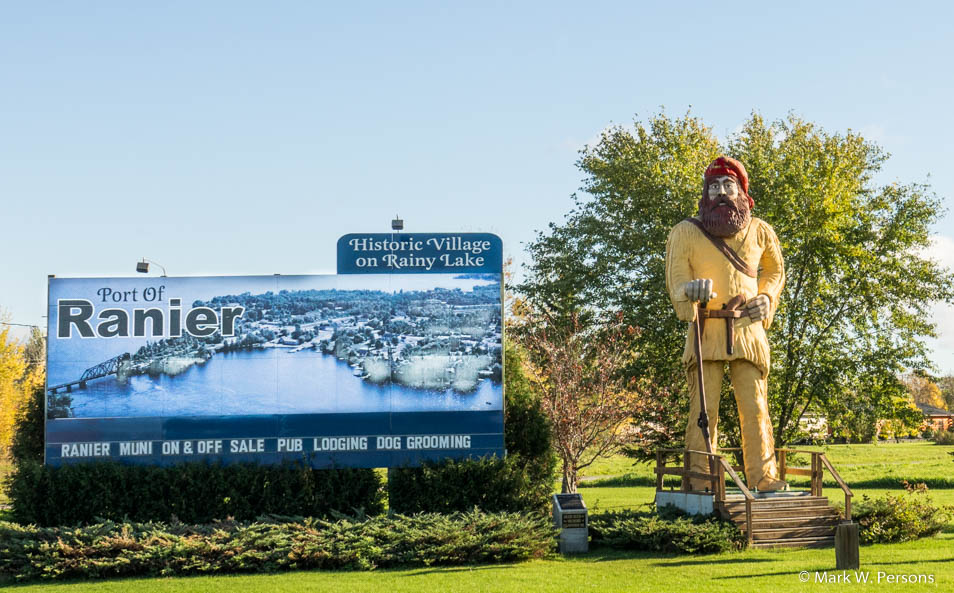 Thursday, October 6, 2016: The Dynamic Duo of Mark and Paula headed to a small town near International Falls, Minnesota.
A voyageur was there guarding the road. A big guy at that!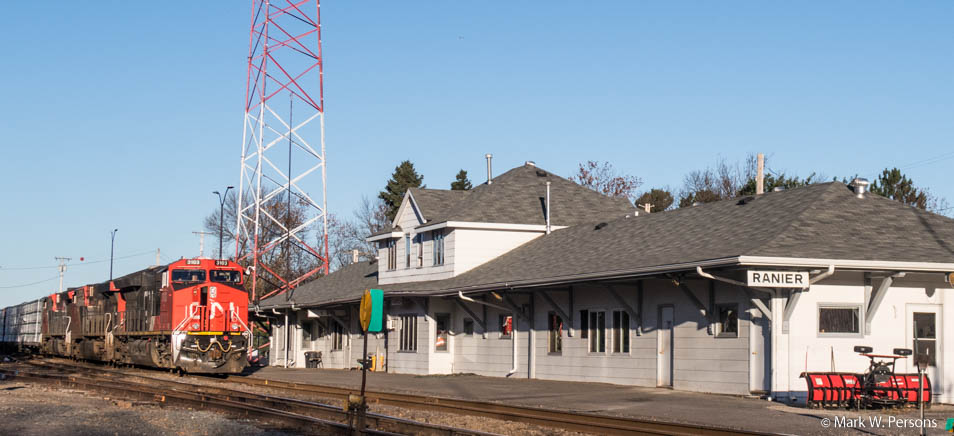 Train tracks that cross over into Canada at this point with a traditional small town train station.
Notice there is a snow plow standing ready to be hooked up for winter.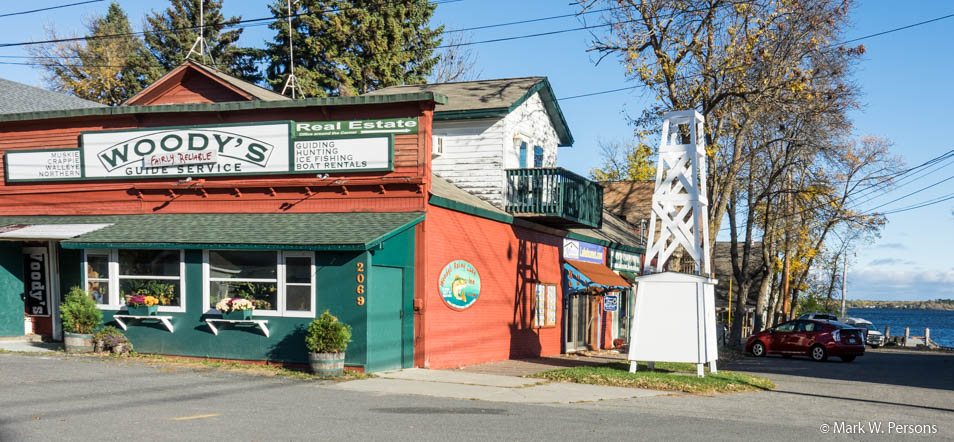 A local guide service bills itself as "fairly reliable." You have to wonder what that means!

Yes, Ranier is on Rainy lake. Looks like a great summer destination.

Paula was checking the stores that day, as she always does everywhere. Nice town.
---
---
page last edited 10/25/2016