__________________________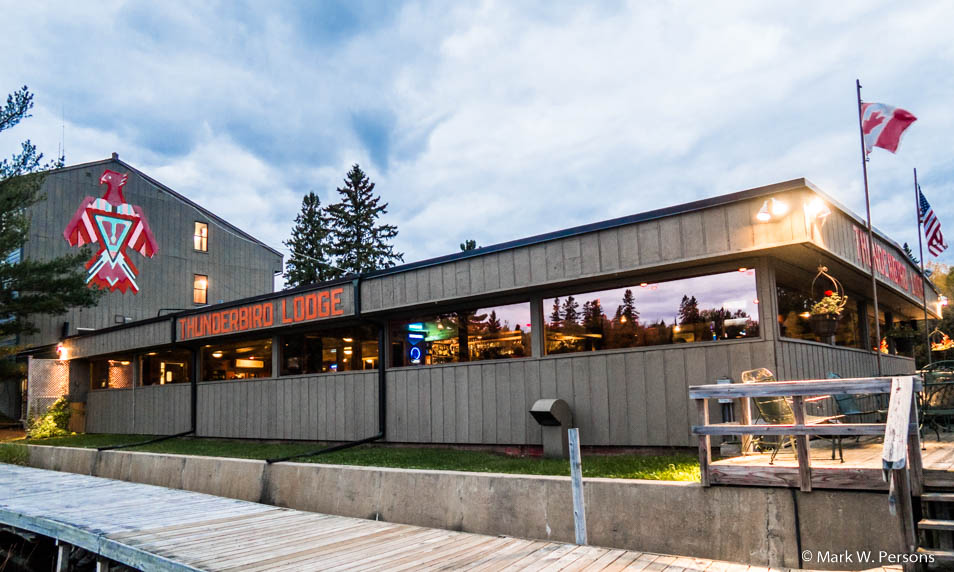 Wednesday, October 5, 2016: Mark and Paula found themselves at International Falls, Minnesota.
They checked into the Thunderbird on Rainy Lake that afternoon.

Canada is on the other side of Rainy Lake. You can almost see it from the Thunderbird.

Fishermen like this area. Walleyes are abundant and good eating.

The Thunderbird restaurant is known for Walleye Almandine dinners and friendly staff.
It is frequented by hungry guests and locals.

The special that night was BBQ ribs. Mystery Diners Mark and Paula were very pleased. Mark can't pass up a special!
---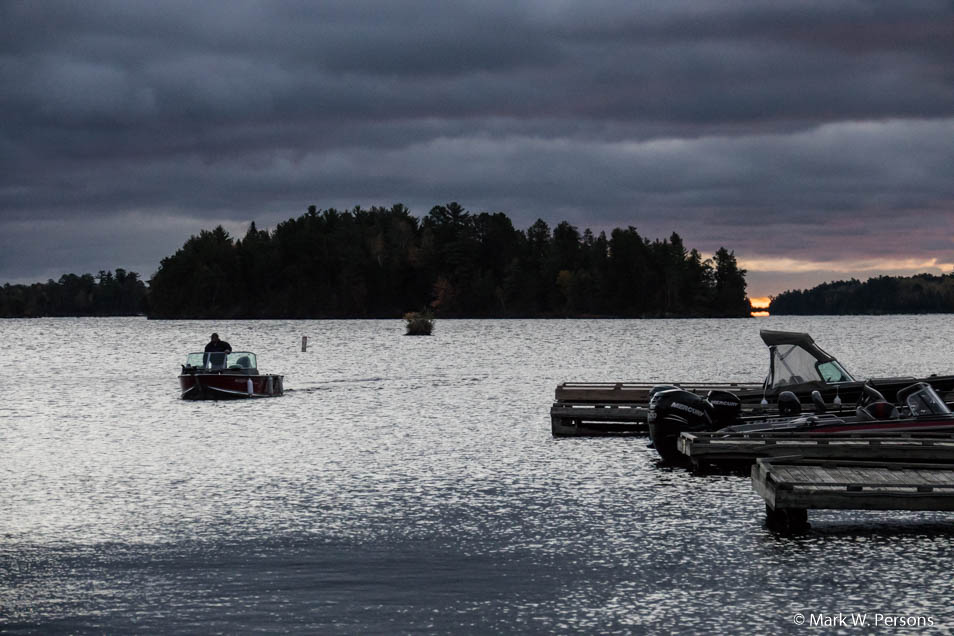 Fishermen were coming in with their catch even before the sun could peak above the horizon the next morning.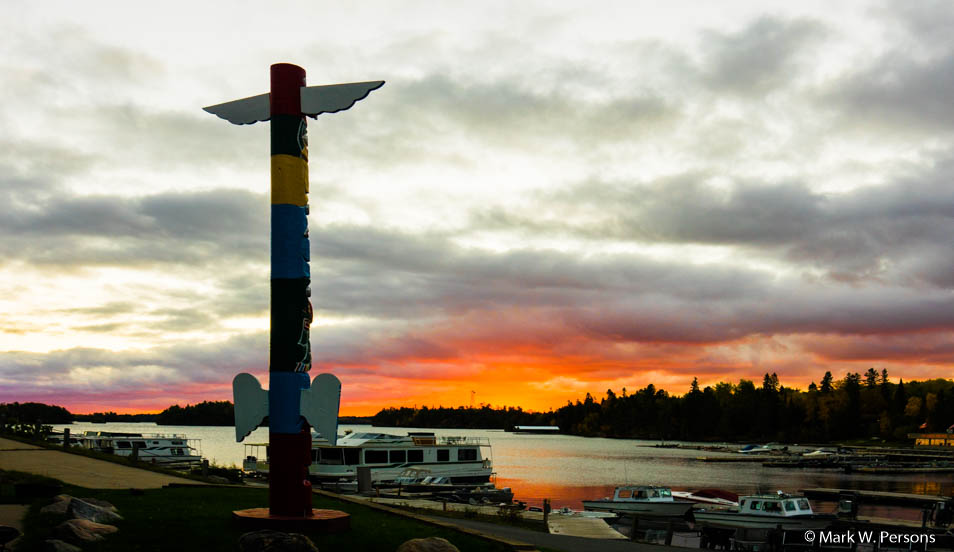 Yes, even a totem pole was watching the sunrise that day.

---
---
page last edited 10/25/2016