__________________________



Monday, September 19, 2016: Sunrise over Lake Superior at Grand Marais, Minnesota. A cloud bank lit up with brilliant color. Even the ducks loved it.

Rock Hunter Paula combed the beach for agates and sea glass.

One imaginative person made a turtle out of flat stones on the shore. Even a bird was interested in seeing the masterpiece.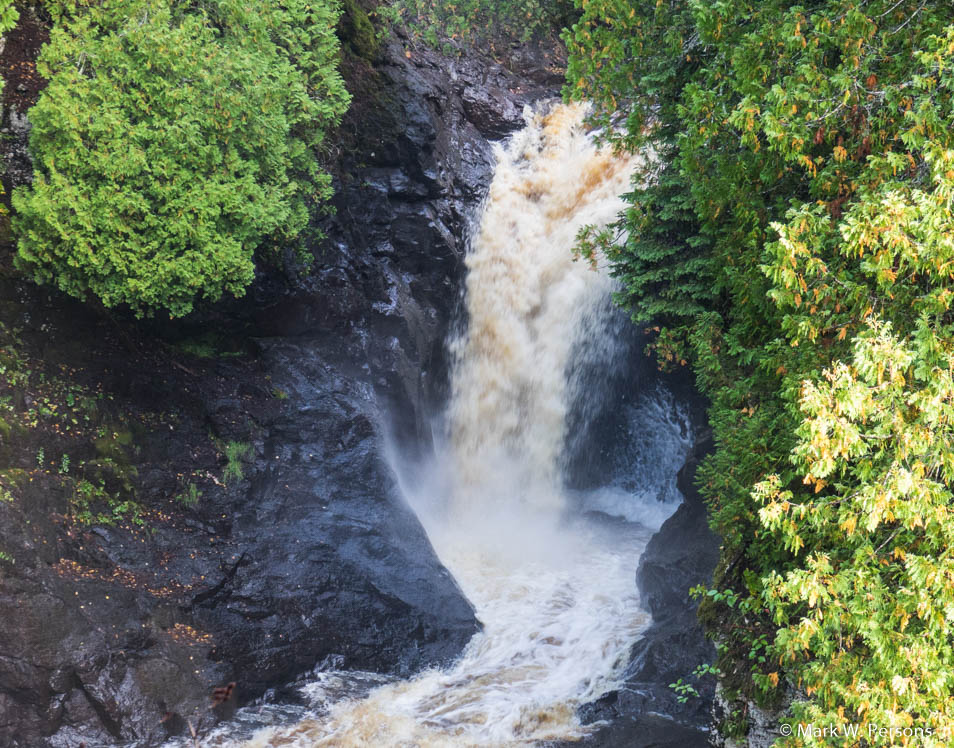 A waterfall on one of the many rivers feeding Lake Superior from the north shore. The drop is about 25 feet.
The water has a brownish color because of iron that washes downstream from the land above.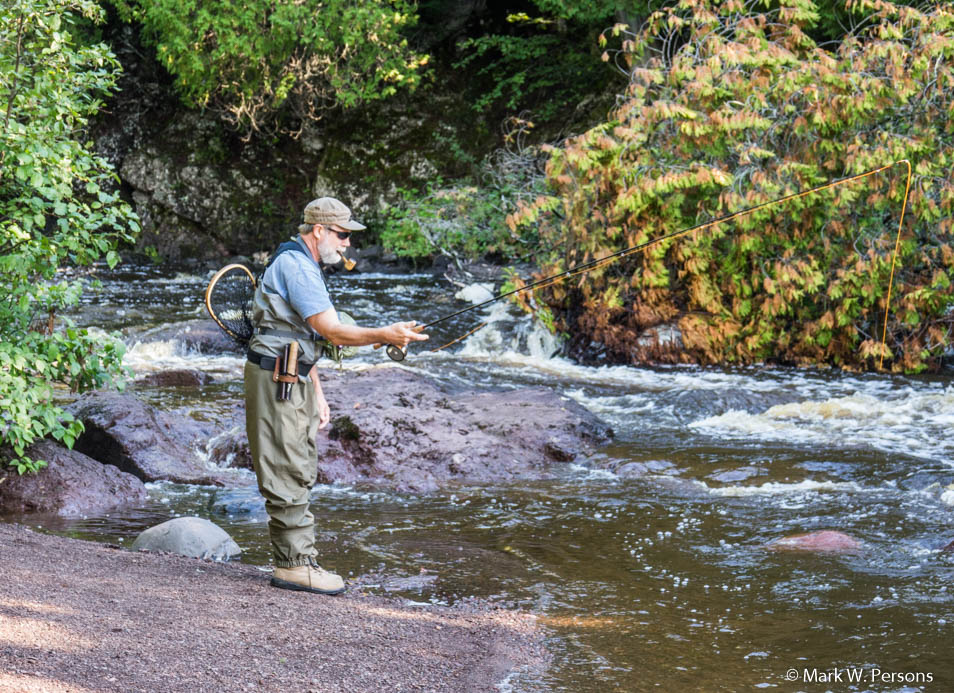 Then they came across a fisherman smoking a pipe. It sure looks like a relaxing hobby.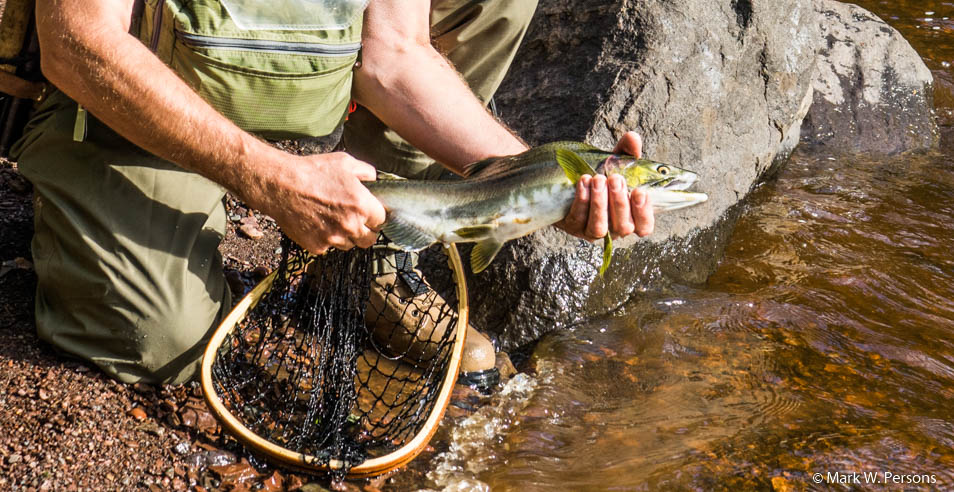 He hooked a Steelhead Trout. Nice catch!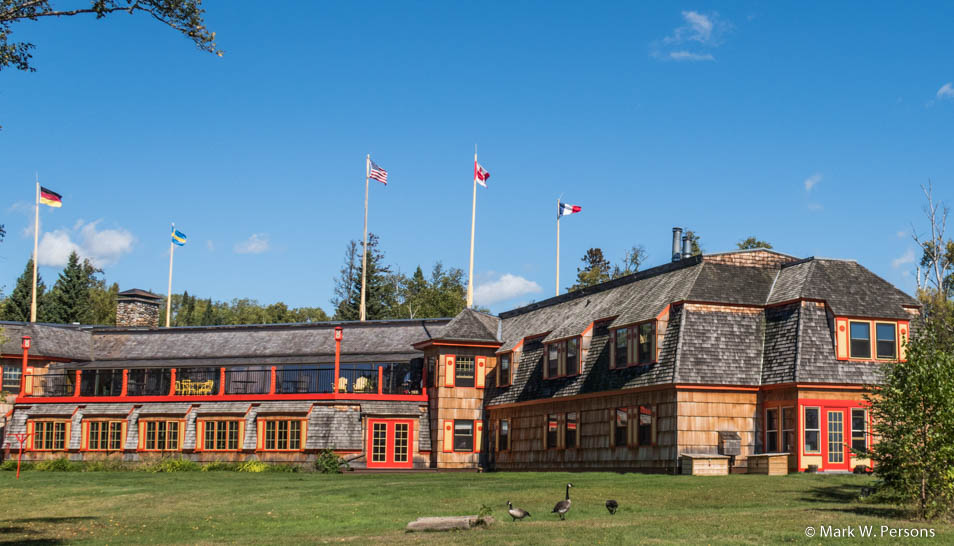 Seeing fish made Mark and Paula hungry. So, they headed to lunch at Naniboujou Lodge, about fifteen miles north of Grand Marais.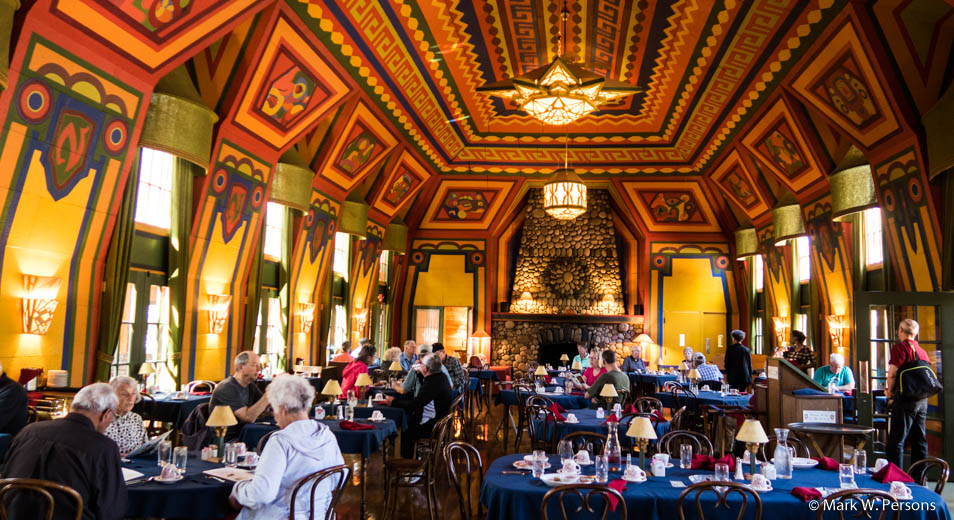 A stunningly beautiful dining room awaits visitors. The food is excellent as well.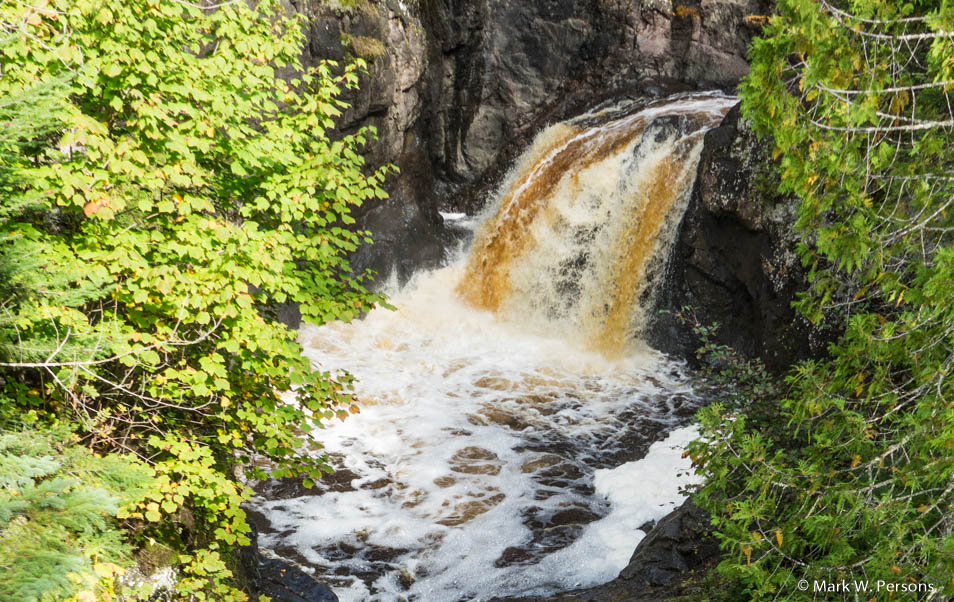 Then it was off to see more waterfalls on rivers feeding Lake Superior.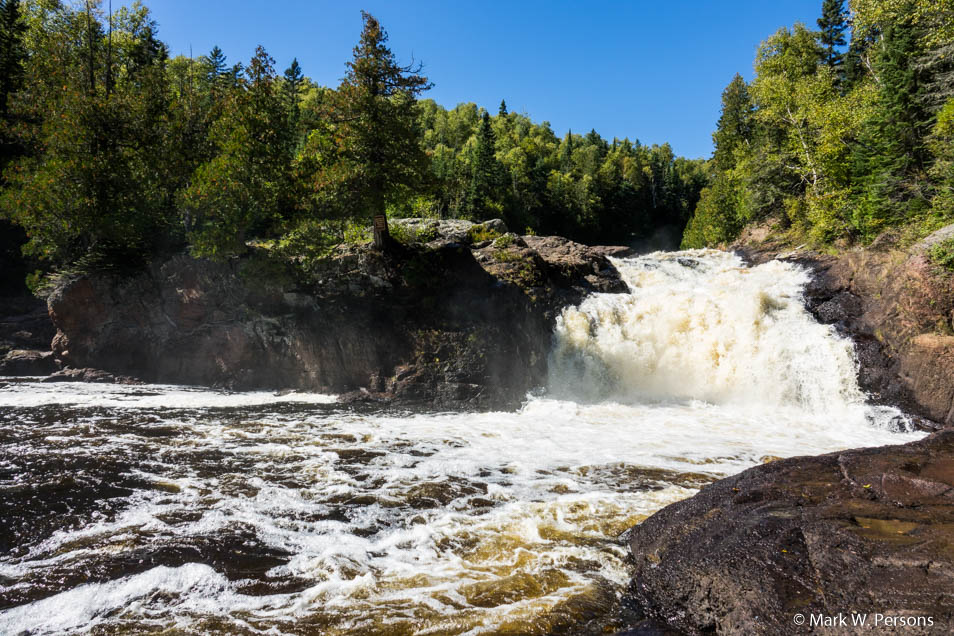 The power of nature's water tumbling down the rivers. Noisy too.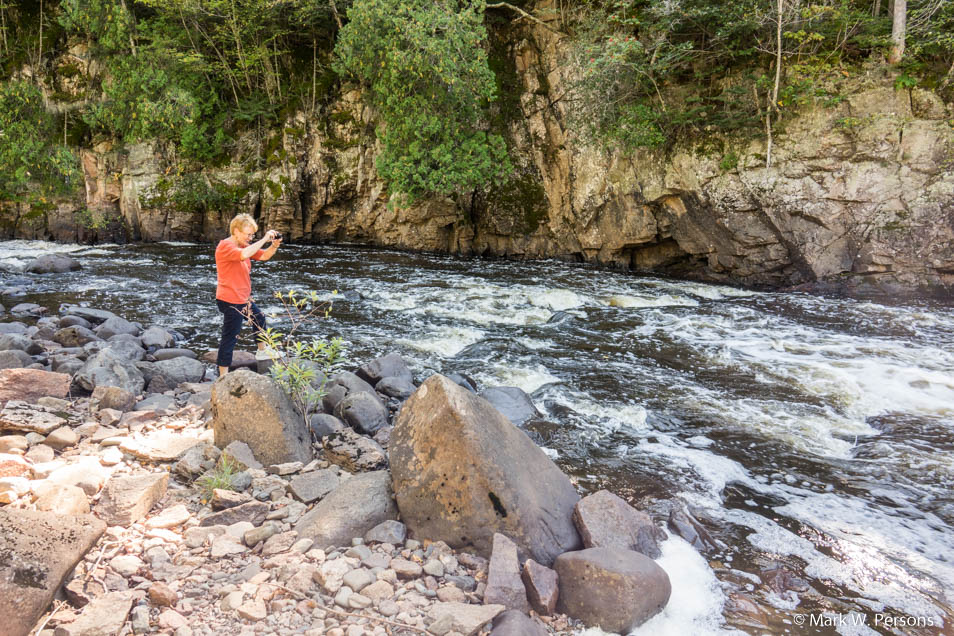 Paula spent some time photographing as well. Watch you step, Paula!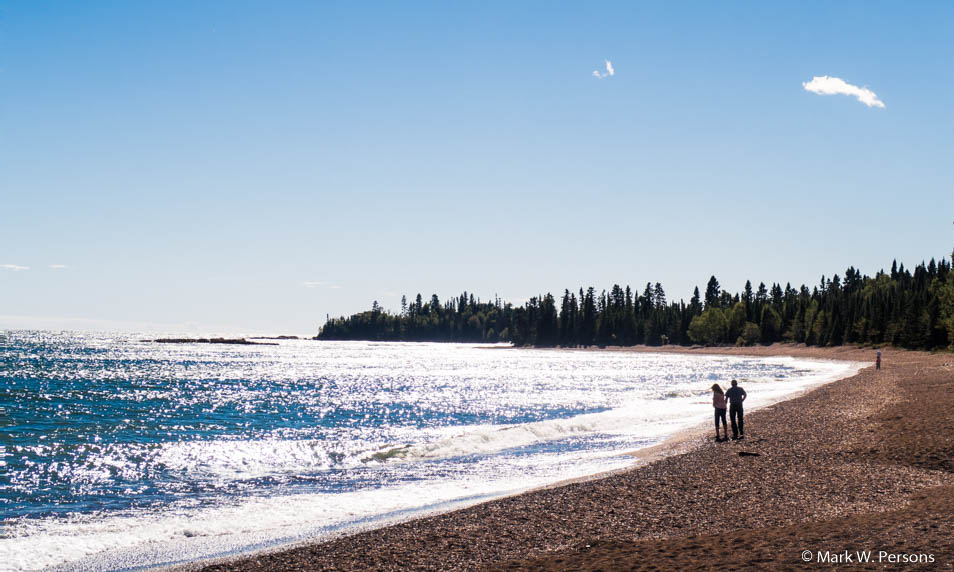 The sun shown down brightly on the north shore.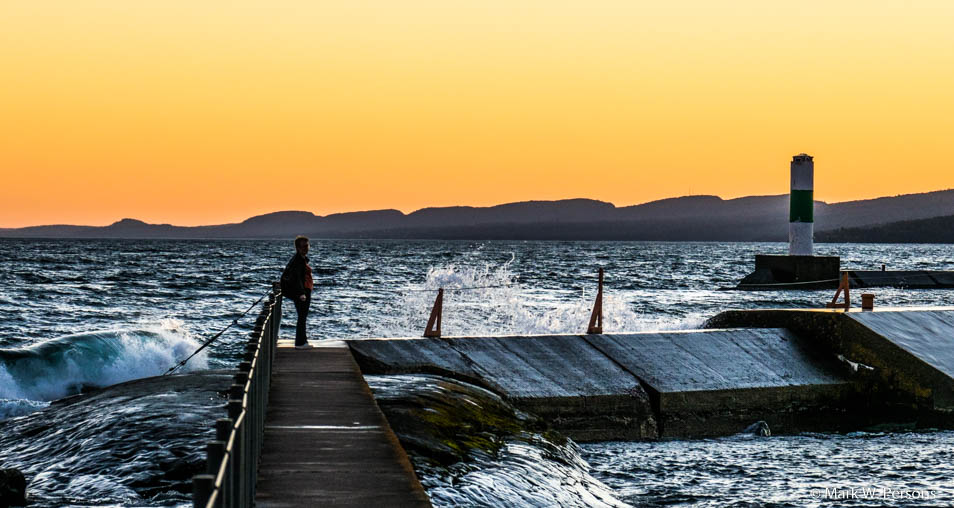 Sunset came with an orange glow along the breakwater at Grand Marais.

---
---
page last edited 10/03/2016