__________________________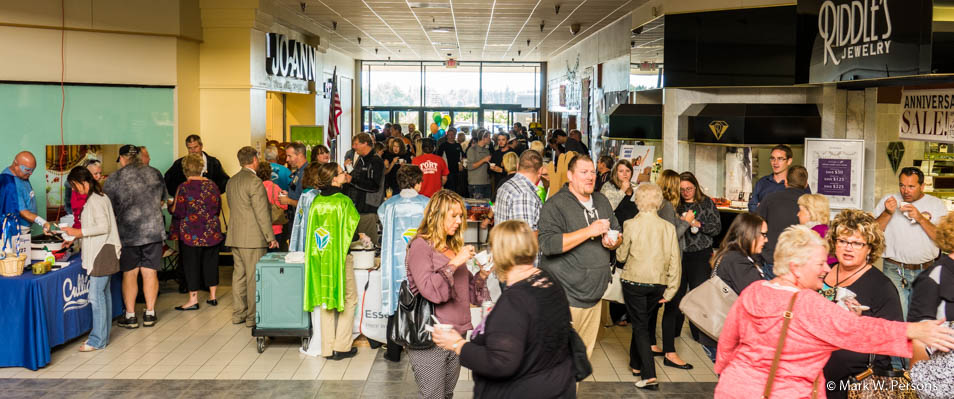 Wednesday, September 14, 2016: The annual Chili Cook-Off was held at the Westgate Mall in Brainerd. It was a fundraiser for the United Way.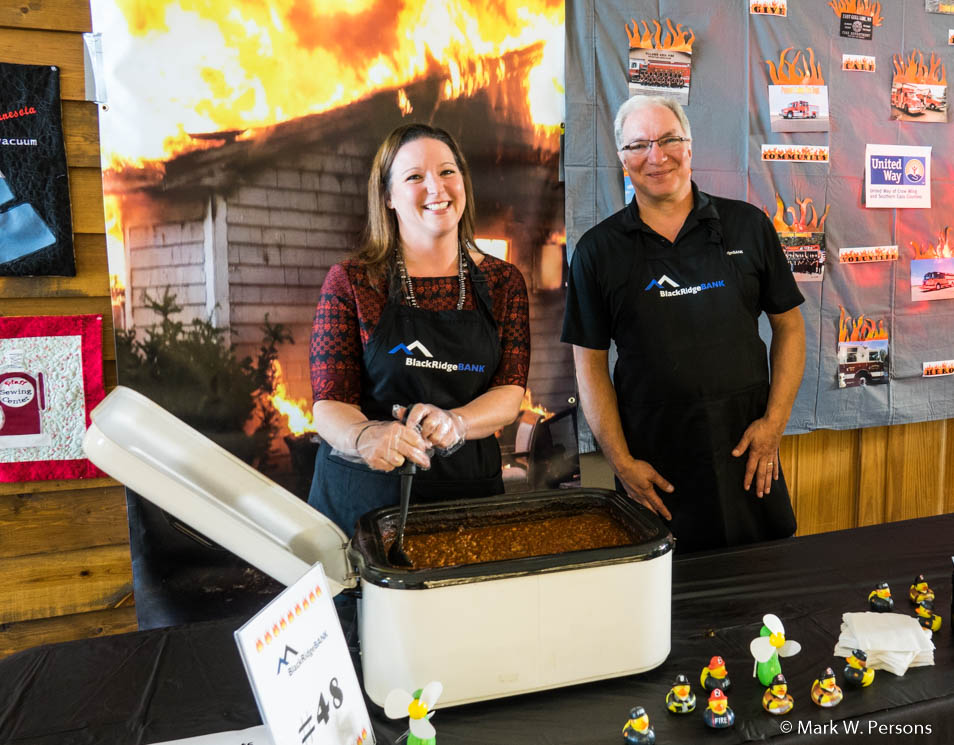 About 35 local organizations offered chili at the event.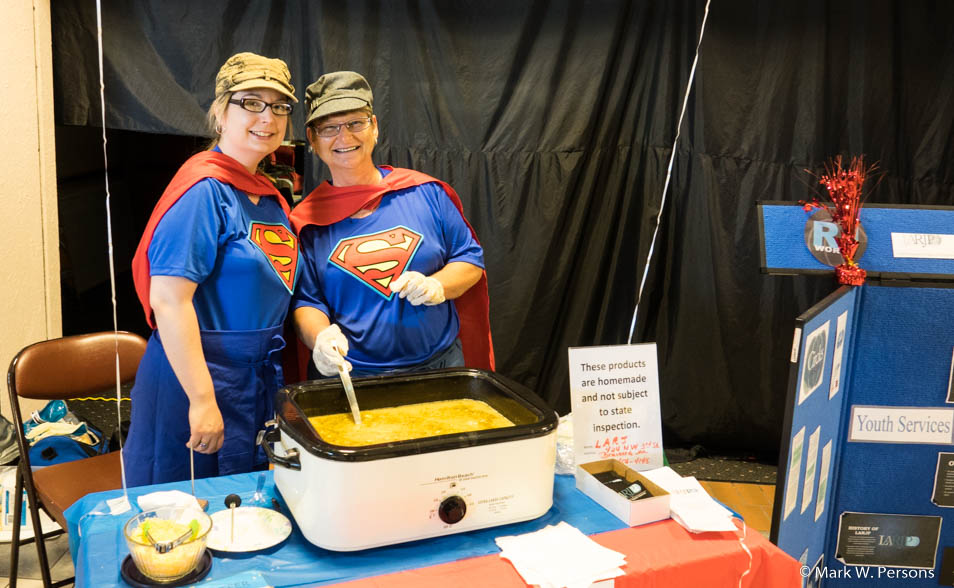 The theme was Super Heroes. You mean there are TWO Superwomen?

Each organization had its own dress style.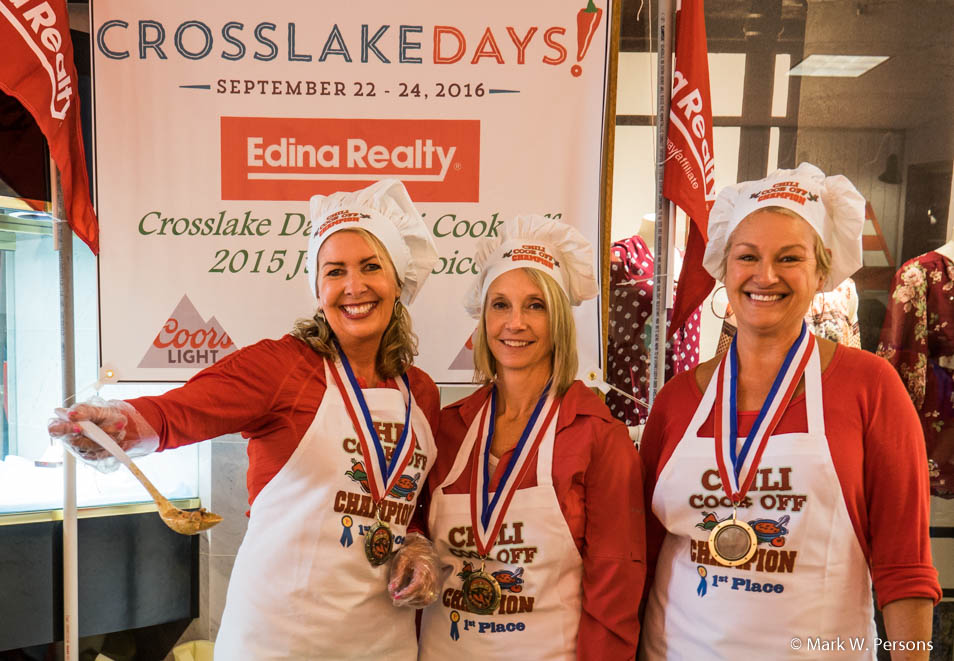 Some advertised upcoming events and showed off their previous first place medals. Rightfully so.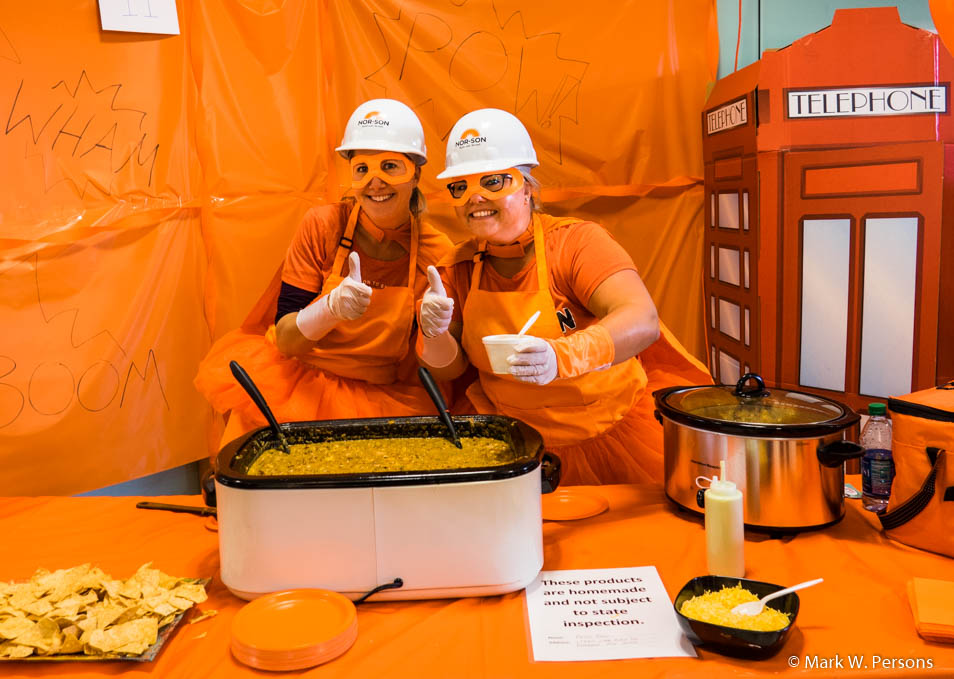 Hmmm. At least there are a still few phone booths out there for Superman to change clothes in nowadays. Good chili nearby too.
Spam Chili? Yes, and it tasted pretty good especially with cheese on top. Both are Minnesota products.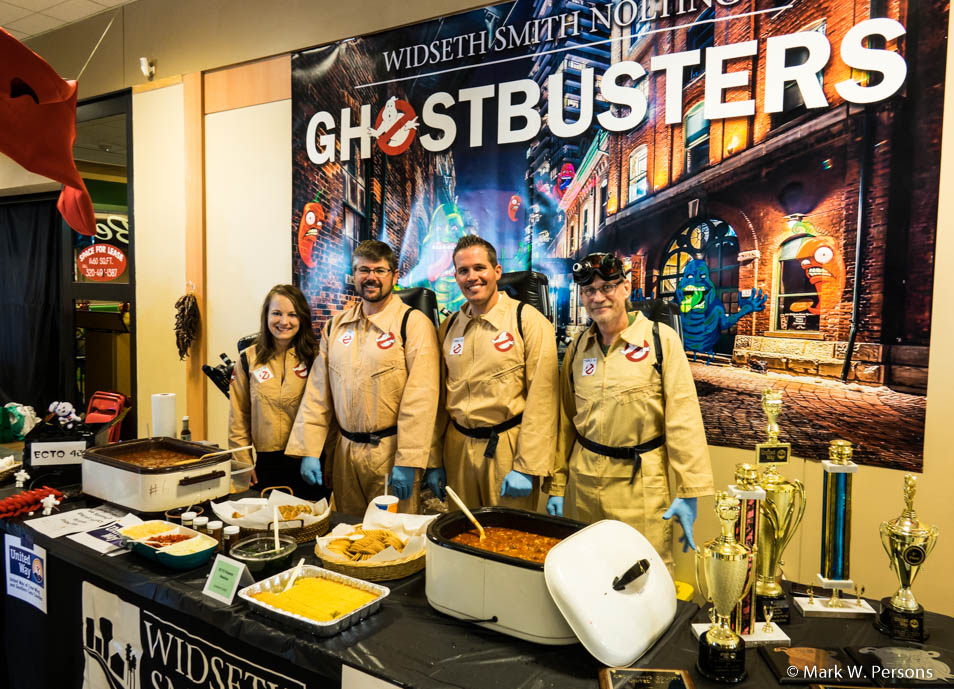 Who you gonna to call?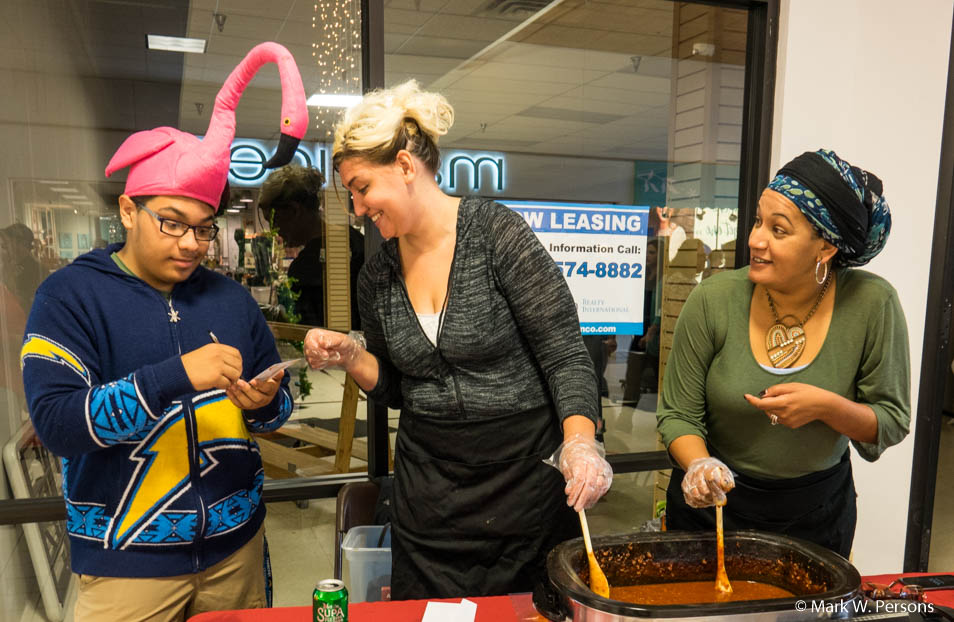 Judges were checking the chili.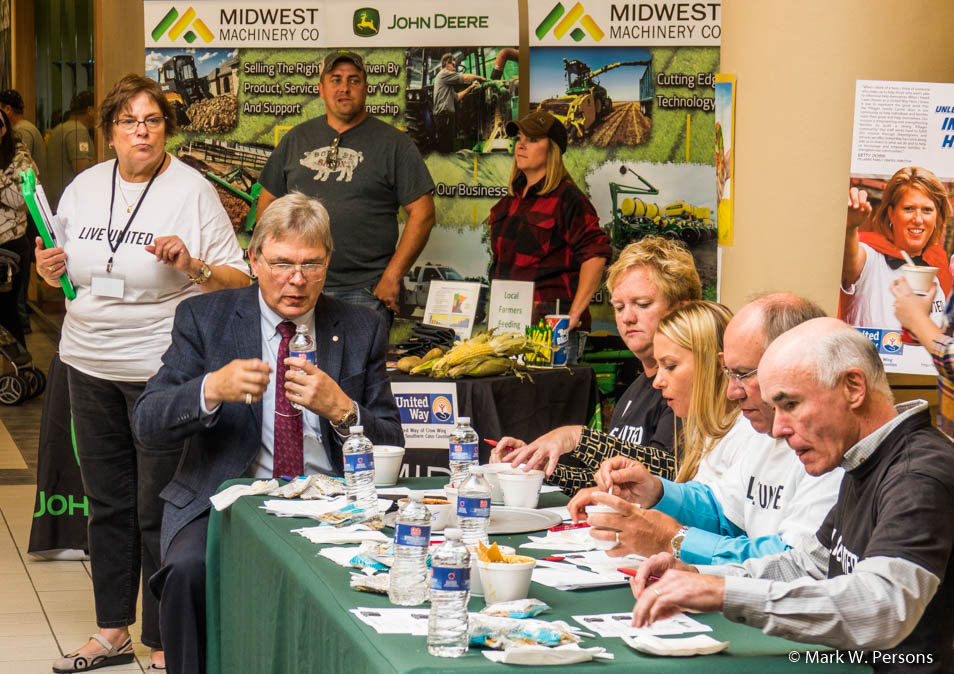 More judging including Brainerd Mayor Ed Menk (seated on the left). He had to cleanse his pallet with water between taste tests.
Bob Mclean, from the Hunt Utilities Group, (on the far right) was there to help judge as well.
Tough decisions because each chili has its own qualities.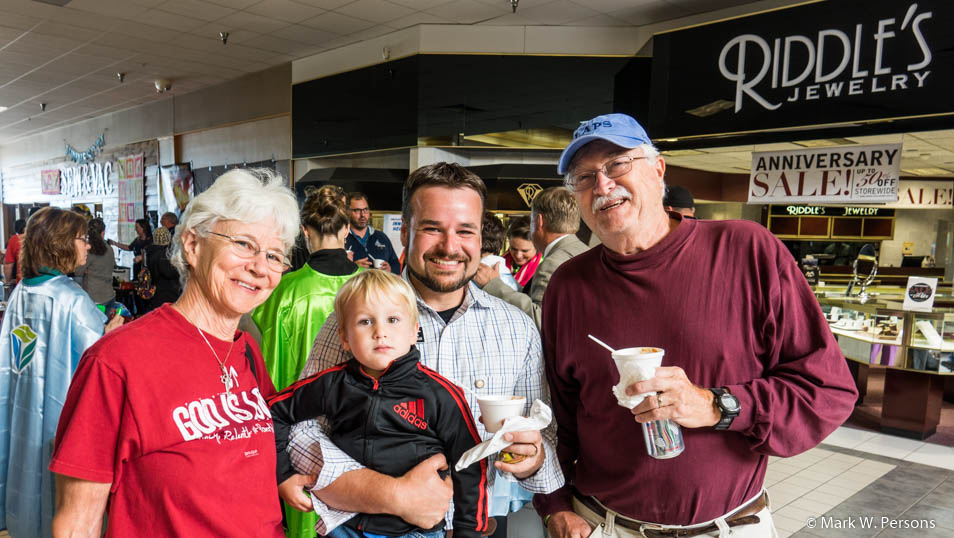 Minnesota House District 10A candidate Josh Heintzeman (in the center with the child) was there with the hope to get more votes in the upcoming election.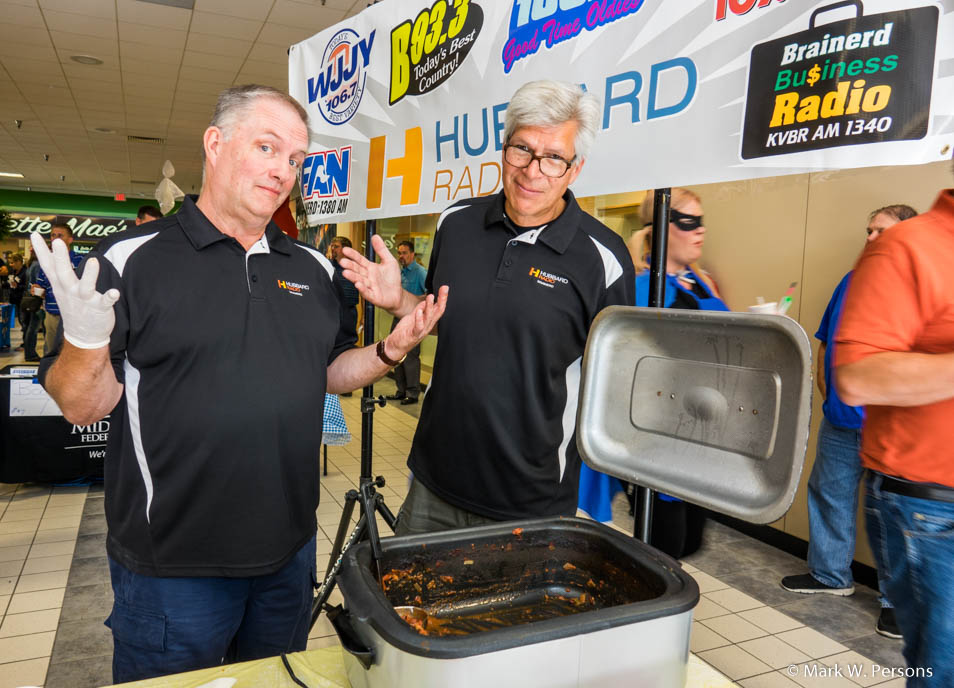 Then they ran out of food. It was great while it lasted. You'll have to attend next year.
Colin "Mac" MacDonald from 107.5 The Loon Radio and Ken Thomas from WJJY Radio were there representing the Hubbard Broadcast Group in Brainerd.

---
---
page last edited 09/28/2016