__________________________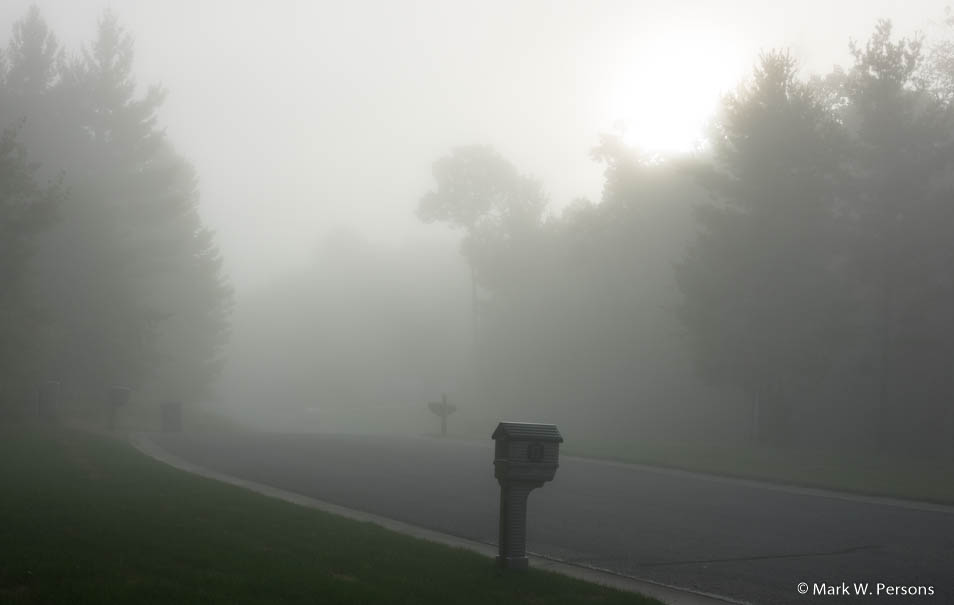 Wednesday, September
14, 2016: Heavy fog rolled into Brainerd causing limited visibility in the morning.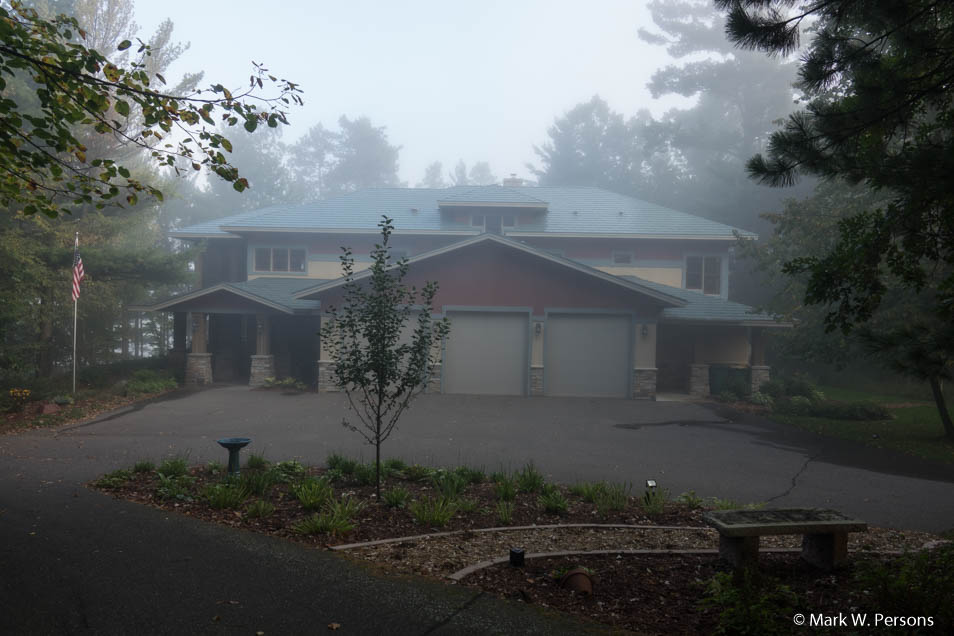 Even Gilbert Lodge was difficult to see from the road.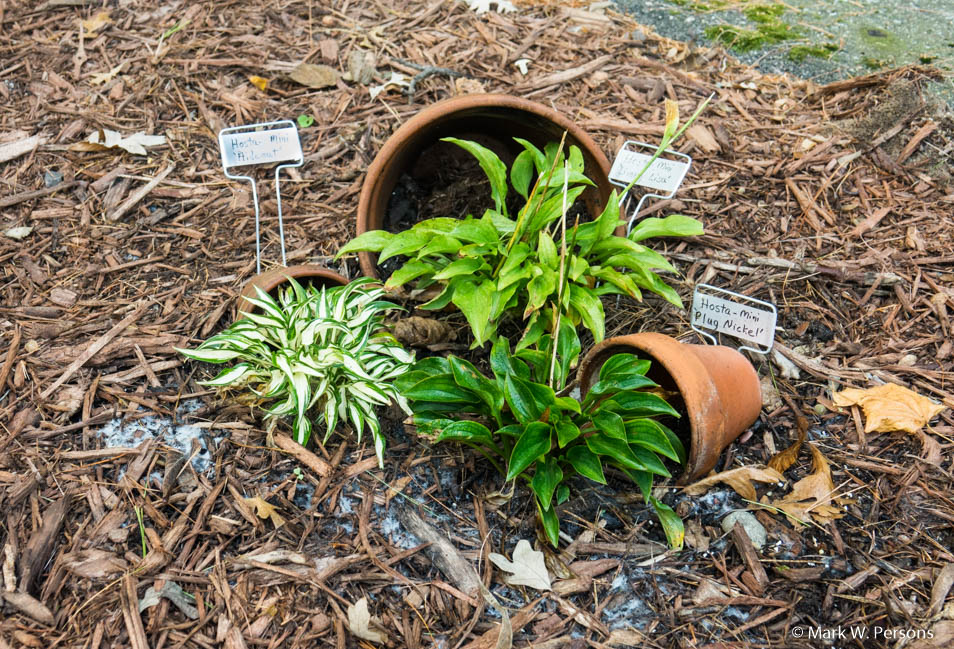 Gardner Paula's Miniature Hosta display shown bright as the sun came out.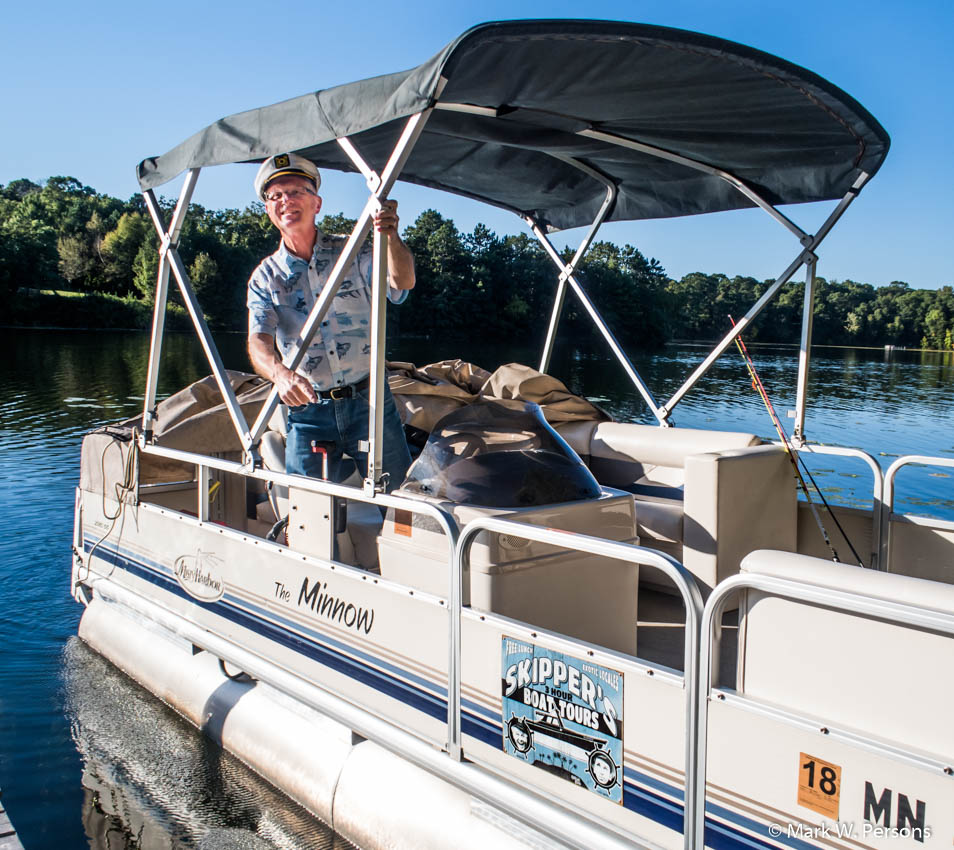 Then later in the day, Mark, AKA The Skipper, was at the Minnow ready for another cruise around Gilbert Lake.
He was wearing a fishing shirt that showed ocean tuna.
Note the sign on the side of the Minnow touting "Skipper's Boat Tours" as in Gilligan's Island fame.
The advertising proclaims free lunch and exotic locals. Hmmm...does that mean Mark and Paula are exotic?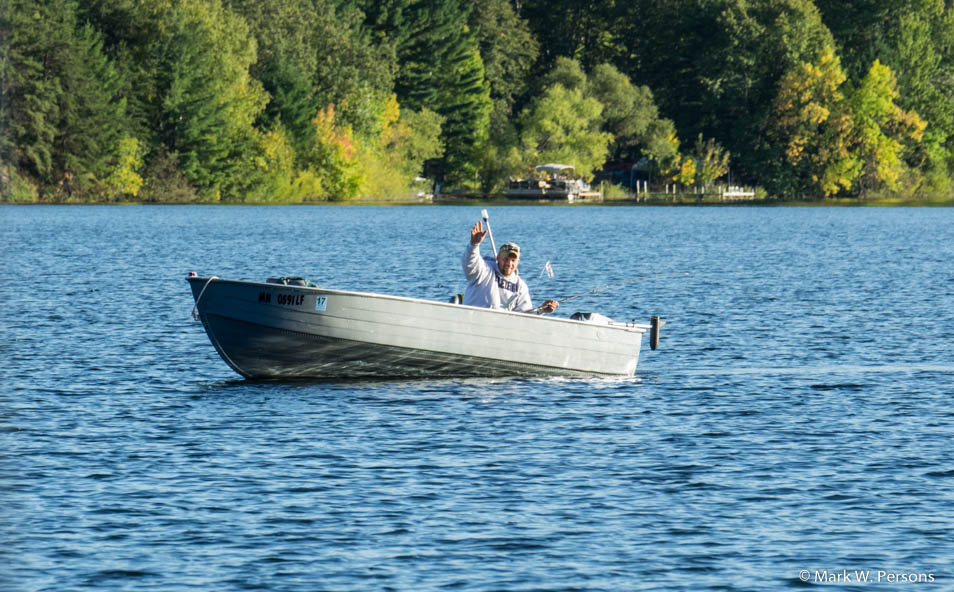 Yes, there is plenty of fishing on Gilbert. Mostly "happy" fishermen.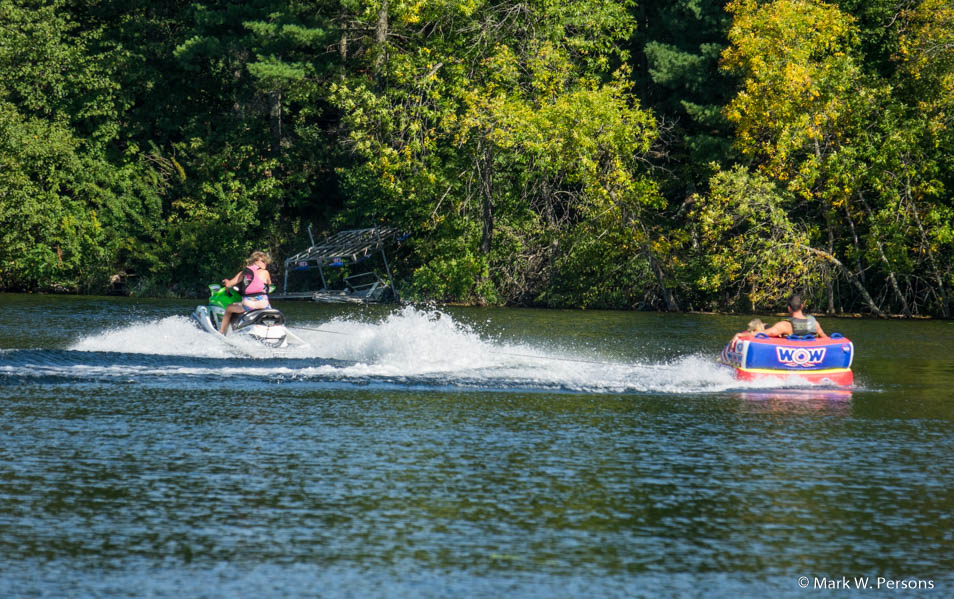 It is common to see people having a good time with water sports on the lake.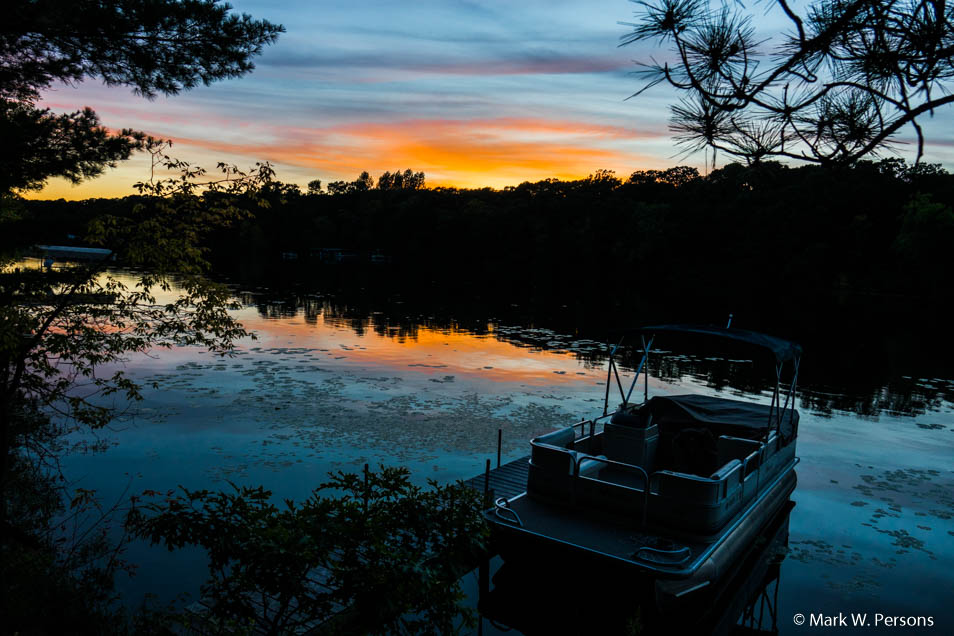 Then sunset came, reflecting itself in the calm waters of Gilbert Lake. The Minnow will have to wait for another day to cruise the lake on 3-hour tours again.

---
---
page last edited 09/27/2016