__________________________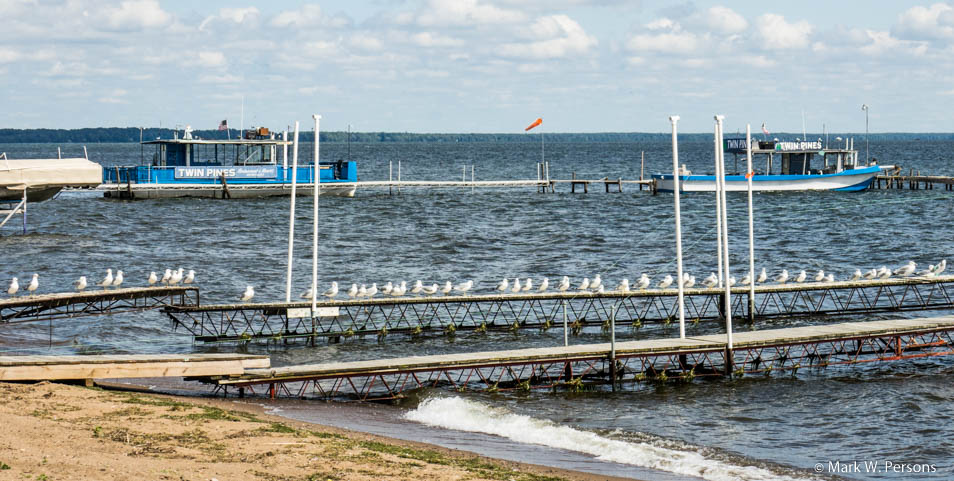 Friday, September 2, 2016: The Dynamic Duo of Mark and Paula Persons were driving along on the west shore of Lake Mille Lacs and stopped to see birds on docks near the Twin Pines Resort.
The birds were looking for fish. I wonder if they have fishing licenses?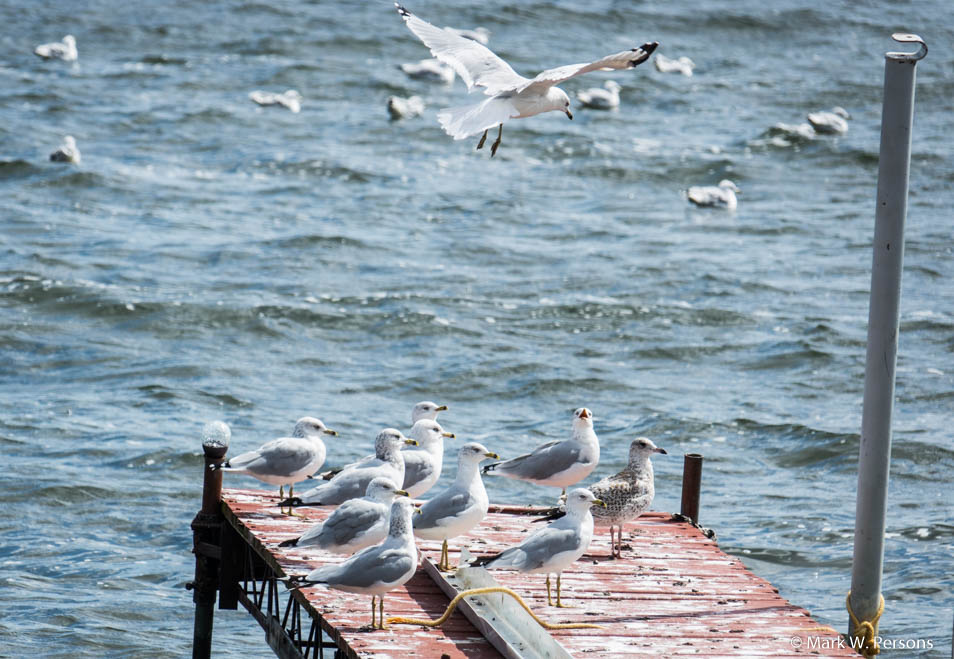 Those birds were basking in the warm sun too. What a life!

---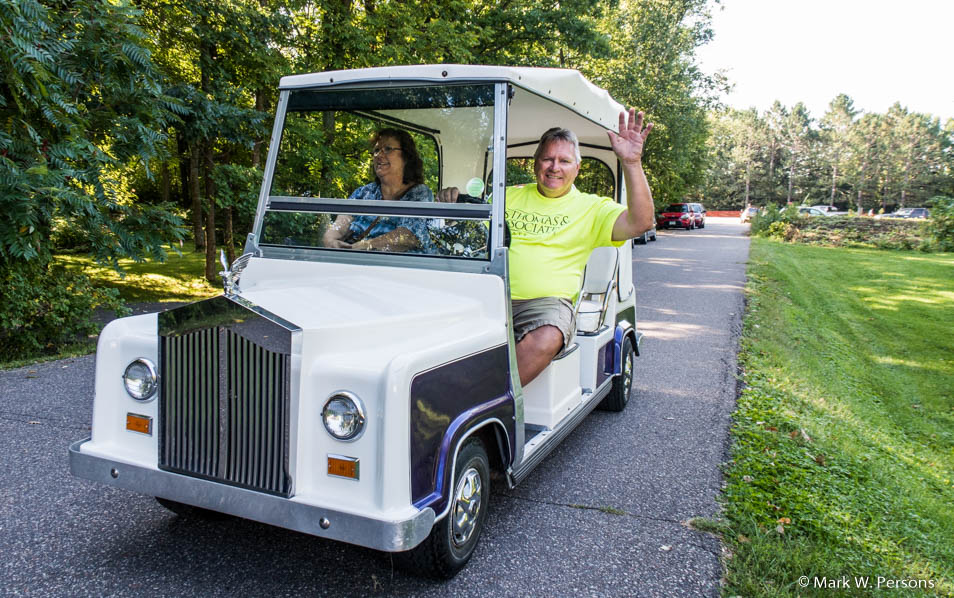 Then the Duo headed to an estate sale at Onamia, Minnesota.
Kevin Stunek was driving a battery powered shuttle car that looked like a vintage British Bentley car.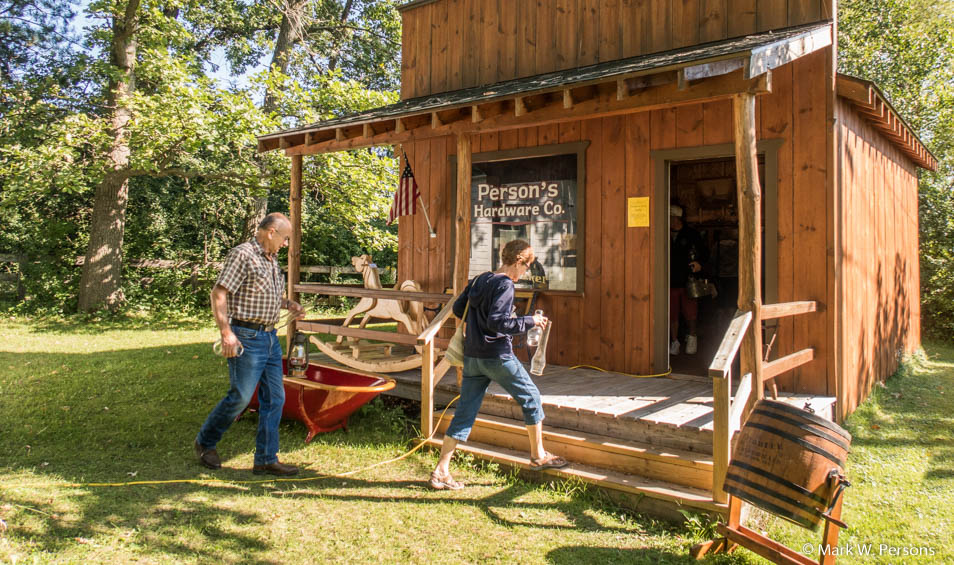 This estate was a hobby for the previous owner. There were eight buildings depicting parts of Onamia history including this hardware store. Yes, it is the Person's Hardware Company, complete with an undertaker service, which was common in those days. The hobbyist got the spelling wrong, by putting an apostrophe before the S, but that's a minor detail. Mark's grandfather built the original hardware store in Onamia back in about 1908. Mark's father, Charles B. Persons (1909 to 1998), was the first born in the then new city of Onamia. His book, Where Have All The Broadcasters Gone? talks about the early days and is still available.

While there, Mark and Paula could not resist picking up an old radio. It is Clarion model 120 Superhetrodyne from about 1935. The radio will need a bit of restoration before it can be a part of Gilbert Lodge. Paula is handling the cabinet work while Mark is restoring the electronics.
---
---
page last edited 09/17/2016