__________________________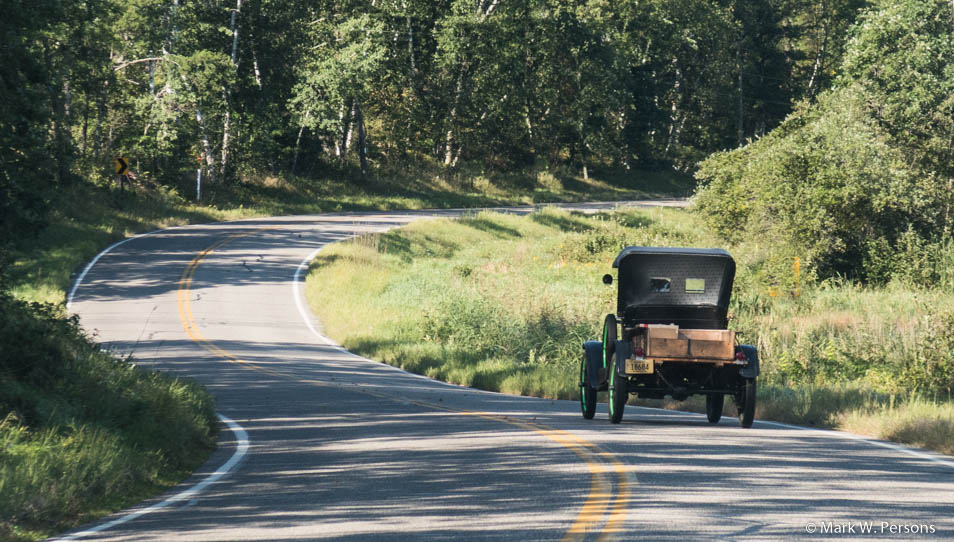 Thursday, September 1, 2016: Hmmmm...what kind of a car is that? Let's follow and find out.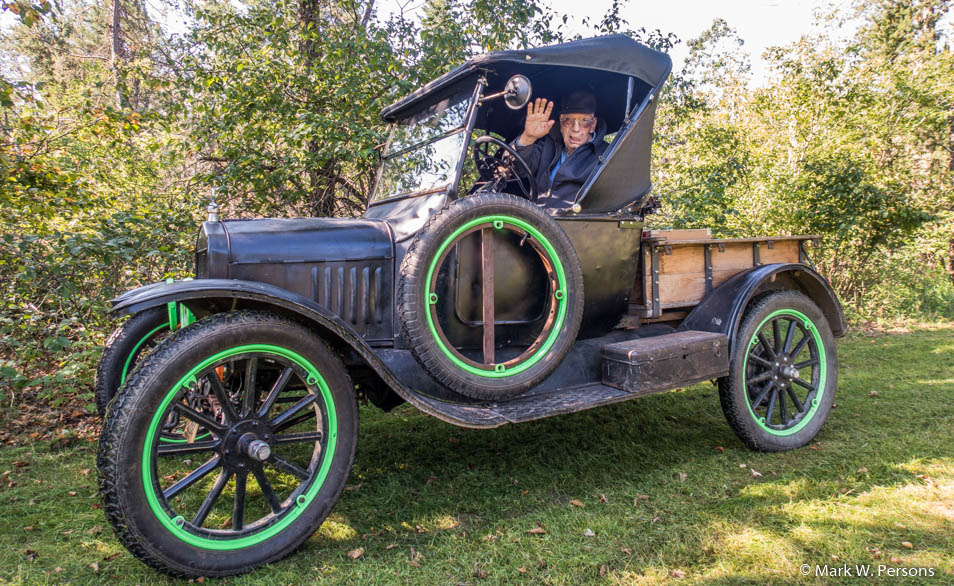 Well, it is Jerry Niesen from Brainerd, a Korean War veteran. He likes to work on and drive vintage Ford vehicles.
The car is a 1924 Ford that has been modified to be a short-bed pickup truck.

Its 20 horse, 4-cylinder, engine pushes the car along at up to 40 miles per hour, that's pioneering spirit.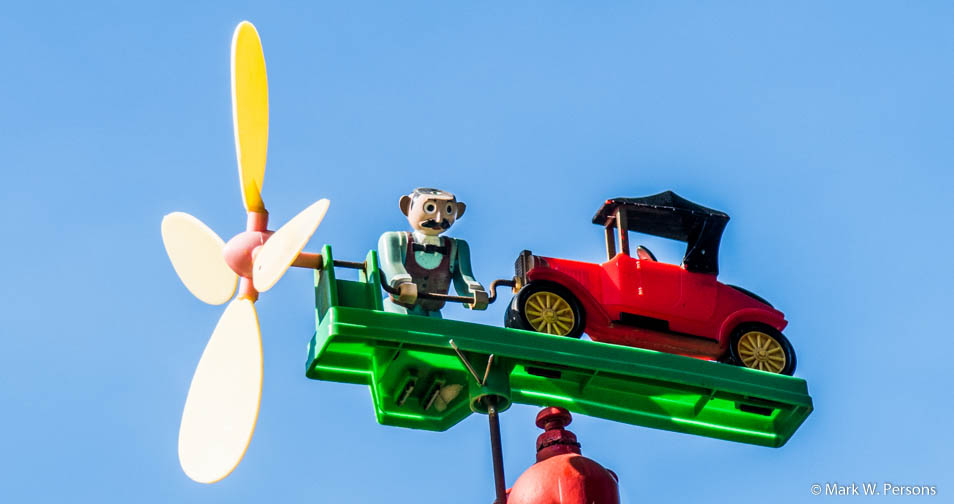 There is even a wind direction indicator on site that cranks a car engine. My how things have changed over the years.

It's called the Thunderbolt, a 1927 custom race car with an antique Ford 4-cylinder engine on a Ford chassis. The thing could reach a whopping 60 miles per hour back in the late 1920s.

The young guy is Lon Smith, Jerry's helper. He is looking over an engine rebuild in progress.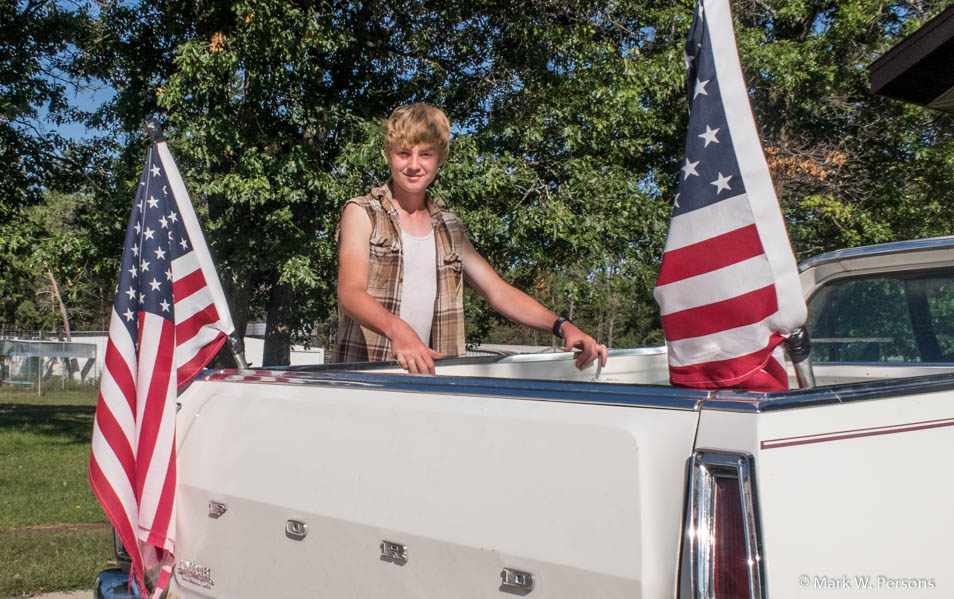 Lon is a patriotic guy. He likes Fords and wants to be a truck driver. Nice guy.

---
---
page last edited 10/29/2016