__________________________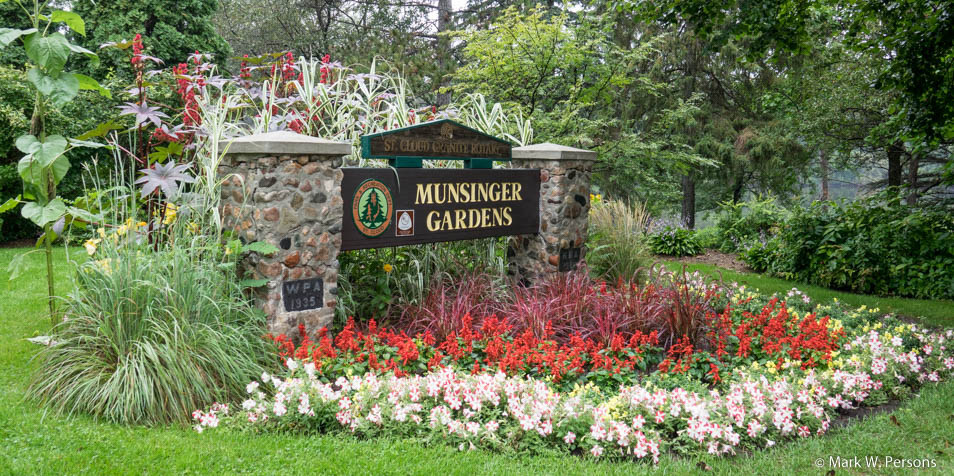 Sunday, August 28, 2016: If you haven't been there, you should stop at Munsinger-Clemens Gardens in St. Cloud, Minnesota.
Many thousands of hours are put into plant displays each summer for everyone to see, including Mark and Paula.

Photo bug Paula was more interested in photographing ducks as she entered the area.

She really likes the little guys.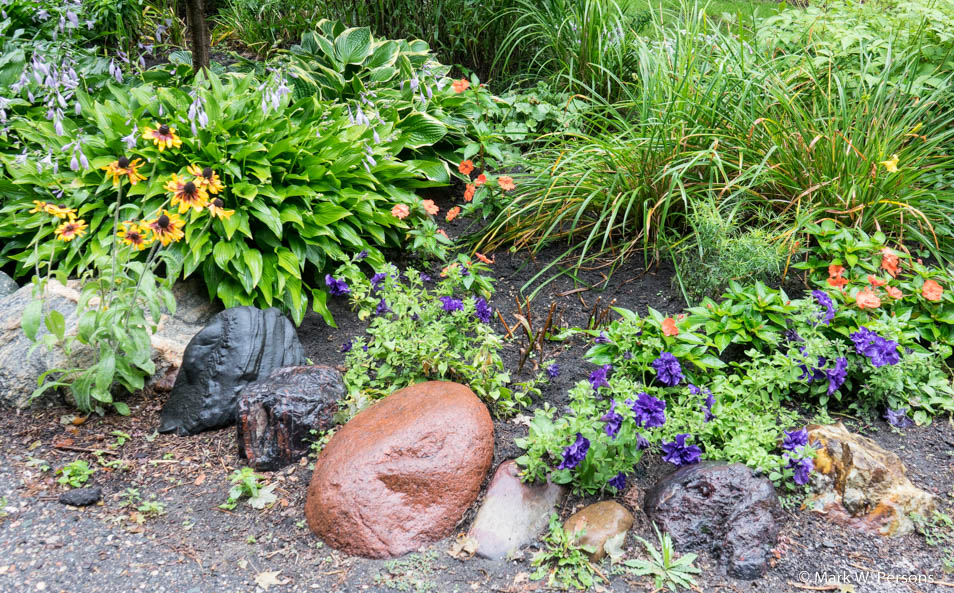 There was light mist in the air so photos came out wet looking. Very nice.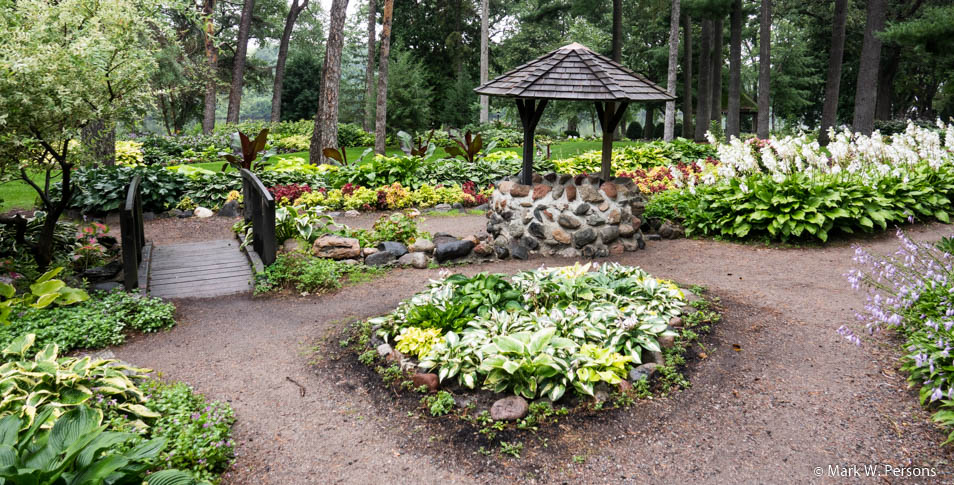 Plenty to see on paths and bridges winding through the area.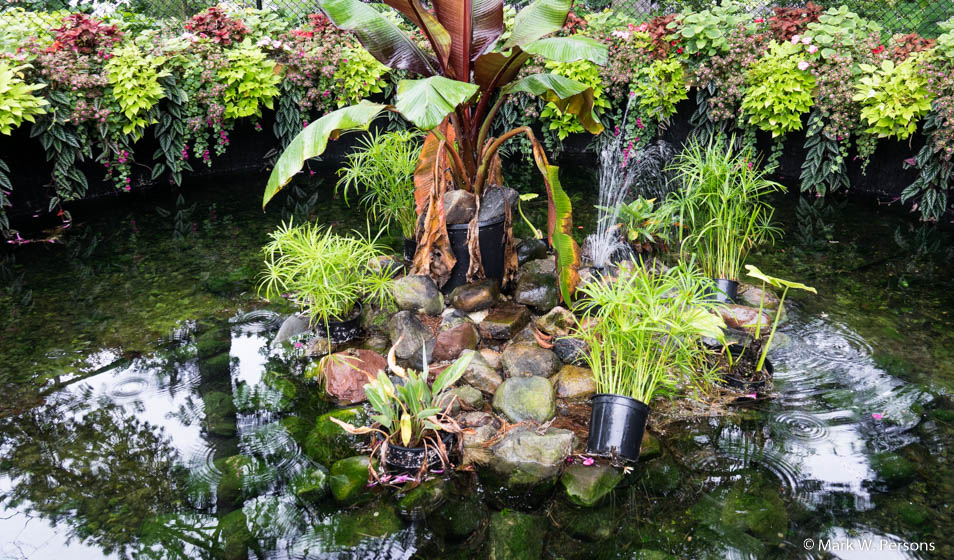 A pond had more.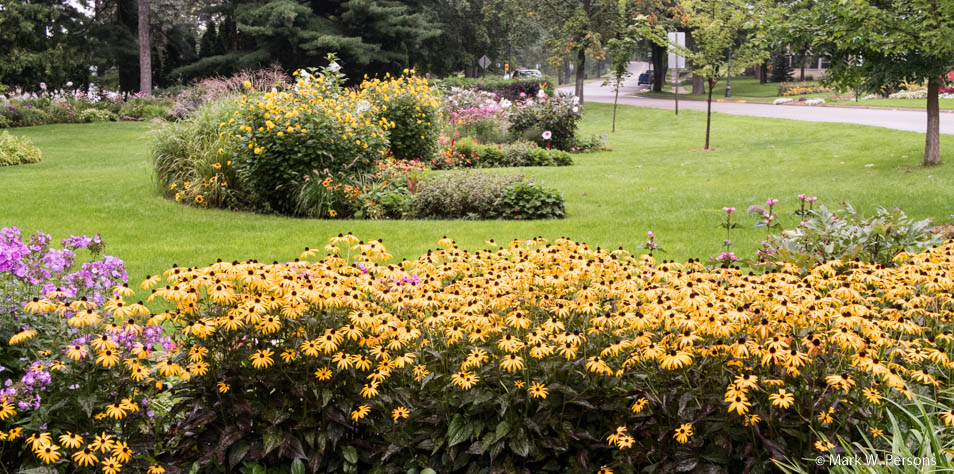 Flowers flowed through the open areas.

They were even more beautiful close up.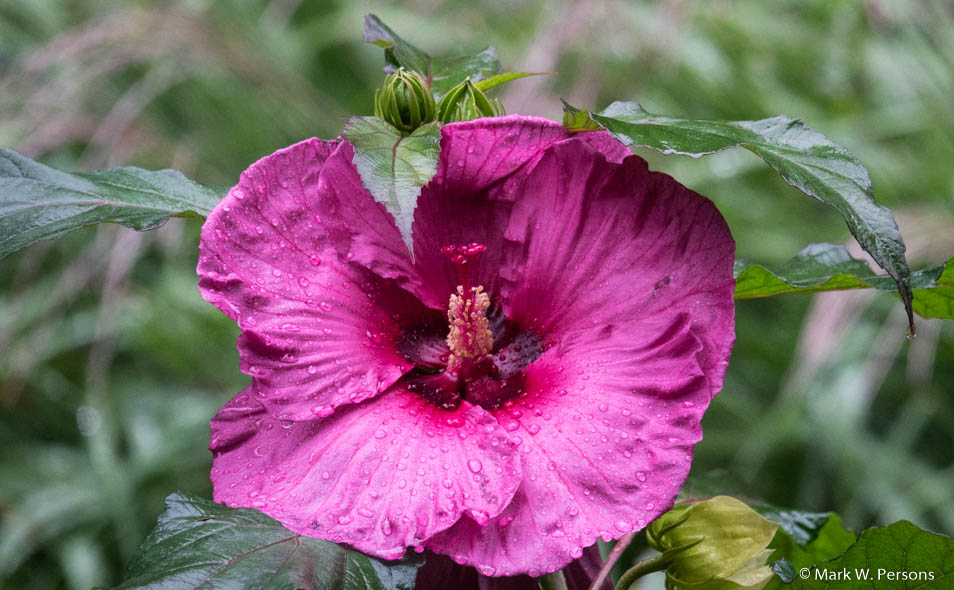 The flowers are just right at this time of year.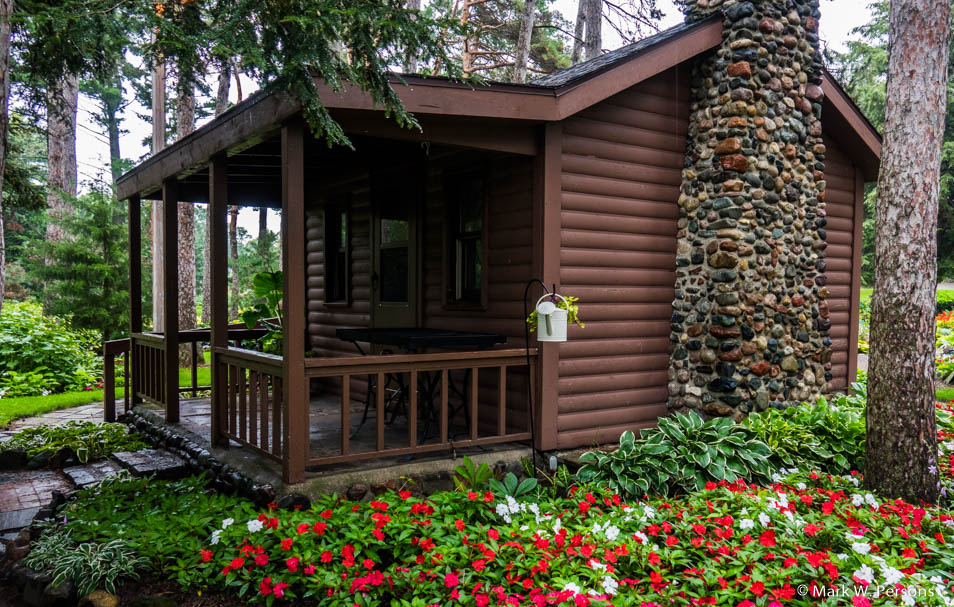 There is a small cabin in the midst of it all.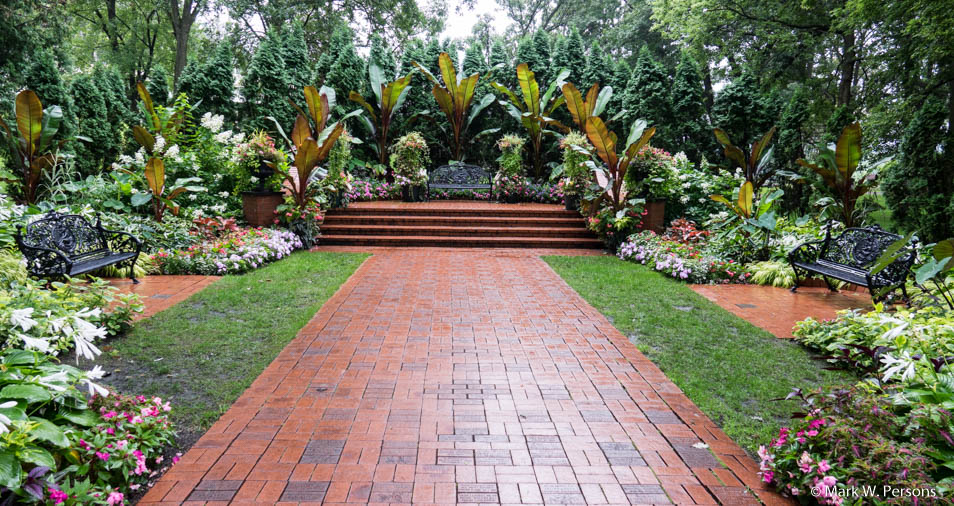 Nice spaces as well. Very comforting.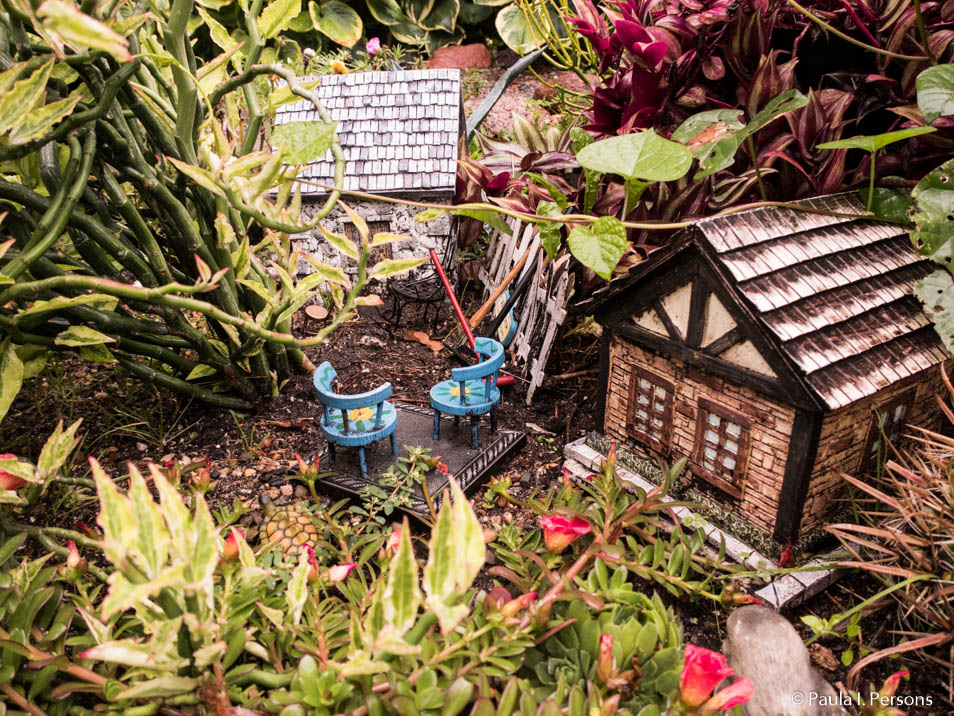 Paula liked the miniature fairy garden. Nicely done.

---
---
page last edited 09/11/2016