__________________________



Friday, July 15, 2016: Neighbor Tammy Bengston stopped by in her Dodge Challenger to deliver two bottles of wine.
Tammy recently ran the car at Brainerd International Raceway at a whopping 92 miles per hour....just cruising speed for Little Lead-foot Paula!
Yes, the BIR track is sometimes open for the public to try out their street cars. A real thrill.

The wine she brought was from the Gilbert Lake Private Reserve of Ross and Tammy.
Making and bottling wine is a fun hobby for many nowadays.

---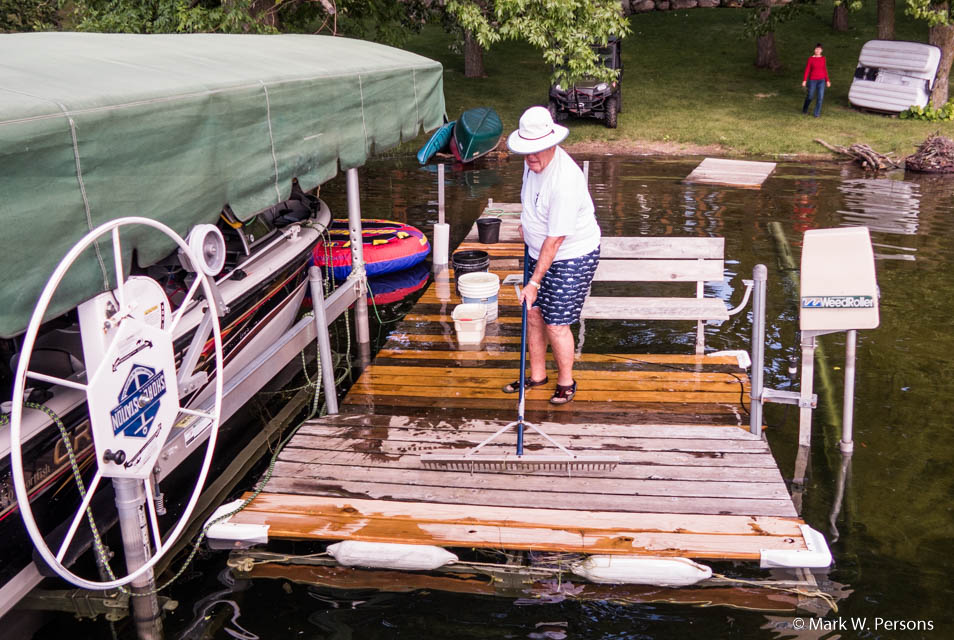 Then Mark and Paula headed out in the Minnow on Gilbert Lake to survey how the high water affected locals.
Dave Schaeffer was reworking his dock, which had been underwater with sections floating away.
Oh, there's his wife Jean in the background headed out to visit.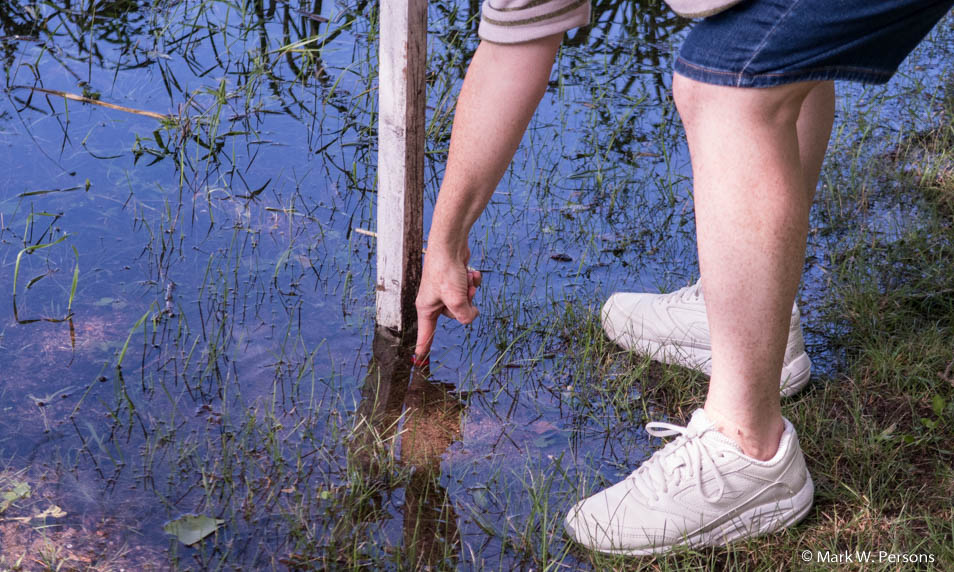 Paula went ashore to see and point to a red high water mark indicator. It was a full one inch underwater. So much for thinking you know everything.
Nice legs, Paula!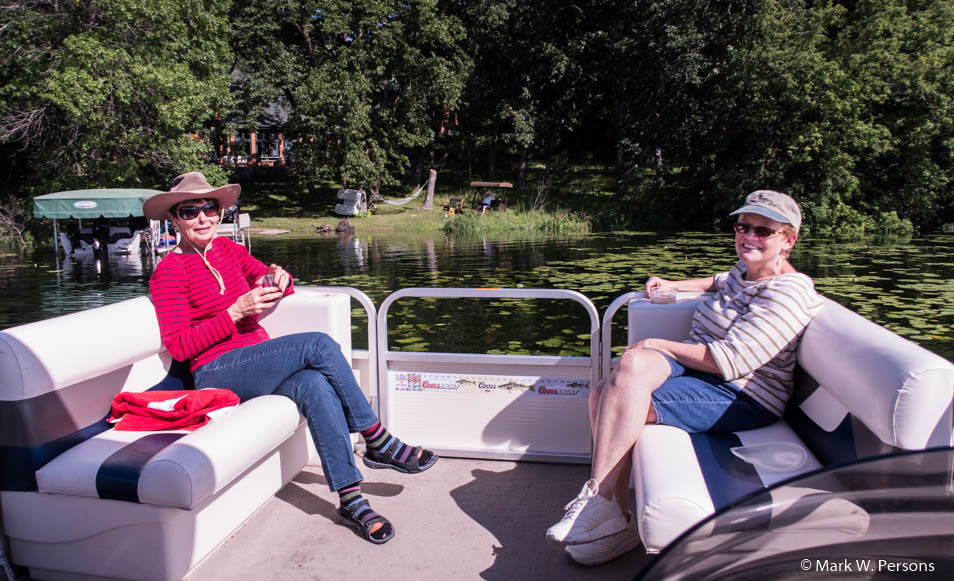 Jean climbed aboard the Minnow while Dave was ashore waiting for professional help to arrive.
Mark, the lucky guy, had two women to pilot around the lake.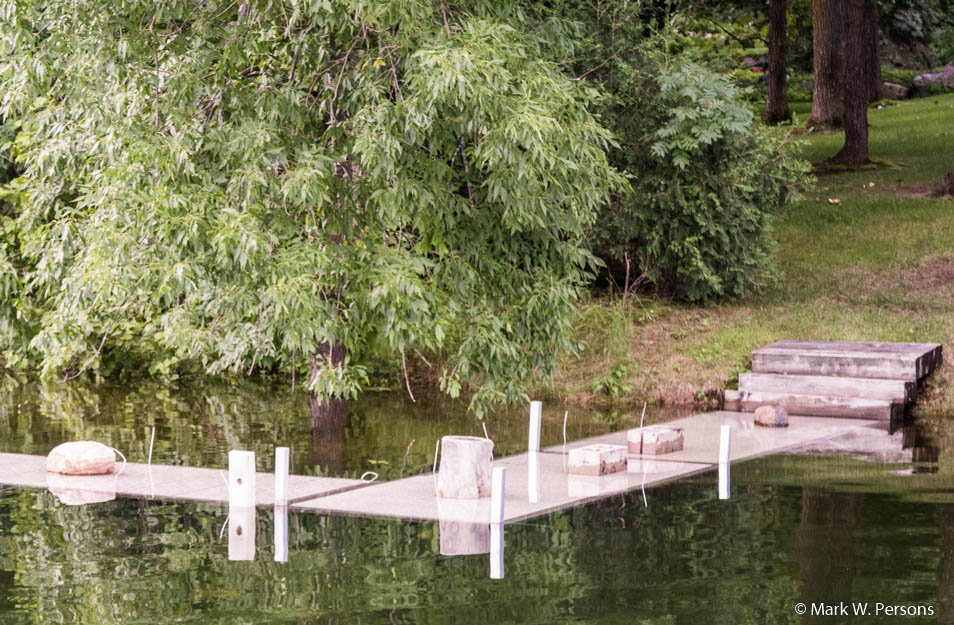 This dock was definitely underwater. It was being held in place by rocks and concrete blocks. Yes, the water was much higher than expected.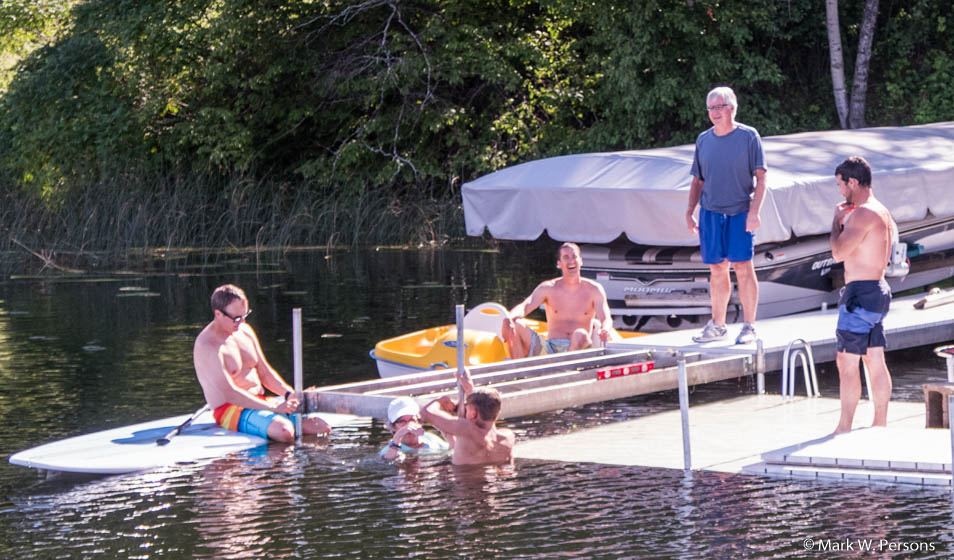 Others were raising their docks to accommodate the high water. Not an easy task, but the water temperature was right for the job.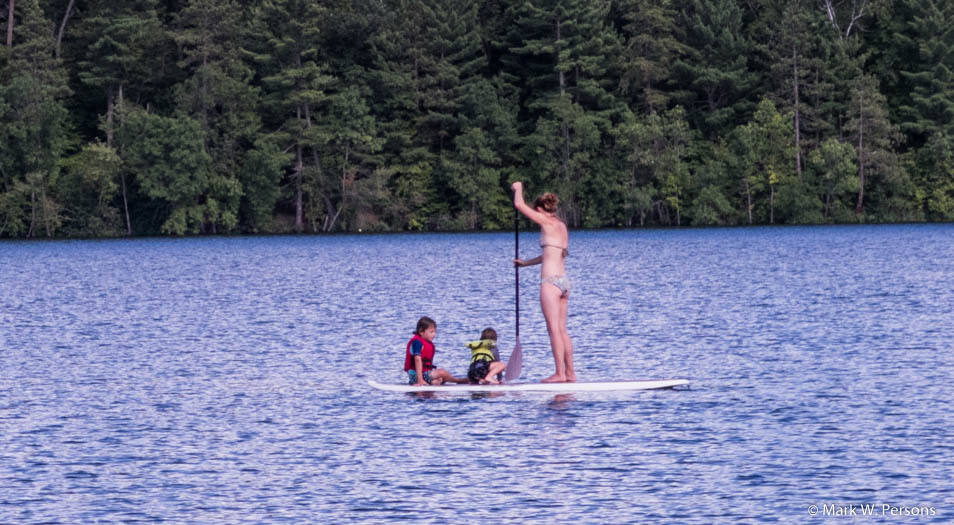 Some were using the lake for paddle boarding. It is a popular thing nowadays.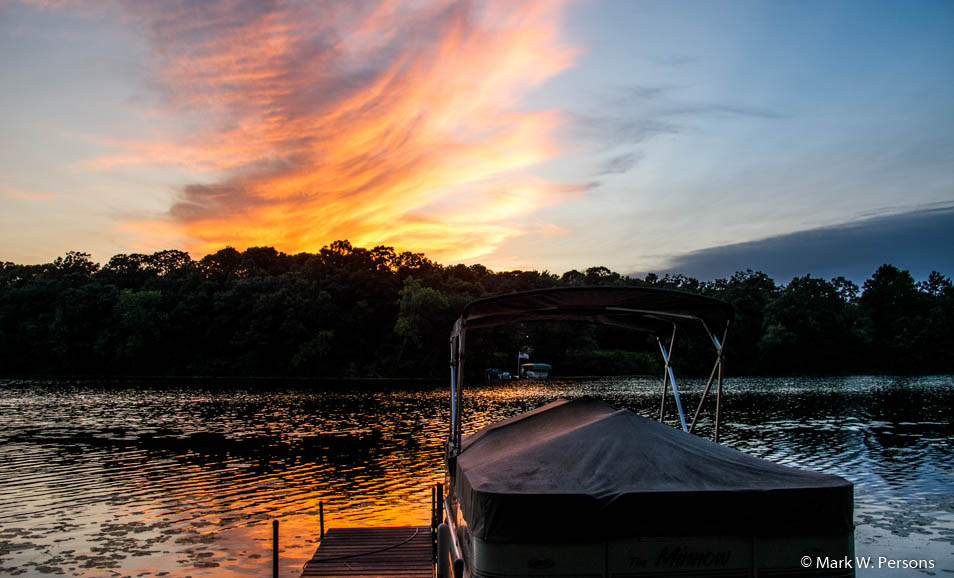 The sunset was brightly colored after the Minnow was put away for the night.

---
---
page last edited 07/24/2016