__________________________



Saturday, May 21, 2016: Mark and Paula visited VOA, the Voice of America International broadcasting station in Bethany, Ohio.
it is silent now after 70 years of service of telling the world about America and freedom for people.

The station went into service during World War II telling the world, and especially citizens of Germany, uncensored news.

Mark remembers listening to VOA as a kid in Minnesota. He had the chance to put his hands on this 250,000 watt shortwave transmitter this day.
It is one of five manufactured by Collins Radio in Cedar Rapids, Iowa. Only this one remains in the museum.

There was a lecture describing how the Voice of America, though highly directional antennas, put two million watts of equivalent transmitter power
on the air directed at Europe and Germany. It got the message though to millions of people during and after the war.

The control room for the five transmitters is impressive 1940s technology.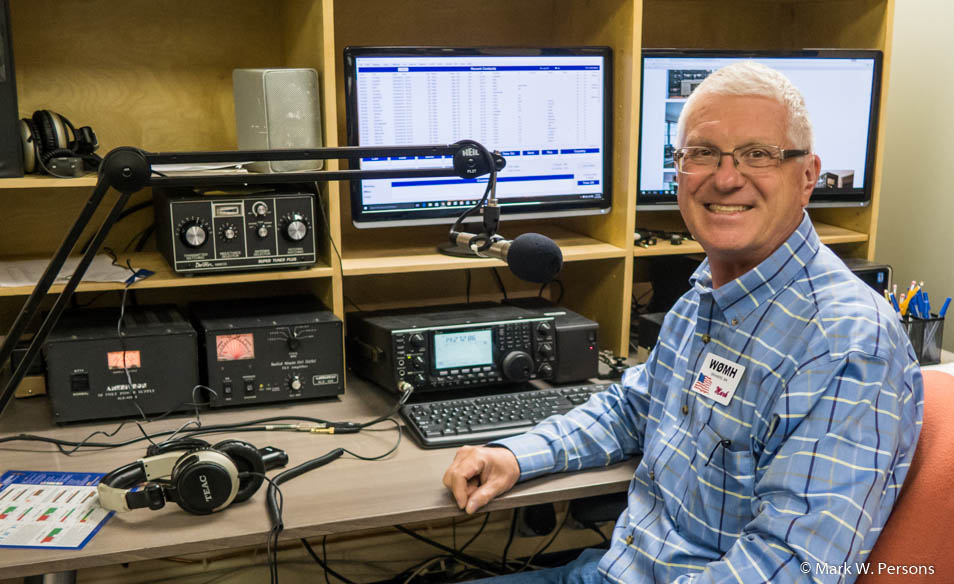 There is an Amateur Radio station at the Voice of America. Mark sat down to check it out. Not bad!

---
Just a few miles away is the WLW Radio Cincinnati, Ohio, transmitter facility.
Its unique tower is fat in the middle and tapered to the ends. Very interesting!
The site was beautifully lit just after sunset that day.
---
---
page last edited 02/03/2017