__________________________



Friday and Saturday, May 20 and 21, 2016: Mark and Paula attended the annual Dayton Hamvention.
Thousands of licensed amateur radio enthusiasts (hams) from across the world convene at this venue to see the latest in technology and see friends.

One of the favorite themes is "antenna on a hat." There seems to be no end to innovation here.

Sessions included how-to examples of communicating through amateur satellites circling the globe.
Hams talk to the satellite reliably with just five watts of transmitter power on one frequency and receive on another frequency using a cross-polarized antenna.

All astronauts are licensed amateur radio operators including Tim Peake, KG5BW, who is from the Isle of Man in the United Kingdom, not too far from London.
An amateur radio transceiver is seen on the right in this photo.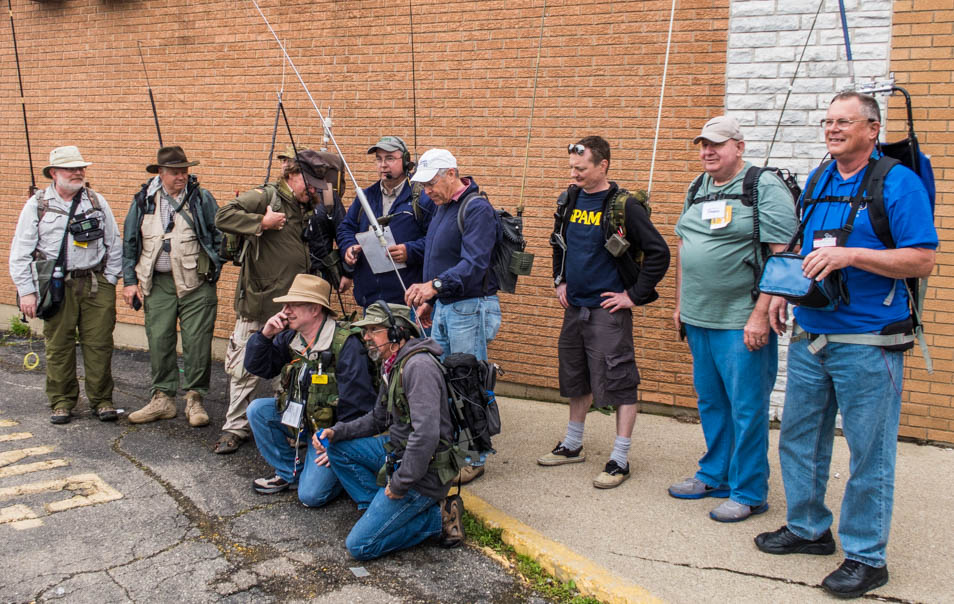 Then there were hams at the the Hamvention who were walking around with long antennas for their communications equipment.
Believe it or not, it is possible to talk half way across the world with one of these backpacks.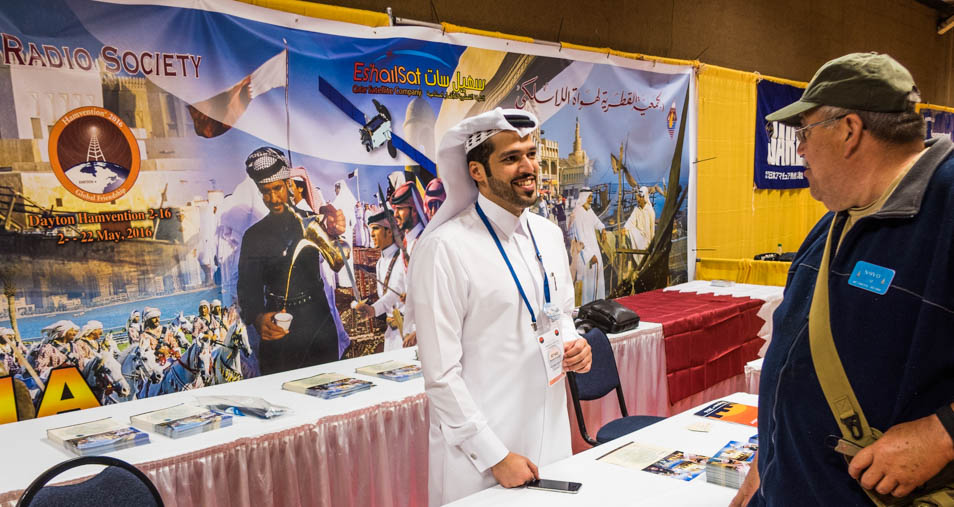 The Hamvention is a gathering spot for international amateur radio operators. Nice to see some of them in person.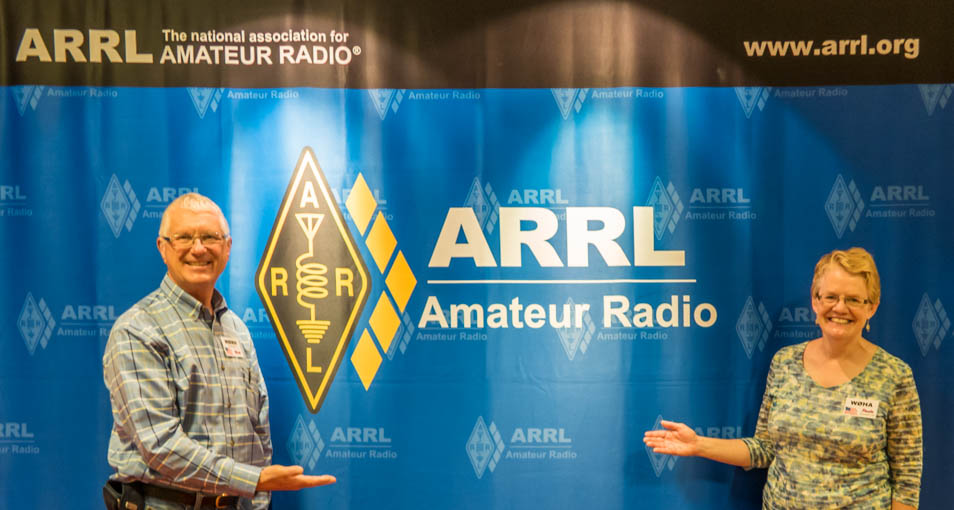 Mark W0MH and Paula W0HA are members of the American Radio Relay League, which is referred to nowadays as the National Association for Amateur Radio.
They are federally licensed hams. The ARRL recently turned 100 years old and is still going strong, thanks to the enthusiasm of 770,000 hams nationwide with an equal number internationally.
---
---
page last edited 06/07/2016