__________________________




Back

Gilbert Lodge Blog
The life and times of Mark and Paula Persons

Saturday October 4, 2014:

Mark and Paula were off to Stillwater, Minnesota, along the banks of the St. Croix River.
This view was from the top of a stairway from street level. Very good exercise.

Paula couldn't help by want a photo with Charlie Brown of Snoopy cartoon fame. Neither can pass up chocolate.
All of this while the famous lift bridge at Stillwater rose to let a boat through.

---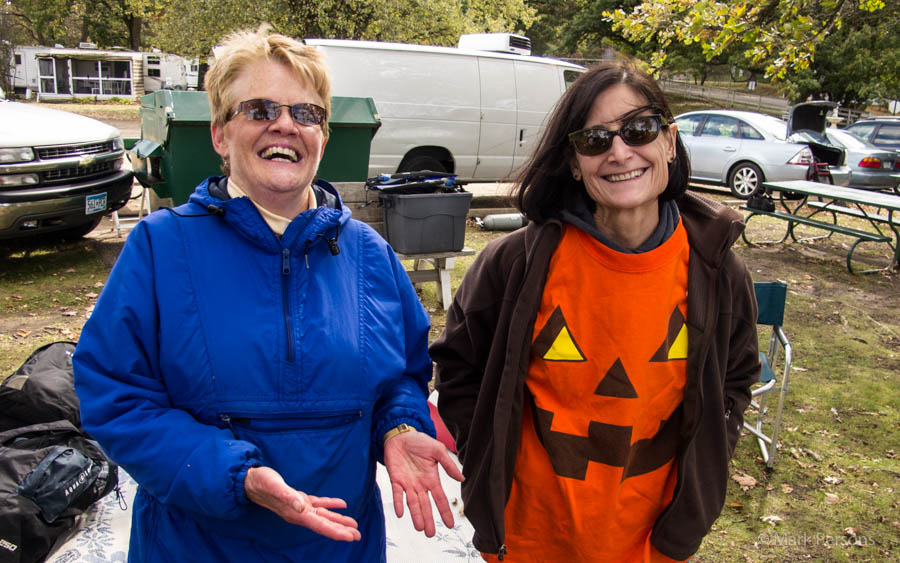 Then Deep Diver Paula met with her friend Leslie Kopietz, otherwise known as
"Scuba Leslie", from Little Canada, Minnesota.
The location was Square Lake, just ten miles north of Stillwater. It is a favorite dive site for Twin Cities folks.
Leslie was wearing a Halloween pumpkin shirt. Hmmm...what does this mean?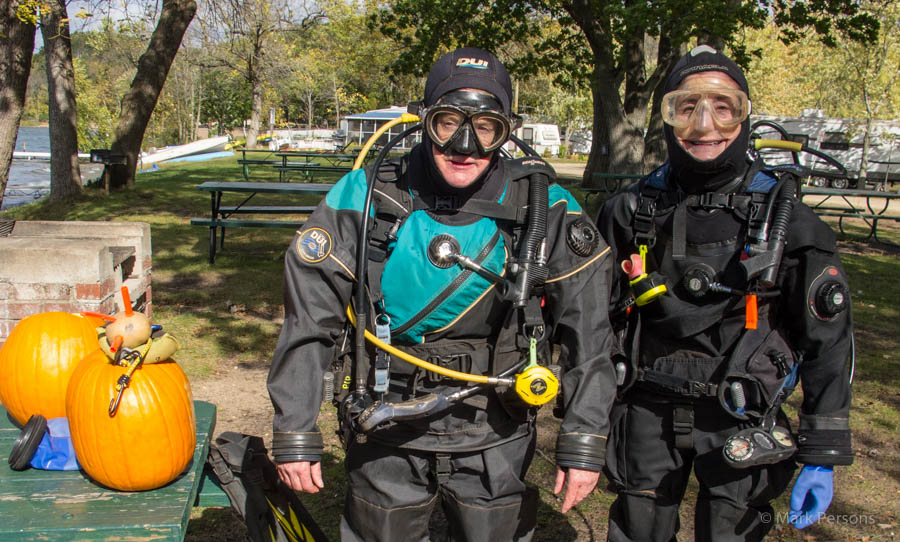 You guessed it, the two were headed SCUBA diving again.
It is the opinion of this reporter that they do not look nearly as glamorous with their dive gear on.

Yes, some needed help suiting up. The guy in the white jacket was wondering why someone doesn't invent a hat to keep the sun out of his eyes.
One school of thought is that the bill on a hat is an IQ adjuster. The further off front it is, the lower the IQ of the person wearing it.

Ten SCUBA divers carved Halloween pumpkins underwater that day. Not bad.
But wait, this was a CONTEST to see who was best at pumpkin carving.
Hint: Second place was a turtle, artfully carved on a pumpkin.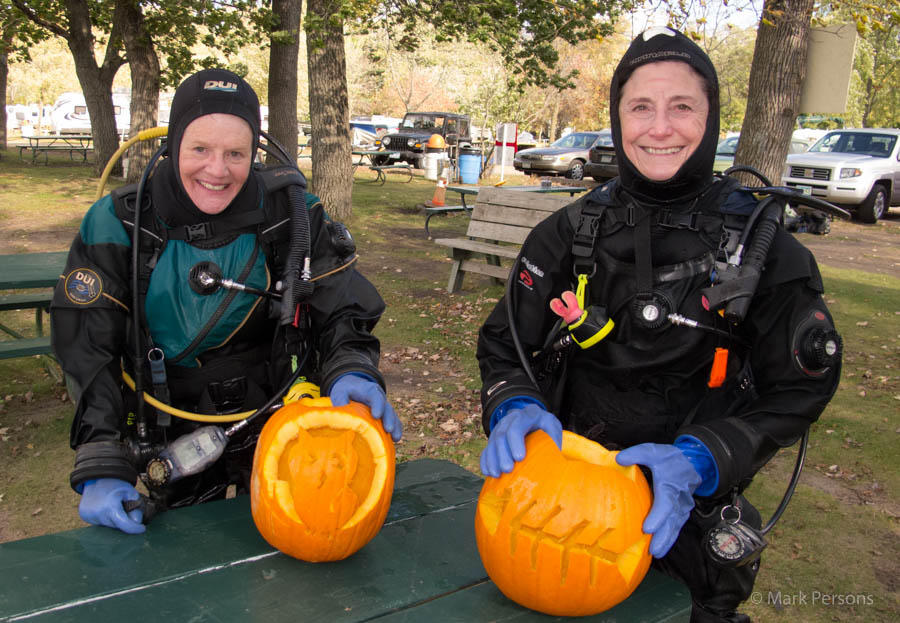 Then it was revealed. Paula's owl took first place and Leslie's fish carving was third. Congratulations ladies.
---
---
page last edited 12/05/2014