__________________________




Back

Gilbert Lodge Blog
The life and times of Mark and Paula Persons
Sunday, March 3, 2013: Mark was out with friends Dave and Jean Schaeffer along with their son David and grandchildren.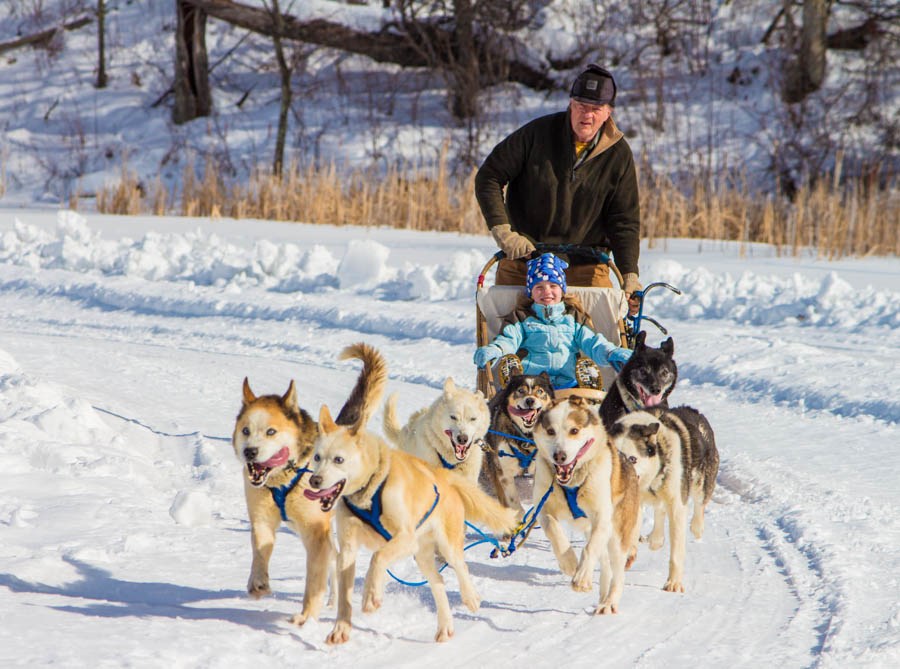 They were treated to dog sled rides provided by Al Larson of Pillager.

The dogs: Trooper & Moose (leaders), McGillivray (alone- behind the leaders), Selmer & Feisty (Feisty is the white one), Christine & Wart (Wart is the black one).
There was also Oscar (the blind one) and Ingeborg ( the elderly, retired leader).


Zachary and Noah

Even Mark got a ride so he could photograph a run.

Delaney and Liliana

Boots first, that is the way it is done on a dog sled.

They say that the scenery never changes if you are not the lead dog.

Trooper & Moose along with Al Larson

A group photo of David Schaeffer, Zachary, Liliana, Delaney, grandma Jean, Noah, and grandpa Dave.

They enjoyed petting the dogs too.
Al finally put the dogs away one by one in the back of his truck. Each one has a pen. From the inside, each dog looks forward to another day out especially with children.
---
April 3, 2013 e-mail: Nice photos of the dog sledding. Looks like fun! Monica in Wadena, Minnesota.
April 3, 2013 e-mail: Mark, Fun photo shots. These sled dogs always look happy when they are pulling a sled!.....and you seemed to enjoy being the pullee. Thanks for sharing these. Your site is always an enjoyable visit! Jerry in Olympia, Washington.
---
---
page last edited 04/03/2013