__________________________




Back

Gilbert Lodge Blog
The life and times of Mark and Paula Persons
Saturday, January 12, 2013: Mark was checking out local Hawaiian girls near Waikiki Beach. Nice looking surf board!

Paula was checking out one of the locals as well.

It is almost a Las Vegas atmosphere at that end of Honolulu.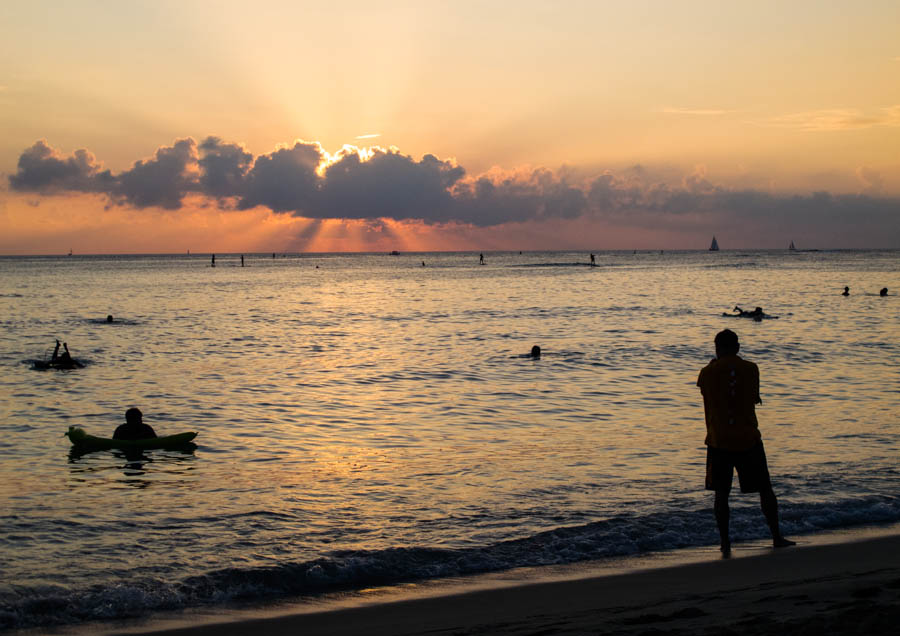 Sunset on Waikiki Beach was terrific as usual. People can't help but stop and wonder as it is happening.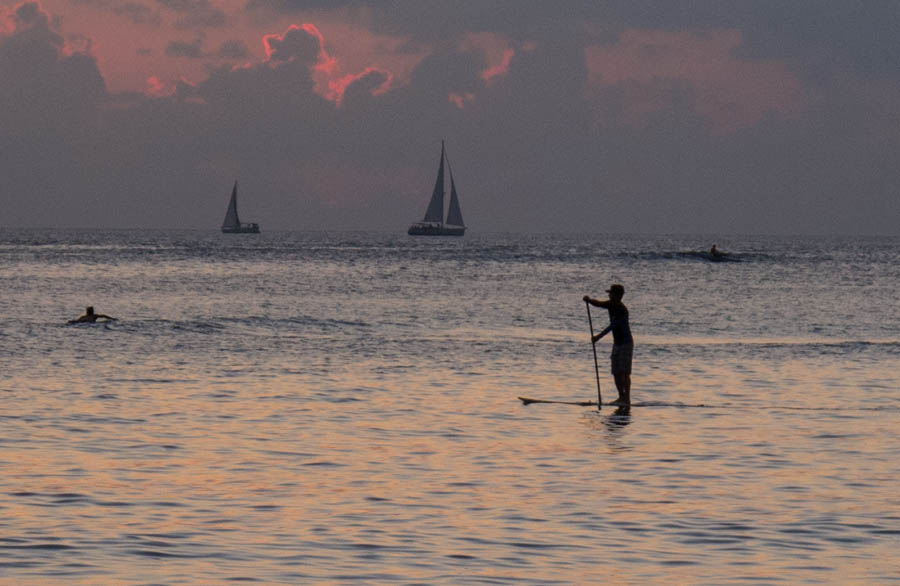 Paula and Mark ran into Wally Amos selling his cookies that evening. You might know him as the Famous Amos who sold cookies across the country. According to Paula, the cookies were great tasting and cost more than Girl Scout Cookies. Worth every bite, she said! Mark remembers Famous Amos being interviewed on the Larry King overnight radio talk show many many years ago. Also see: http://www.youtube.com/watch?v=zsyxSoOzpt8

You never know who you are going to run into.
This gentlemen was playing violin music for those passing by.

What caught Mark's ear was well done renditions of Danny Boy and Ashokan Farewell.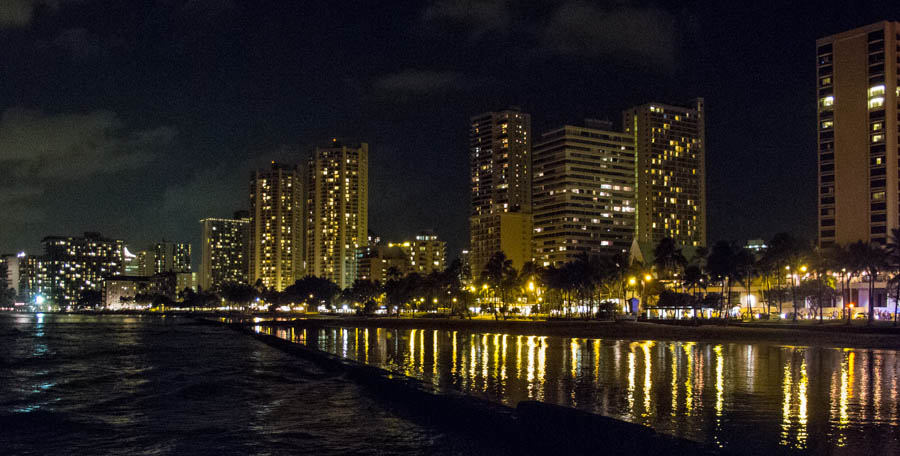 Waikiki Beach at night. The temperature was about 74 degrees.
---
---
---
page last edited 02/18/2013